Many Del Mar residents once again expressed their disapproval for the idea of homeless housing at the Del Mar Fairgrounds, a possibility that the board of directors who run the state-owned venue continue to explore.
Ocean water at the north end of the state beach off-limits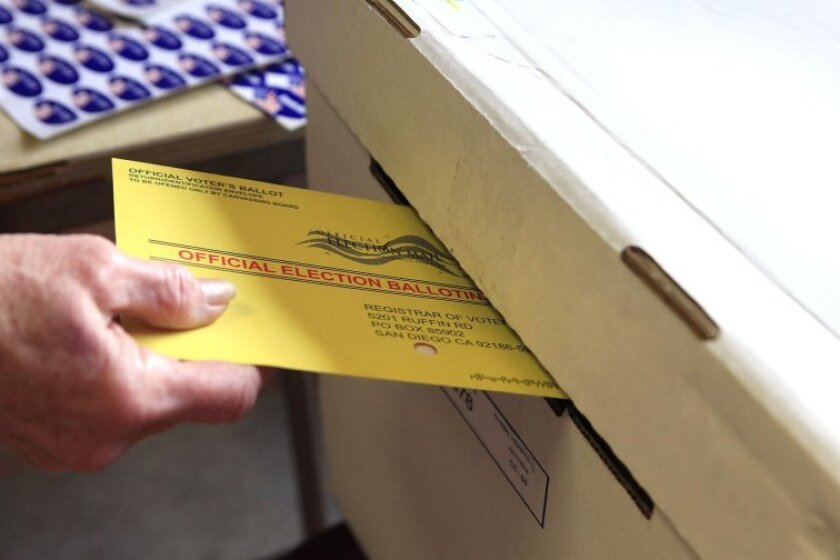 Solana Beach business owner Lesa Heebner will be the only mayoral candidate on the ballot when Solana Beach city residents vote in November.
Del Mar Highlands Town Center has announced a handful of new boutique, bakery and lifestyle offerings that will be added to the center this fall.
This is a continuing series of online activities to undertake on your computer or tablet during your quarantine quandary.

A group of Canyon Crest Academy and Torrey Pines students hope to raise awareness of gender inequality and inspire students through a Women in Leadership Panel that is free and open to the public.
June 11 issue: Egalitarian wealth and racial equality In recent months, many black people were killed by police: George Floyd, David McAtee, Natosha McDade, Breonna Taylor, Sean Reed, Steven Demarco Taylor, Ariane McCree, William Green, and the list goes on and on.

April 2 issue: A heartbreaking but predictable scenario to keep in mind Families are mourning a woman who was killed, and several others severely injured when a driver, allegedly impaired by marijuana, plowed into them at 2:35 a.m. on March 14.

While most coronaviruses cause common cold, three have become more dangerous, crossing species to people: the first was SARS CoV in 2003 and the latest to "make the jump" — SARS-CoV-2, the virus which causes "Coronavirus Disease 2019" or COVID-19. According to former FDA Commissioner Dr. Scott Gottlieb, there was a large, late-season spike in U.S. "flu-like" illness, raising the unsettling possibility that the novel corona virus may have been here earlier than initially thought.