Solana Beach to offer Immersive EDU, an alternative online school
The Del Mar Schools Education Foundation wrapped up its districtwide Jogathons last week with a lot of excited students and teachers.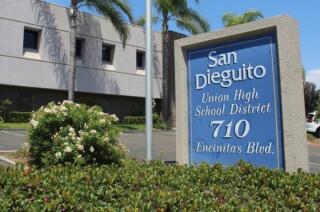 The San Dieguito Union High School District has received seven applications to fill the board vacancy left by the resignation of Kristin Gibson.
After living in a car that no longer ran, a longtime San Diego resident has found a wellspring of support from his local community.
Check out the available summer camps around San Diego County.
North Coast Rep continues its ambitious foray into "new" theatre with the production of Einstein Comes Through, co-written by Artistic Director David Ellenstein and Marc Silver.
April 1 issue: SDUHSD board should hold special election to fill vacant seat As students in the San Dieguito Union High School District, we are disheartened to hear that our long-time serving board member, Trustee Kristin Gibson, has resigned.

SANDAG chief makes pitch to tap state high-speed rail funds to improve safety, capacity and efficiency of coastal rail route