After his wife, daughter and sister-in-law died in a bluff collapse last summer, Encinitas resident Pat Davis joined the many local voices calling for federal funding to combat the erosion, sea level rise and other environmental factors that caused it.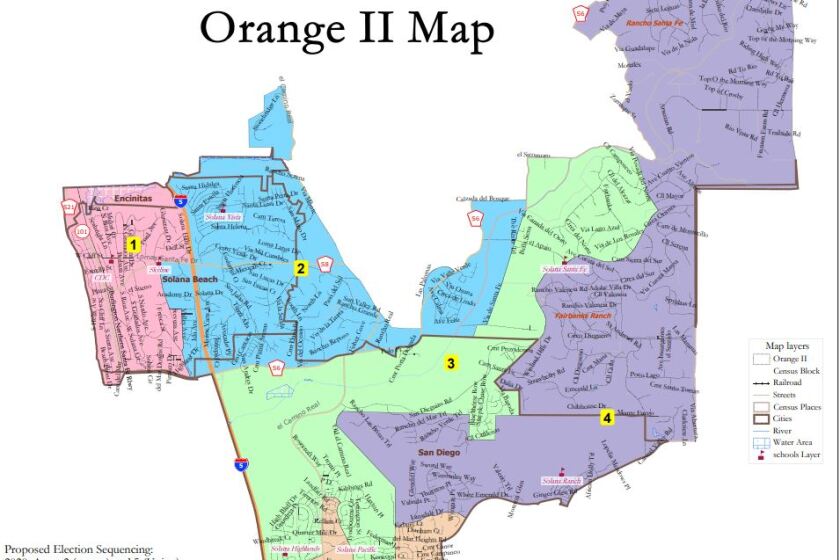 The Solana Beach School District adopted its new by-trustee area map that will be used for the upcoming November 2020 elections.
The Solana Beach City Council will hold a hearing March 11 over rates for Solana Energy Alliance customers, following regulatory changes that will impact the program's finances.
Still 10 years away in "a perfect world," probably much longer
Top stories from Carmel Valley, Del Mar and Solana Beach every Friday.
You may occasionally receive promotional content from the Del Mar Times.
Karen Wilder will be honored at a gala to be held March 27 by the San Diego-Imperial chapter of the Alzheimer's Association.
Feb. 6 issue: How Del Mar man was named John Grant's letter to the editor about Del Mar Man (Del Mar Times, 1/30/2020) brought back memories of my encounter with a student or associate of Dr.

Oct. 17 issue: Reasons for my vote In a recent post on social media, Del Mar resident Hershell Price criticized my vote against a last-minute amendment to the 2020 budget for San Diego's Regional Transportation Plan.
A fascinating exhibit, complete with historical photographs, commemorates and documents the world-famous San Diego Zoo's 100-year anniversary (1916-2016).

Flying in the Goodyear Blimp This year one of the most talked-about things at CES was actually flying high above.