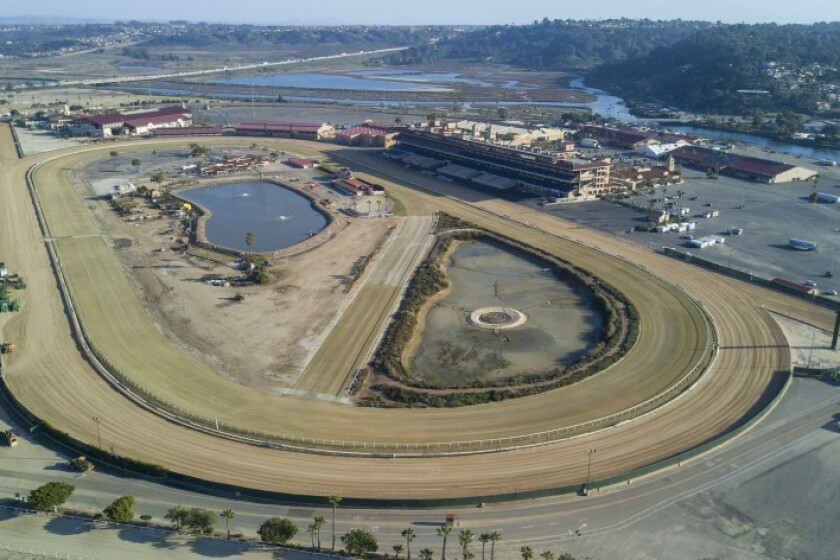 As horse racing revenue declines and fair attendance levels off, the search begins for new ways to make money
With about one month until Del Mar voters determine the fate of the Marisol initiative, which would create zoning for a luxury hotel project, residents gathered at City Hall Jan. 23 to hear two supporters from each side take questions about some of its merits, drawbacks and other components.
Solana Beach City Council members received an update on the Lomas Santa Fe Corridor Improvement Project at their Jan. 22 meeting, as the project's third and final phase is underway.
Sponsored and supported by the Torrey Pines Education Fund of the Torrey Pines High School Foundation, the Torrey Pines High School Distributive Education Clubs of America (DECA) team attended their first SoCal DECA conference in Anaheim Jan. 10-12.
Top stories from Carmel Valley, Del Mar and Solana Beach every Friday.
You may occasionally receive promotional content from the Del Mar Times.
Oct. 17 issue: Reasons for my vote In a recent post on social media, Del Mar resident Hershell Price criticized my vote against a last-minute amendment to the 2020 budget for San Diego's Regional Transportation Plan.

August 1 issue: Climate change is natural Sure, there is climate change, but it is natural and not due to any human intervention like China, India, or USA atmospheric effluents.
The Challenges Increasingly, CES is becoming more and more of a major, must-see car show, but of course CES is much more than that.

If you have never experienced a couples massage, Valentine's Day could be a wonderful time to plan this one-on-one experience with someone you hold dear to your heart.