As the Solana Beach School District prepares to break ground on the new Solana Vista School this summer, the board is facing an important decision about where students will be housed during the one-year construction.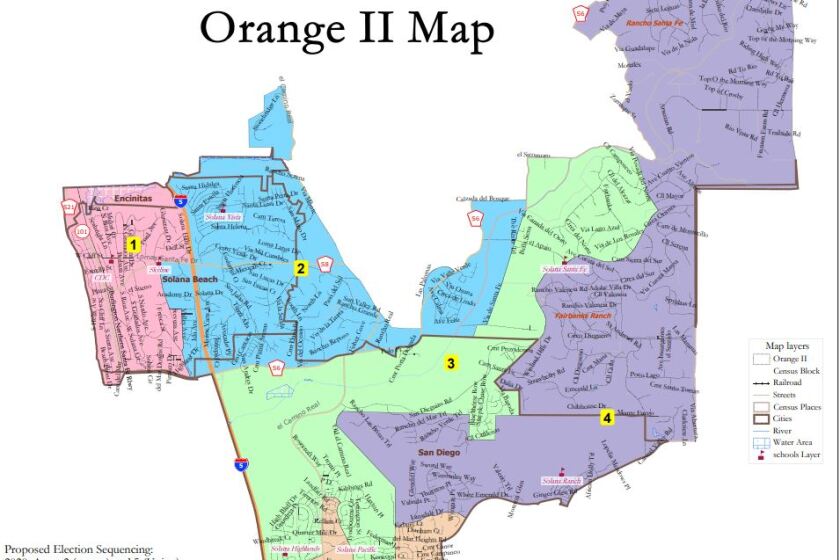 The Solana Beach School District adopted its new by-trustee area map that will be used for the upcoming November 2020 elections.
The Solana Beach City Council will hold a hearing March 11 over rates for Solana Energy Alliance customers, following regulatory changes that will impact the program's finances.
Los Angeles Balalaika Orchestra returns to Encinitas March 1 Encinitas Friends of the Arts will present a concert featuring the internationally-renowned Los Angeles Balalaika Orchestra on Sunday, March 1, 3 p.m., at the Encinitas Community Center, 1140 Oakcrest Park Drive, Encinitas, 92024.
Top stories from Carmel Valley, Del Mar and Solana Beach every Friday.
You may occasionally receive promotional content from the Del Mar Times.
Local author Kathy Krevat is performing in a stand-up comedy showcase on Thursday, February 27, at The Comedy Palace.

Join members of the Del Mar-Leucadia Branch of the American Association of University Women as they celebrate March as Women's History Month by "Telling Our Stories."
Feb. 6 issue: How Del Mar man was named John Grant's letter to the editor about Del Mar Man (Del Mar Times, 1/30/2020) brought back memories of my encounter with a student or associate of Dr.

Oct. 17 issue: Reasons for my vote In a recent post on social media, Del Mar resident Hershell Price criticized my vote against a last-minute amendment to the 2020 budget for San Diego's Regional Transportation Plan.
Flying in the Goodyear Blimp This year one of the most talked-about things at CES was actually flying high above.

A TRUE STORY I am going to paint a verbal picture of this for you – from memory, since I did not have a dash cam in my car.