Citing its local emergency declaration due to the novel coronavirus outbreak, the city of Solana Beach is "unable to respond to requests received under the California Public Records Act," according to an email from the city clerk's office.
Solana Beach's Ali Bonar has created the world's first spreadable granola with Kween Granola Butter.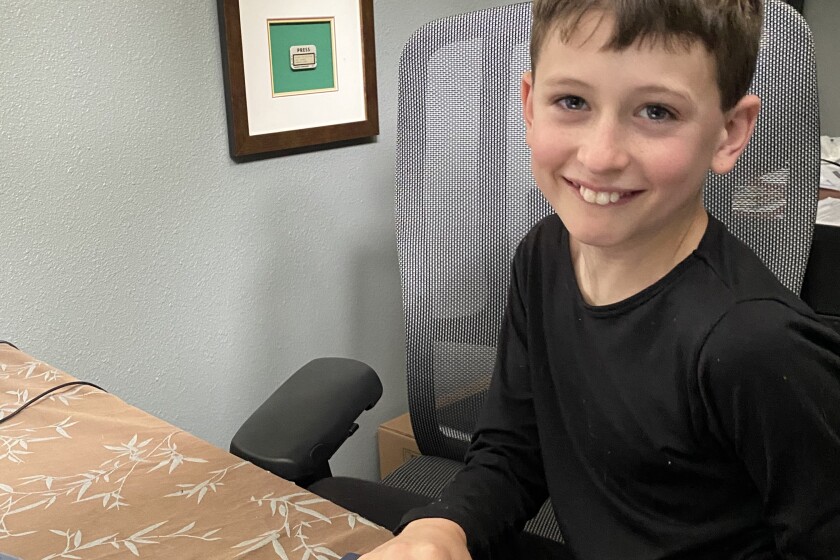 Del Mar's remote learning began this week
The annual San Diego County Fair, which last year had more than 1.5 million visitors over its 27-day run, is still scheduled to start June 5 despite the growing COVID-19 crisis, officials said this week.
Top stories from Carmel Valley, Del Mar and Solana Beach every Friday.
You may occasionally receive promotional content from the Del Mar Times.
Topics ranging from the space race to the French monarchy to U.S. interstate highways were among those explored by winning students in the San Diego County National History Day competition.

Del Mar Community Connections is collecting hand sanitizer, hand soap, paper towels, toilet paper, disinfectant products, and tissues for distribution to local seniors.
While most coronaviruses cause common cold, three have become more dangerous, crossing species to people: the first was SARS CoV in 2003 and the latest to "make the jump" — SARS-CoV-2, the virus which causes "Coronavirus Disease 2019" or COVID-19. According to former FDA Commissioner Dr. Scott Gottlieb, there was a large, late-season spike in U.S. "flu-like" illness, raising the unsettling possibility that the novel corona virus may have been here earlier than initially thought.

March 12 issue: Earl Warren sports field should be protected I am writing to support the Solana Beach community's efforts to protect the sports field at Earl Warren Middle School.

Feb. 6 issue: How Del Mar man was named John Grant's letter to the editor about Del Mar Man (Del Mar Times, 1/30/2020) brought back memories of my encounter with a student or associate of Dr.
As we continue to battle the worldwide coronavirus (COVID-19) pandemic, amateur and professional sports remain on hold.