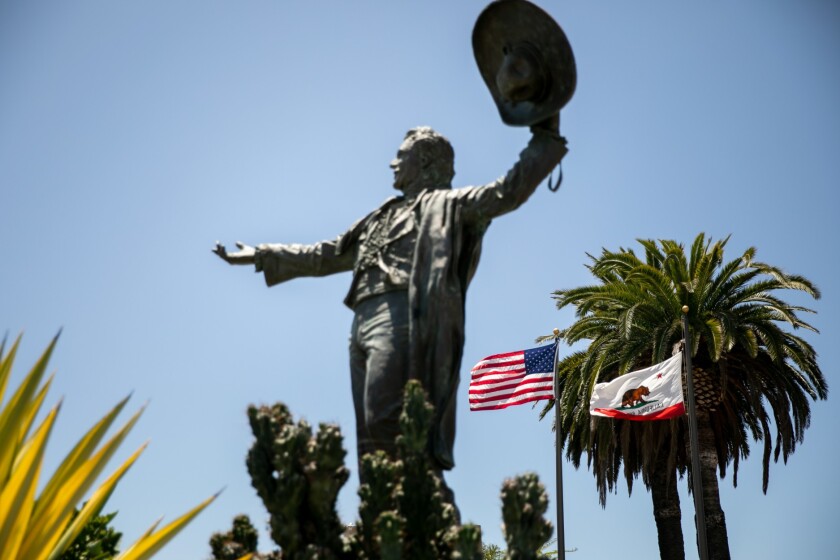 General manager says property in dire financial straits and needs $20 million in federal aid
The City of Del Mar is set to open its beaches, Powerhouse and Seagrove parks on Tuesday, June 2, for sunbathing and relaxing with household members, according to a city news release.
A San Diego doctor is accused of hailing hydroxychloroquine as a 'miracle cure' to an undercover FBI agent posing as a prospective patient
Family, friends and more are congratulating the seniors in the Teen Volunteers in Action – San Diego Chapter 2 for their many accomplishments.
Get the Del Mar Times in your inbox
Top stories from Carmel Valley, Del Mar and Solana Beach every Friday.
You may occasionally receive promotional content from the Del Mar Times.
The San Diego Botanic Garden recently announced that it will begin opening its doors to the general public on Wednesday, June 3.
April 2 issue: A heartbreaking but predictable scenario to keep in mind Families are mourning a woman who was killed, and several others severely injured when a driver, allegedly impaired by marijuana, plowed into them at 2:35 a.m. on March 14.

While most coronaviruses cause common cold, three have become more dangerous, crossing species to people: the first was SARS CoV in 2003 and the latest to "make the jump" — SARS-CoV-2, the virus which causes "Coronavirus Disease 2019" or COVID-19. According to former FDA Commissioner Dr. Scott Gottlieb, there was a large, late-season spike in U.S. "flu-like" illness, raising the unsettling possibility that the novel corona virus may have been here earlier than initially thought.

March 12 issue: Earl Warren sports field should be protected I am writing to support the Solana Beach community's efforts to protect the sports field at Earl Warren Middle School.
Due to the coronavirus pandemic, for more than two months the thrilling sights and sounds of NASCAR stock car racing had been absent from racetracks.