Globe-trotting TPHS alumna releases debut novel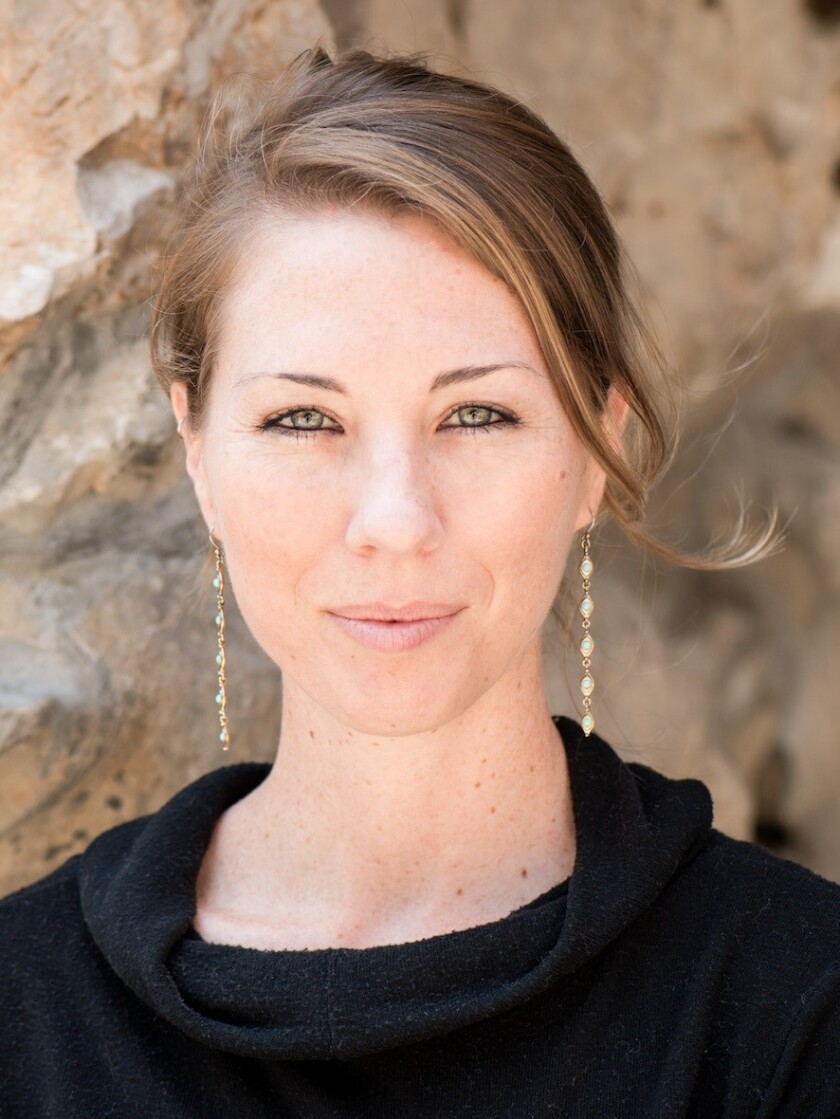 Throughout her life, Jenny D. Williams' passport has collected a litany of stamps from across the globe. A graduate of Torrey Pines High School who also played soccer for the San Dieguito Surf for eight seasons (including helping the Surf become national champs in 2000), Williams has had stints in Asia, Central America, New York, Germany and Colorado. However, it was her time in Africa that left the biggest impression.
"(After graduating from UC Berkeley), I quit a job in book publishing and traveled to Africa on a one-way ticket. I spent eight months backpacking across the continent and ended up in Kampala, where I spent six months with the Lutheran World Federation, a non-missionary humanitarian organization," said Williams, who holds an MFA from Brooklyn College and currently resides in Seattle. "Part of my job was to travel to sites all over the country and in South Sudan, interview people who were involved in the LWF's projects, and write human interest stories."
While in northern Uganda's Kitgum district, Williams witnessed firsthand the polarizing volatility of the region, arriving after a ceasefire had been reached between the Lord's Resistance Army and the country's government. According to Williams, it was a time of relative peace. And yet, "the devastating effects of the decades-long conflict were persistent."
It was her experience in Kitgum, as well as a stint in Garamba (a national park that housed white rhinos before their population was decimated thanks to poaching), that laid the roots for her debut novel. Titled "The Atlas of Forgotten Places," Williams describes its epic story as part political thriller, part love story. "It's set against the backdrop of ivory smuggling and civil war in Uganda and the Democratic Republic of Congo," she says. "It's about two women from different worlds who become bound in a quest to save their loved ones."
Having never written a novel before but determined to learn, Williams penned "The Atlas of Forgotten Places" during a two-year period where she found herself working as a copy editor for a book publisher in another part of the world: Marburg, Germany. "I had a flexible schedule, which was ideal for the kind of immersive work needed for the novel," explained Williams who started off writing vignettes, short stories and essays about Kitgum and then expanded from there. "When it actually came down to writing those drafts, each one took me about eight months from start to finish, writing three to six hours a day."
After a three-year period of sending out queries, Williams found a publisher in Thomas Dunne Books and the fruits of her labor will be released to the world on July 11. Making the venture all the more worth it is the critical praise Atlas is receiving, including a rave review from influential Publisher's Weekly for one, which called it "Gritty and intricately plotted."
While currently working as a writer for Google, Williams is enjoying the end of her long journey to bring her story to life. Of course, she's also already plotting her next literary opus. "I do have other novel ideas simmering and have started researching one," she said. "My husband has requested that I try not to write about a place where I'll need a military escort to visit... We'll see."
Williams will be speaking about her novel at the Del Mar Library (1309 Camino Del Mar, Del Mar, 92014) on Saturday, July 29, at 1:30 p.m. Williams is a former Teachers & Writers Collaborative fellow and recipient of an Elizabeth George Foundation grant for emerging writers.
"The Atlas of Forgotten Places" is now available for pre-order on Amazon.com, Barnes & Noble and will be available wherever books are sold starting July 11. For more about Williams, visit www.jennydwilliams.com. Follow Williams on Instagram: @StateOfWander.
---
Get the Del Mar Times in your inbox
Top stories from Carmel Valley, Del Mar and Solana Beach every Friday for free.
You may occasionally receive promotional content from the Del Mar Times.