North County resident celebrated for children's literature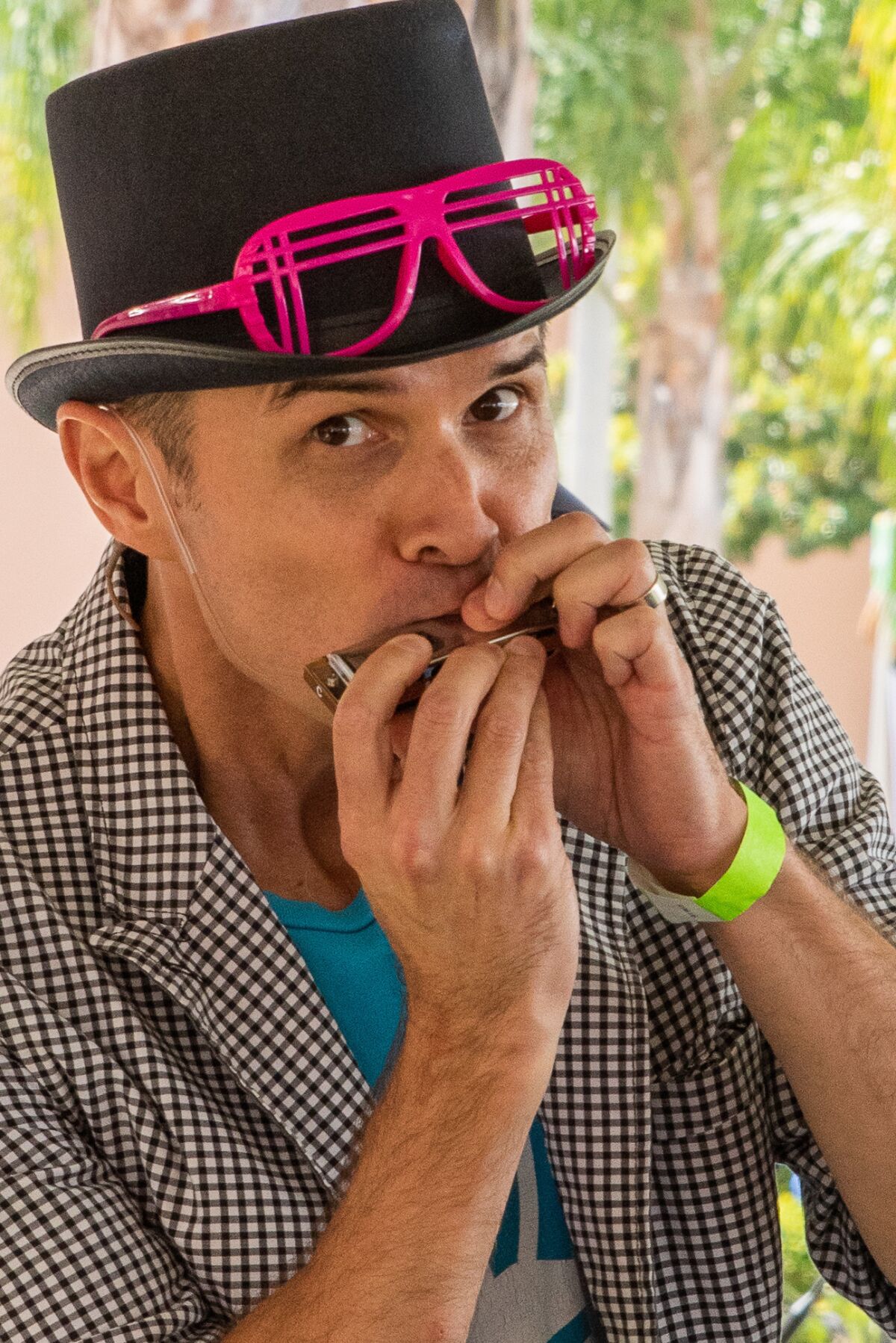 Southern Carlsbad resident Michael Mahin readily acknowledges why he wanted to write children's books.
"I was starting to entertain the idea of being a creative writer," Mahin said. "I foolishly thought that children's writing would be an easy way into it. Ten years later, I was right."
Mahin's book "Muddy: The Story of Blues Legend Muddy Waters" with illustrations by Evan Turk, was published in 2017 by Atheneum Books for Young Readers, an imprint of the Simon & Schuster Children's Publishing Division.
The Children's Literature Council of Southern California has named "Muddy" the "Outstanding Picture Book Biography" of 2018 and it also made the New York Public Library's list of Top Ten Children's Books of 2017.
He will be among those honored by the literature council in its fall gala Saturday, Oct. 27, in Monterey Park. Information on the event and the council is available at childrensliteraturecouncil.org.
Such recognition ultimately corroborated Mahin's decision to venture into children's literature and orient his themes to musicians whose childhood lives were largely unheralded.
A native of El Cajon, Mahin grew up immersed in church music as his father was a Methodist minister. His grandmother was a church organist and he began taking piano lessons when he was 5.
Eventually, Mahin settled on the guitar as his favorite instrument and played in blues and pop-rock bands.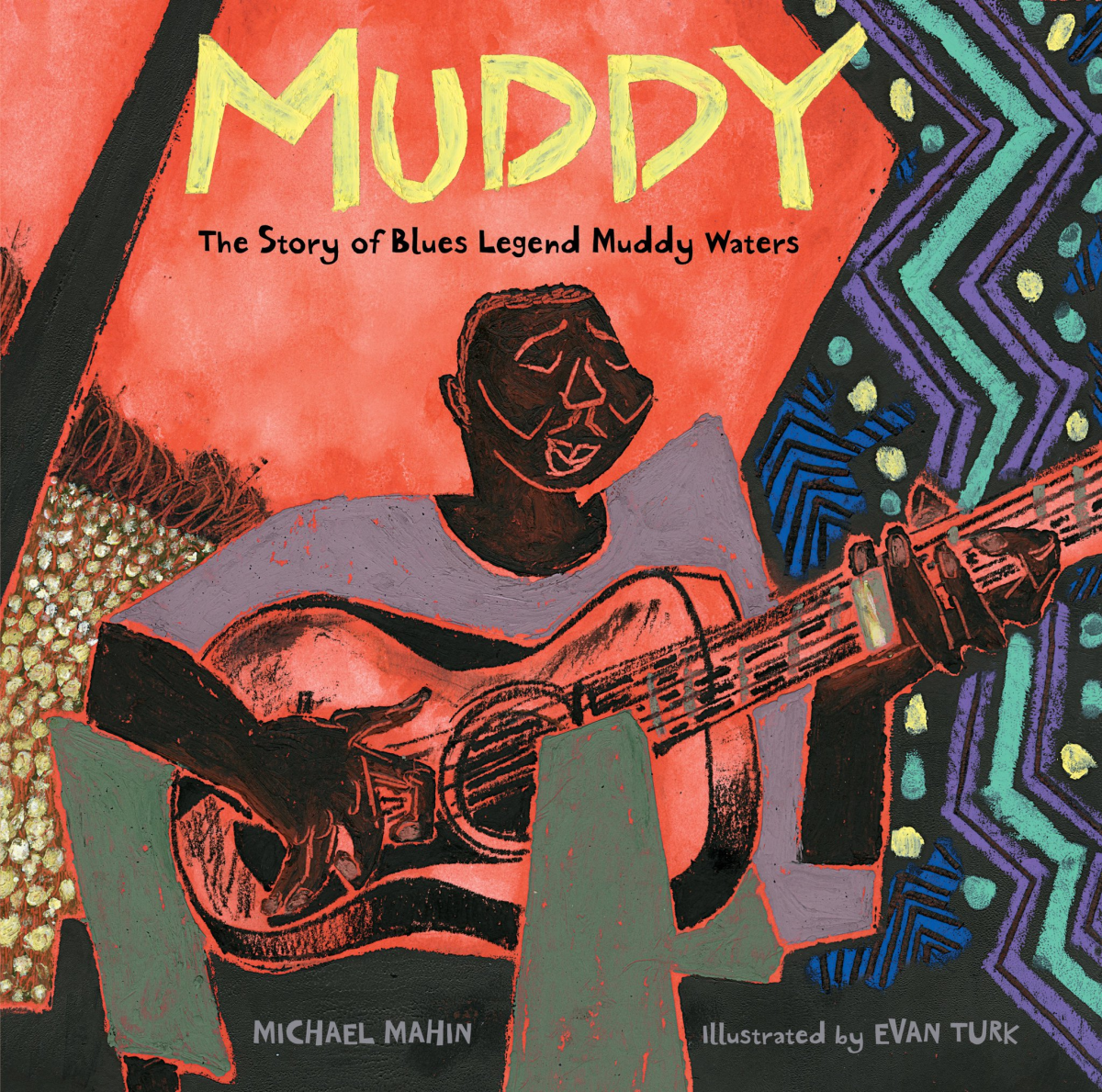 Writing, however, is his foremost passion. He received a bachelor's degree in English literature at UC Santa Barbara, a master's at SDSU and a PH.D. from Claremont Graduate University.
Though he taught for a while at SDSU, he ultimately decided against the professorial life and now works as a copywriter. His wife teaches at El Camino Creek Elementary School in Carlsbad not far from their home.
While Mahin spurned musical performance as a career, his knowledge of the art and musicians infuses his writings for children.
"Muddy" was inspired by the trajectory of McKinley Morganfield's life from a poverty-stricken teenage sharecropper and part-time musician in the Mississippi River delta to becoming the foremost exponent of the Chicago blues. He became known popularly by the sobriquet Muddy Waters.
According to Mahin's book, 'Muddy" was a nickname given to him by his Grandma Della, observing the tot's penchant for playing in dirt.
"She scooped him up and tried to keep him clean and finally just started calling him Muddy," Mahin writes.
Though Waters' powerful blues vocals and guitar playing were often neglected in the United States — even in his adopted hometown of Chicago — he profoundly influenced rock musicians, especially the British wave that included The Rolling Stones and Eric Clapton.
"A lot of people don't realize that without Muddy Waters and the Chicago blues scene, you don't have rock 'n' roll, and everything that came after that," Mahin said. "To me, it's a seminal part of our culture."
While Mahin's Muddy Waters' book was his first to be published, he'd already written "Stalebread Charlie and the Razzy Dazzy Spasm Band," which was published by Houghton Mifflin Harcourt this year.
The narrative recounts the true story of a group of homeless children who invented their own instruments to entertain visitors in the streets of New Orleans in the late 19th century.
Also published this year by Simon & Schuster's children's publishing division was Mahin's "When Angels Sing: The Story of Rock Legend Carlos Santana."
Illustrated by Jose Ramirez, the book follows Santana's beginning years from his poverty-stricken adolescence and early years as a street musician in Mexico to his band's historic appearance at the Woodstock festival in 1969.
"All of these books are a chance to remind children and adults that this thing we think of as American culture is something that's created by lots of people from different backgrounds and ethnicities," Mahin said. "That's something we should process and remember, especially today when politics are intentionally divisive."
Through each of the volumes, Mahin writes with a playful, poetic lilt at times reminiscent of Theodore Geisel's Dr. Seuss works.
"Part of what you do as a children's writer is you have to make it accessible to children without removing what makes Muddy Waters Muddy Waters," Mahin said.
For example, a mantra within the text is: "But Muddy was never good at doing what he was told," referring to Waters' penchant for ignoring advice and going his own way.
While his publishers chose different artists for each of Mahin's books, each is visually vivid, colorful and vibrant.
Turk's work on the Muddy Waters book resulted in him being honored with the Ezra Jack Keats New Illustrator Award and "Muddy" being named one of the New York Times Best Illustrated Children's Books of 2017.
Ramirez was awarded the Society of Illustrators Gold Medal for Original Art in 2018.
Children's literature is not the only creative outlet for Mahin. The 44-year-old father of two also is a screenwriter and wrote the script for what he describes as a low-budget horror movie that is being readied for release.
"It's completely not kids-appropriate," Mahin said. "Kids should not go see it."
He is not, however, giving up his day job or his path in children's literature.
"I have several books in various stages of disarray," he said. "I've got two or three being shopped to publishers. ... I'm sticking with the music themes for the time being. I love that my kids and other kids get to read these books and get to experience music and literature in this way."
Get the Del Mar Times in your inbox
Top stories from Carmel Valley, Del Mar and Solana Beach every Friday for free.
You may occasionally receive promotional content from the Del Mar Times.