New novel reimagines Lincoln's fate against backdrop of the Kentucky Derby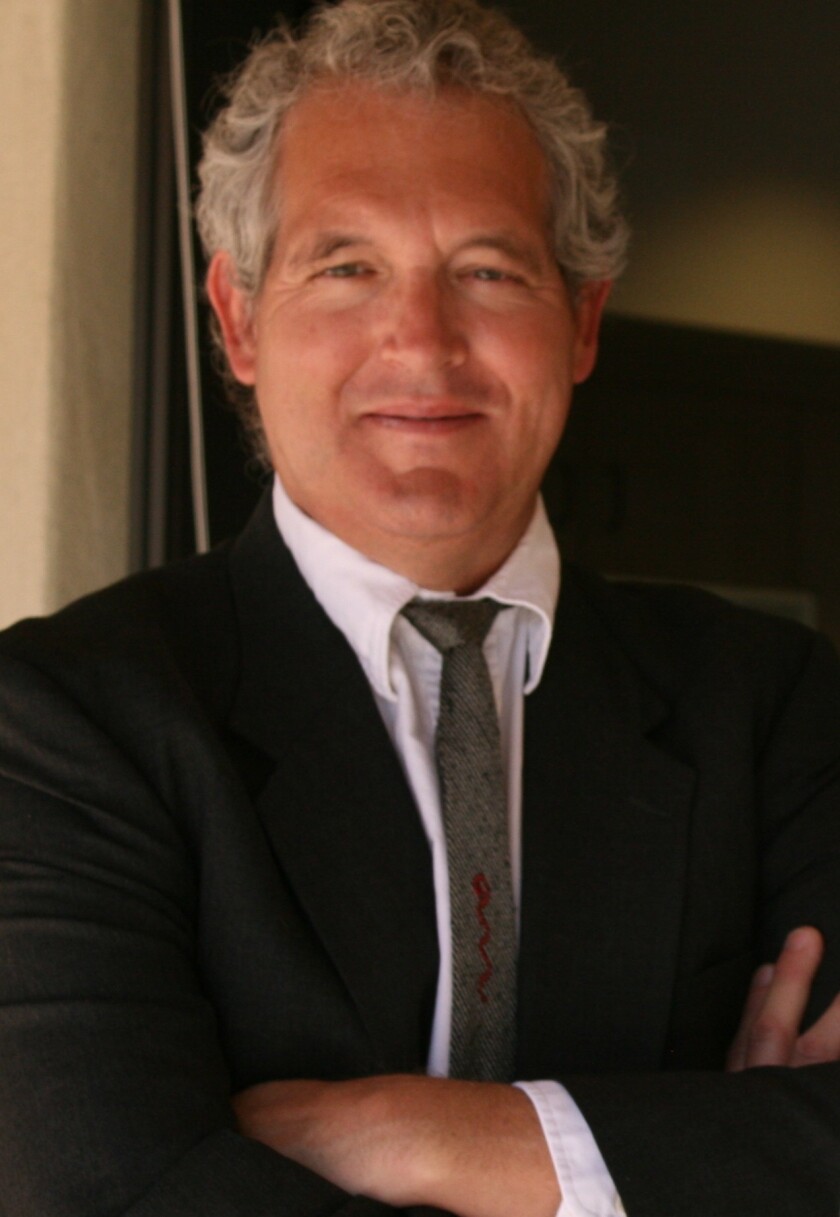 Ross Moore is a storyteller, educator and singer-songwriter. But he had no plans to put his ideas on paper in the form of a work of fiction.
"There was nothing in my life that ever said I was going to write a novel," said Moore, 61, a Solana Beach resident.
But a light-hearted conversation he had with some colleagues nearly a decade ago, before the 200th birthday of President Abraham Lincoln, put the seed of an idea in his head.
Fast-forward to May of 2017, when Moore published his first novel, "Third Monday in May," a work of revisionist fiction in which the 16th president survived an assassination attempt by John Wilkes Booth at Ford's Theater in Washington, and lived to attend the first running of the Kentucky Derby in Louisville in 1875.
The book is meant to appeal to horse racing enthusiasts who want to learn a bit of history of the Kentucky Derby, as well as Lincoln fans who can't get enough of Honest Abe, said Moore, and those who just enjoy a suspenseful tale. The latter element comes in the form of a New Orleans gambler who sees Lincoln's visit to Louisville as a chance to avenge the downfall of the Confederacy.
The story also works in historical details about African-American jockeys in the thoroughbred industry, a personal passion for Moore. He said African-American jockeys won 15 of the first 30 Kentucky Derbies.
Moore, who now works part-time at the Encinitas Library, had a wealth of information to draw on when he was writing his book. Before relocating to San Diego County from Kentucky in 2008, he worked as an educator at the Kentucky Derby Museum in Louisville for 12 years.
"It was the best job ever," he said. His duties included putting together and teaching educational programs for students from pre-kindergarten through 12th grade.
"Kids love horses," he said. "We used the horses as the hook to teach math, science, history and economics," he said.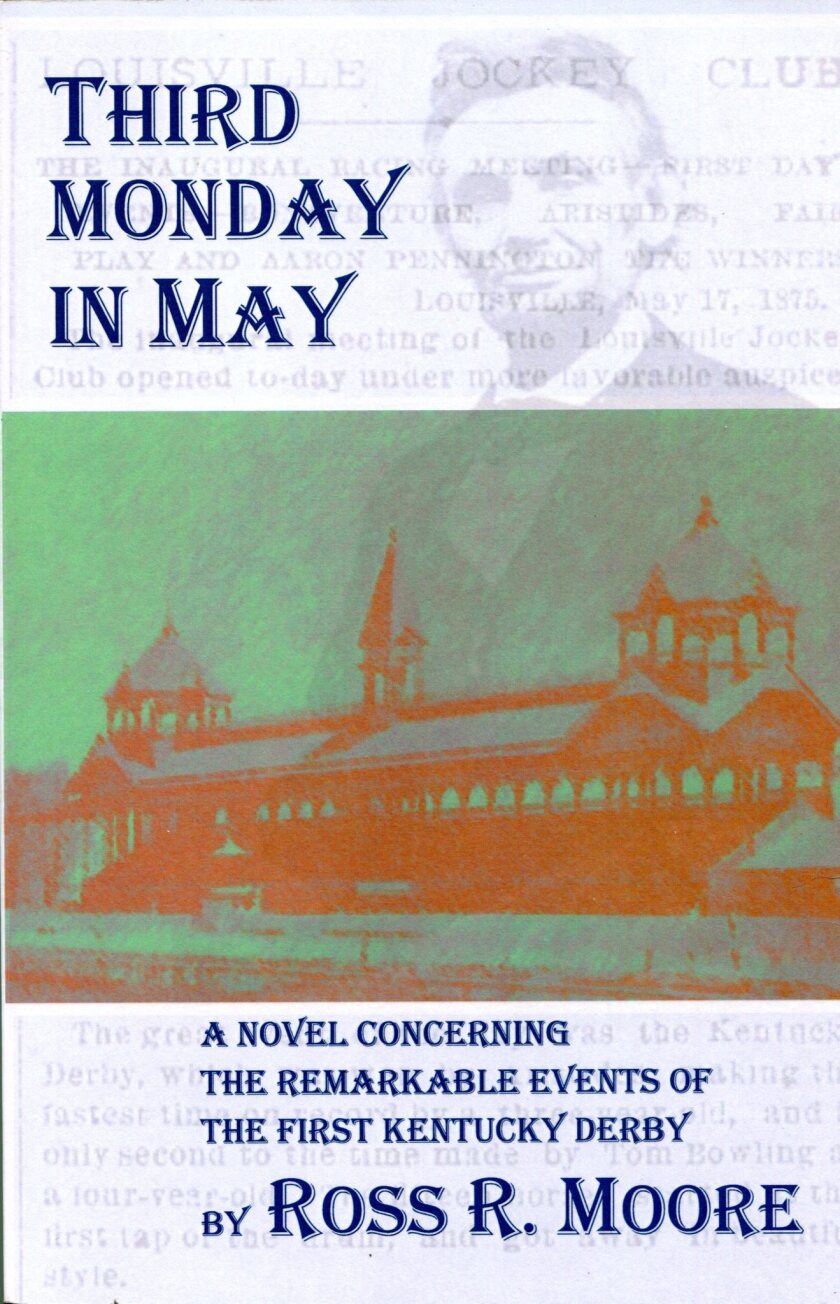 That made research for his book simple, he said. "The information was in my head."
Once he started thinking about the possibility of Lincoln surviving the assassination attempt and attending the first Kentucky Derby, another idea emerged: "What if there was a plot to kill him?"
When Moore moved to San Diego with his wife, Susan, who is deputy director of the San Diego County Library, the Great Recession was in full swing and jobs were hard to come by. With time on his hands, Moore said, "I sat down and started to write this story."
One challenge, he said, was writing a fictional representation of Abraham Lincoln, a larger-than-life figure who is so embedded in the national consciousness.
"If you're writing about Lincoln you've kind of opened a can of worms," Moore said.
He felt somewhat presumptuous, he said, and didn't want to offend Lincoln buffs.
But he made a point of thinking about Lincoln as a person rather than an icon. And although he was writing a revisionist historical novel, he tried to be as factual as possible, whether he was including details about Lincoln, the Derby or other elements of the book.
The book ended up being somewhat of a family affair, as Moore turned to his brother, Larry W. Moore, to both edit and publish the novel. Larry, who runs a small publishing house called Broadstone Books, presented the book to his partners and they accepted it.
Moore's novel became the first work of fiction published by Broadstone, which had previously published poetry and non-fiction books, Moore said.
In between the time Moore wrote his novel, in 2011, and when he began working with his brother on the editing, the manuscript sat on the shelf, Moore said, until he was inspired to dust it off after hearing a story on NPR about an author who made it big.
"The fantasy was, if I put it out there, maybe something will happen," he said.
Moore plans to market and promote his book in the coming months, with one trip already planned for the Kentucky Book Fair in November.
The book can be found at Broadstone, https://bit.ly/2tSgtJx or at Small Press Distribution, https://bit.ly/2vzeITu
Moore, who also started an acoustic music showcase through the San Diego County Library, can be reached at ross_moore@bellsouth.net.
---
Get the Del Mar Times in your inbox
Top stories from Carmel Valley, Del Mar and Solana Beach every Friday.
You may occasionally receive promotional content from the Del Mar Times.