Author drives length of I-8 freeway in search of Jewish stories
For his latest book, Donald Harrison decided to test out the motto on the daily news website that he publishes with his wife, Nancy - "There is a Jewish story everywhere."
Harrison, a longtime San Diego journalist and public relations practitioner, hit the road to drive the 77-mile length of Interstate 8, from Ocean Beach to the Imperial County border. Along the way, he stopped at every exit, and collected 70 stories about San Diego County's Jewish heritage, focusing on people and places.
"I believe there's a nexus between physical places and history and storytelling," said Harrison, 72, who publishes the San Diego Jewish World website (sdjewishworld.com).
By tying stories to a specific location, whether it's a pile of adobe bricks, a synagogue, a hospital or place of business, especially if the reader can visit the site, "It just makes the story more interesting," said Harrison.
Harrison spent about two years on the project, and first ran the stories as a series on his website. The self-published book, called "77 Miles of Jewish Stories," came out in September, and is available on the Amazon and Barnes & Noble websites, as well as a number of bookstores and gift shops along I-8.
This new book is Harrison's third; he also wrote books about San Diego's first Jewish settler, Louis Rose, and another collection of stories called, "Schlepping Through the American West." Over his career, Harrison has written for the Associated Press and the San Diego Union, and also co-founded a public relations agency, and worked as press secretary for Bill Cleator, San Diego's acting mayor.
A number of the stories in Harrison's book have ties to coastal North County.
One example is a chapter about Joseph Mannasse and Marcus Schiller, who were merchants and civic leaders in San Diego in the mid-1800s. The two ran a general store in what is now Old Town, and people often paid them in cattle. In order to have a place to graze their growing herd, the two men – both of whom were Jewish – bought large tracts of land along the coast in North San Diego County.
"Had their families held on to that land, they would own most of the areas that today are known as Solana Beach, Rancho Santa Fe, Encinitas and Carlsbad. Today anyone who owned that much land would be a multi-billionaire, but back in those days open ranch land was fairly inexpensive. One could buy it cheaply, and unfortunately, later one could sell it just as cheaply," Harrison wrote.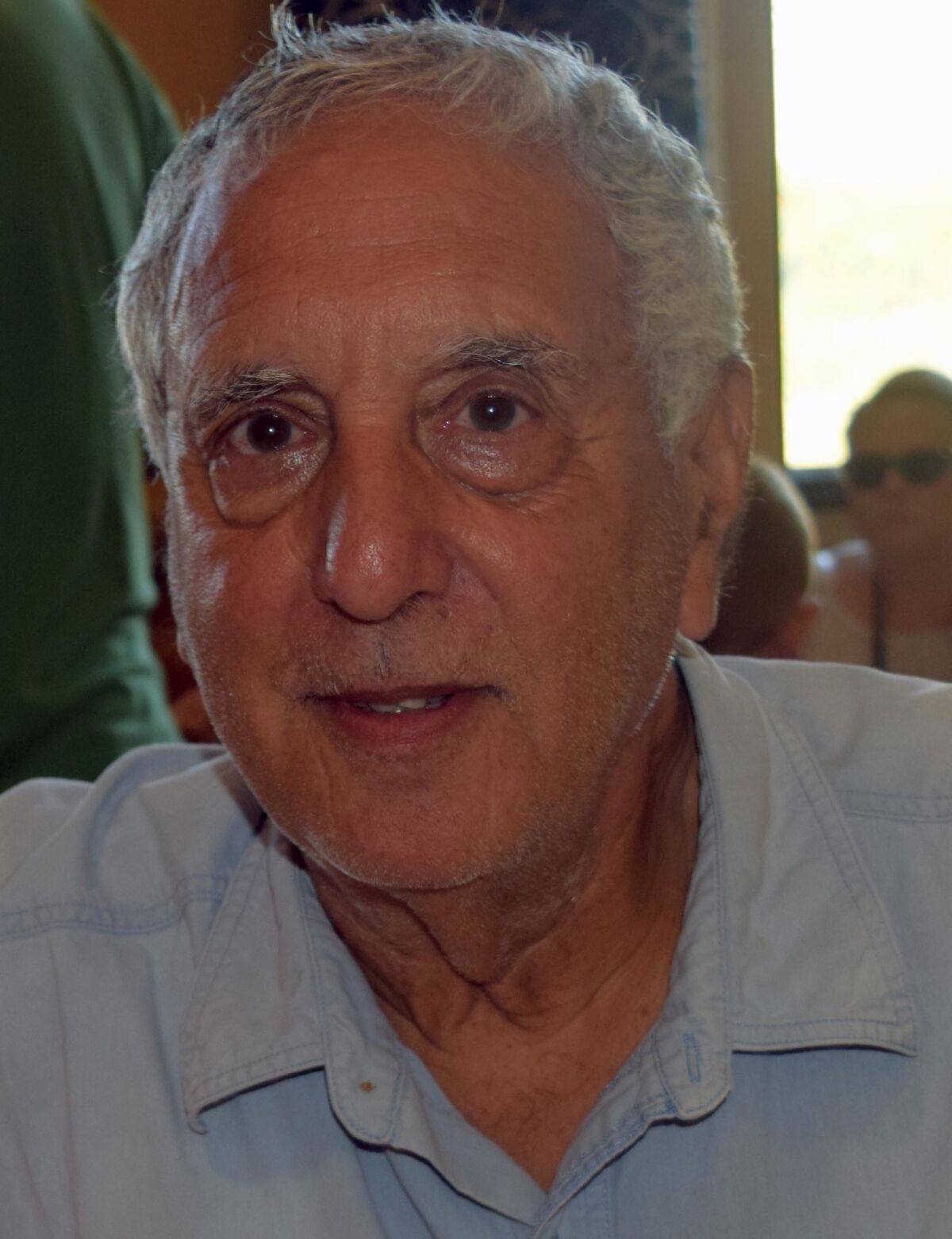 Another prominent Jewish figure profiled in the book was Bob Breitbard, an entrepreneur who put together the deal to build the San Diego Sports Arena (now called the Valley View Casino Center), and brought professional hockey and basketball teams to San Diego. He also helped found the Hall of Champions in Balboa Park. Breitbard spent his final years at the Seacrest Village Retirement Home in Encinitas, which is operated by a nonprofit arm of the local Jewish community.
Other chapters chronicle such people and places as D.Z. Akins Delicatessen, Lake Murray, Morris Casuto of the Anti-Defamation League and alpaca farmers in Descanso.
Harrison conducted numerous interviews for the book, including one with Steven Feldman, a Jewish defense attorney who represented David Westerfield against charges that he murdered 7-year-old Danielle Van Dam in 2002. Westerfield was convicted of the crime and sentenced to death, while Feldman was the target of anti-Semitic slurs for his role in the case.
Harrison said he enjoyed working on the book because of all the stories he got to tell. He relied on his skills as a reporter to unearth and research the tales.
"I got to explore not only Jewish institutions, but all the kinds of things that Jews have been involved with," he said.
By running the stories as a series on his news website, Harrison said, he would get tips from readers that sometimes led to other stories. He talked to people at each freeway exit, which also generated leads for additional stories.
"That's what I loved about it, you just never knew what the next exit might bring," Harrison said. "It's an interesting way to learn about your culture, history and traditions and meet some interesting people."
"Wherever you go if you know how to look for it you can find a story," he said.
---
Get the Del Mar Times in your inbox
Top stories from Carmel Valley, Del Mar and Solana Beach every Friday for free.
You may occasionally receive promotional content from the Del Mar Times.