The Curious Fork gluten-free restaurant and bakery features healthy fare and cooking techniques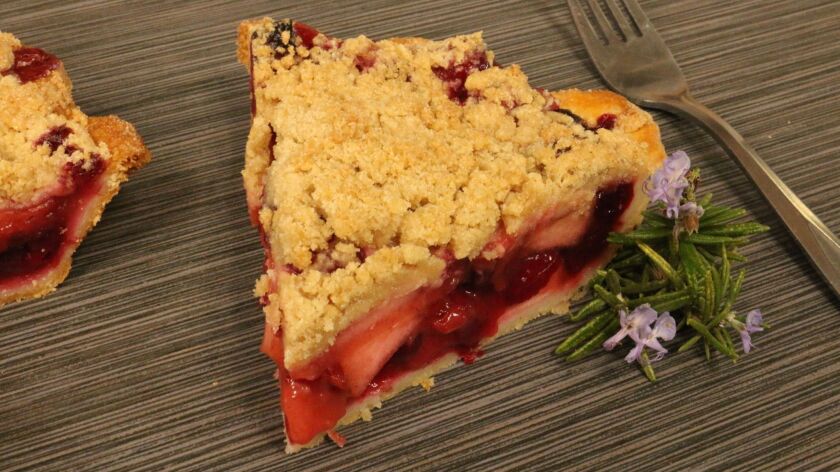 For people seeking a taste of the gluten-free lifestyle, The Curious Fork can help satisfy that craving.
The restaurant and bakery has been promoting healthy fare and cooking techniques to Solana Beach and nearby communities since 2014.
"I believe to experience (life), you need to continue to learn and you have to remain curious," owner Barbara McQuiston said about the philosophy behind the establishment's moniker.
McQuiston exemplifies that idea, as she left a 35-year career in the defense and aerospace industry to explore her passion for food. She attended the San Diego Culinary Institute, interned at L'Auberge in Del Mar, and invested her life savings to start The Curious Fork.
Because McQuiston is affected by celiac disease – a digestive and autoimmune disorder – it was natural for her to focus on gluten-free fare and beverages.
She describes her menu as a "unique selection." Breakfast is served all day in the restaurant, and consists of items such as Chicken and Waffles and the Classic Breakfast – two eggs with chives, hash browns, toasted English muffin and a choice of bacon, ham, chicken sausage or avocado. For lunch, there are soups, salads and sandwiches. Crowd favorites include the Carnitas Cuban Sandwich (slow-cooked pork butt, ham, Swiss, dill pickles, aioli and dijon) and the Turkey Avo Sandwich with tomato, lettuce, provolone, aioli and dijon, both served on baguettes.
There's also a bakery area that houses a range of treats – from pies to quinoa loafs and challa – and customers can order items such as cakes and breads. Baked goods from The Curious Fork are also sold at Seaside Market and Harvest Ranch Markets, and "we hope to be in Jimbo's very soon," McQuiston said. She is currently in talks with other grocery chains.
Catering is available, as well – patrons can select trays or make reservations for parties in the restaurant.
Additionally, people can sign up for farmers market box pickups from 9:30 a.m. to 12:30 p.m. Fridays. The boxes – from Garden of Eden Organics – contain everything from vegetables and grains to citrus and herbs.
"Everything is locally grown and harvested," McQuiston said.
One Thursday a month, she teaches a one-hour class that uses all the ingredients from one of these boxes, and the contents vary – she doesn't know what she's working with until the night before or the morning of the class.
"It's very much a surprise class," she said with a laugh.
Those who participate in the Garden of Eden Organics farmers market box pickup can also pick up their box Thursday night at the class.
McQuiston and her staff present other cooking classes, as well, and topics range from vegan and seasonal to family offerings. Even children can get in on the action, with themed events such as Cupcake Wars and Harry Potter.
"Kids really get into cooking now, which is great," McQuiston said. "It's wonderful to see the kids all excited. I love teaching them different things and showing them how to eat healthy."
The classes average about two hours, held on weekday evenings and weekends, and the cost usually falls between $30 and $60 per class. Some of them are hands-on, and others are demonstrations.
"But at all of them, you get to eat and enjoy the food," McQuiston noted.
The class calendar is available at www.thecuriousfork.com/collections/classes.
To further aid with food preparation, The Curious Fork sells cookbooks, and there are fair trade items available for purchase that are "fun, artistic and beautiful," McQuiston touted.
Meanwhile, she is making plans for the future, such as the launch of wine tastings and small plates.
The Curious Fork – at 512 Via de la Valle, Suite 102, in Solana Beach – is open from 7 a.m. to 2:30 p.m. Monday through Saturday, and 8 a.m. to 1:30 p.m. Sunday. Call (858) 387-3675 or go to thecuriousfork.com.
– Business spotlights are developed through this newspaper's advertising department in support of our advertisers.
---
Get the Del Mar Times in your inbox
Top stories from Carmel Valley, Del Mar and Solana Beach every Friday.
You may occasionally receive promotional content from the Del Mar Times.