Arts & Culture Newsletter: Richard Baird's 'An Iliad' still a stunner at North Coast Rep
This week, the World of Barbie exhibit, the Gipsy Kings, "Hamilton" on film, a new Pink Floyd documentary and more
Good morning, and welcome to the U-T Arts & Culture Newsletter.
I'm David L. Coddon, and here's your guide to all things essential in San Diego's arts and culture this week.
Every time I see "An Iliad," Lisa Peterson and Denis O'Hare's solo adaptation of Homer's epic poem, I'm devastated by one sequence in the play, even when I know it's coming. The Poet who is telling the story of the Trojan War veers from history lesson into an incendiary recitation in chronological order of every recorded war in human history — right up to and including the current war in Ukraine. To hear the names of these violent conflicts and know that so many lives were lost in their wake is unsettling at the very least and at worst horrifying.
This is no mere theatrical trick. It's part of the one-person play's riveting commentary.
A year after starring in "An Iliad" at North Coast Repertory Theatre (with Amanda Schaar's searing accompaniment on cello), Richard Baird returns to the Solana Beach stage for two encore performances of the play on Monday and Tuesday night. Baird's is a relentless performance. (He did a streaming version of "An Iliad" at NC Rep as well in late 2020 which opened with footage at the beach.)
Even considering that one blistering scene, I wasn't particularly taken with "An Iliad" the first time I saw it more than 10 years ago. Its winding narrative demands strict audience concentration. With each "Iliad" experience, however, I've come to embrace it as not merely a history lesson but an indicting history-repeating-itself lesson.
Barbiemania
I wonder how many San Diegans made the trip to L.A. last week to see Taylor Swift in concert at SoFi Stadium.
I wonder how many others have made the trip, or are planning to make the trip, to Santa Monica Place to The World of Barbie. Visiting Barbie's Dreamhouse and having your hair styled a la Barbie are just two of the attractions at this Barbie "experience" that naturally bills itself as "fun for all ages."
Reservations are recommended online for the hourlong festivities that are held Wednesdays through Sundays. Tickets start at $34.
Given its status as the cultural flashpoint of the summer, I must accept the fact that this is Barbie's world and we all just live in it.
World music
Though their superb musicianship is apparent when you listen to a Gipsy Kings album (do we still say albums?), this longstanding group is best appreciated in concert where every nuance of their spirited playing envelops you.
Led by co-founder Nicolas Reyes, the Gipsy Kings will demonstrate what I'm talking about in concert Sunday evening at the Rady Shell by the bay. Folk singer-songwriter Al Olender, who's been opening for the Gipsy Kings on this summertime tour, is also on the bill.
Film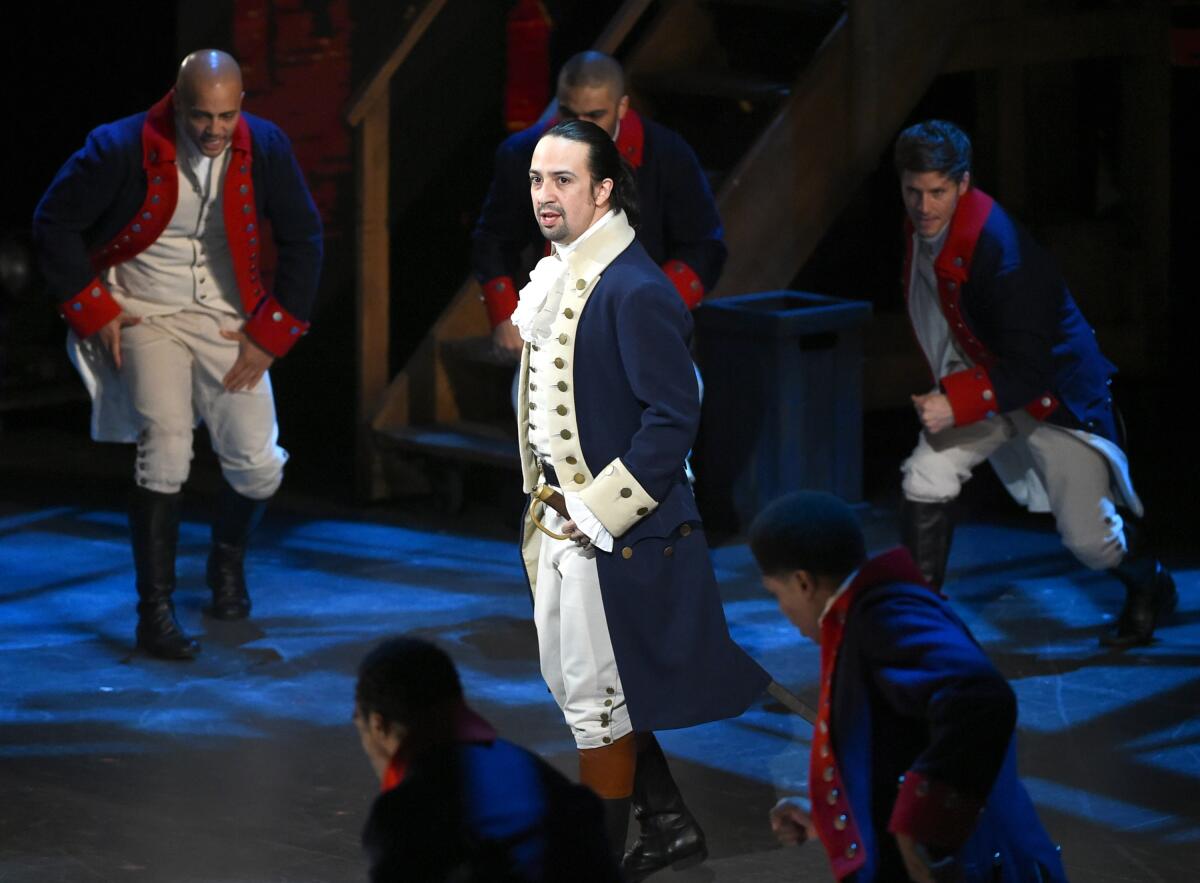 Popcorn and the Founding Fathers. They go together like … I don't know what they go together like, to tell you the truth. But I do know that the "Hamilton" film, a live stage recording of the groundbreaking musical that first streamed via Disney+ three summers ago, is the next best thing to being in a theater audience.
The filmed version may lack the electricity generally felt in a theatrical performance of "Hamilton," but it's visually bold, it sounds great and it does include the show's creator, Lin-Manuel Miranda, in the title role.
Scripps Ranch Theatre is screening the "Hamilton" film on Monday night at 7:30 p.m. in its space on the campus of Allied International University. Admission is free.
More film
I remember that upon the death of Syd Barrett, the tragic figure who co-founded Pink Floyd then lost his way and perhaps his mind, an ex of Barrett's recalled of him, simply saying: "He was a beautiful boy."
That poignant recollection is not part of the documentary "Have You Got It Yet? The Story of Syd Barrett and Pink Floyd," but many others are in the film directed by Roddy Bogawa and Storm Thorgerson.
I caught the documentary during its limited screening tour of movie houses at the Reading Cinemas Grossmont. A complex portrait of Barrett, who passed away in 2006, it features interviews with Floyd members Roger Waters, David Gilmour and Nick Mason, who, with Rick Wright, carried on after ousting an unstable Syd from the band and went on to superstardom.
Though it unnecessarily strives to be "artsy" as so many films with '60s subjects do, "Have You Got It Yet?" is a must-see for Floyd fans, if only a curiosity for others. Regardless, I hope it transitions to a streaming service soon. It's a sad story, but we find a way to make room for those in our hearts.
U-T arts stories you may have missed: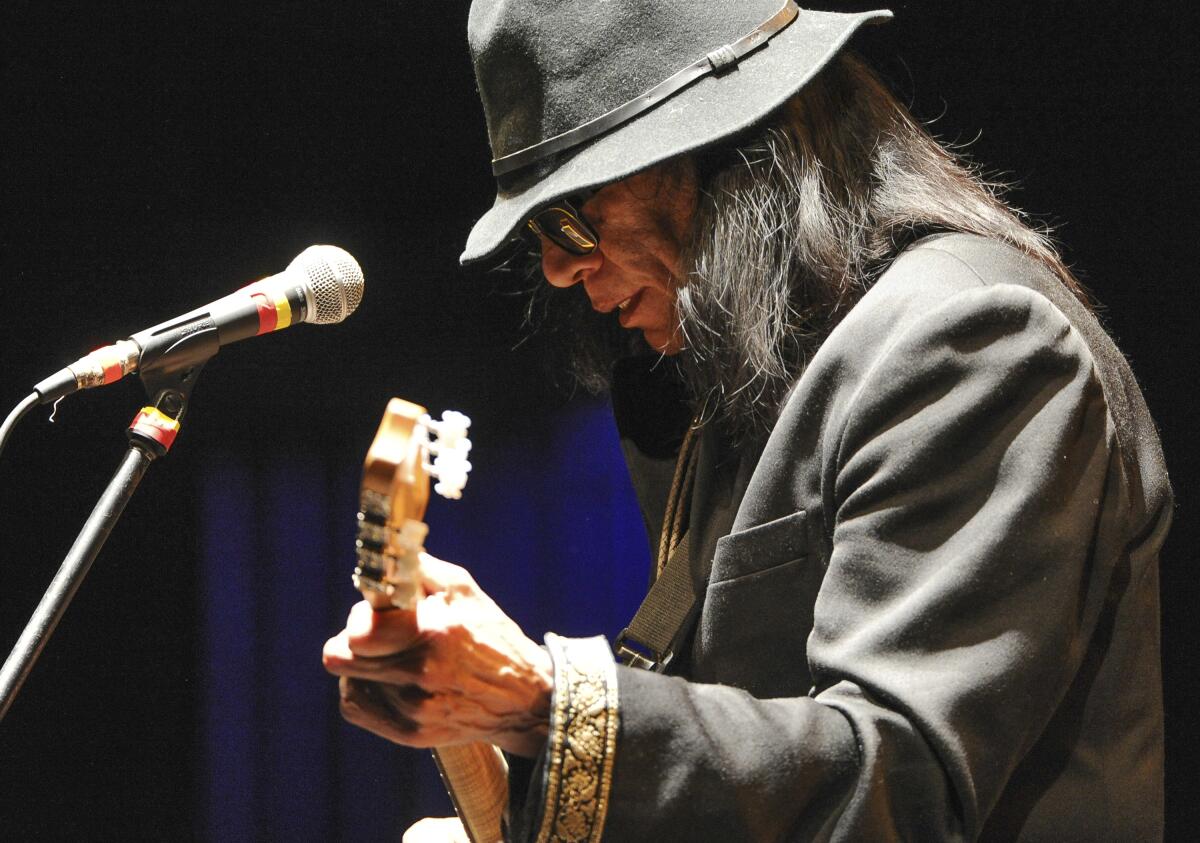 UCTV
University of California Television invites you to enjoy this special selection of programs from throughout the University of California. Descriptions courtesy of and text written by UCTV staff:
"Black Cinema Spotlight on Dorothy Dandridge"
Doris Berger, co-curator of "Regeneration: Black Cinema, 1898-1971" at the Academy Museum, joins moderator Peter Bloom to discuss the film "Carmen Jones" and the legacy of actress Dorothy Dandridge. Berger explains the backstory of how the "Regeneration" exhibition was originally conceived and developed, detailing her experiences digging through archival materials and discovering materials from films with all-Black casts in the 1920s and '30s. She also discusses her perspective on "Carmen Jones" and its significance to film history, as well as on the career of Dandridge, from early short films like "Cow-Cow Boogie" to late career works like "Porgy and Bess."
Join Dr. Diana Thiara as she explores weight loss and healthy living. From understanding the basics of BMI to the complexities of various weight loss methods, Thiara's insights will guide you through a comprehensive journey. Whether you're looking to shed some pounds, maintain a healthy lifestyle, or simply broaden your knowledge, her expertise covers dietary choices, surgical options, exercise routines, and even mental well-being. You'll also learn about personalized weight loss plans, the impact of genetics on weight, and how to make sustainable lifestyle changes. Drawing on her extensive experience and backed by the latest scientific research, Thiara offers a fresh and approachable perspective on weight management.
Pamela Samuelson, professor of Law and Information at UC Berkeley, discusses whether computer-generated texts and images fall under the copyright law. She says that early on, the consensus was that AI was just a tool, like a camera, so humans could claim copyright in machine-generated outputs to which they made contributions. Now the consensus is that AI-generated texts and images are not copyrightable for the lack of a human author. Today's urgent questions center on whether using copyrighted works as training data constitutes infringement, and if the resulting outputs from AI programs are considered infringing derivative works of those original images. Don't miss this enlightening discussion that unravels the complexities of AI and copyright law.
And finally: Top weekend events
The best things to do this weekend in San Diego: Aug. 10-13.
Coddon is a freelance writer.
Get the Del Mar Times in your inbox
Top stories from Carmel Valley, Del Mar and Solana Beach every Friday for free.
You may occasionally receive promotional content from the Del Mar Times.