A scam grows in La Jolla in Del Mar author's novel 'Crimes Against a Book Club'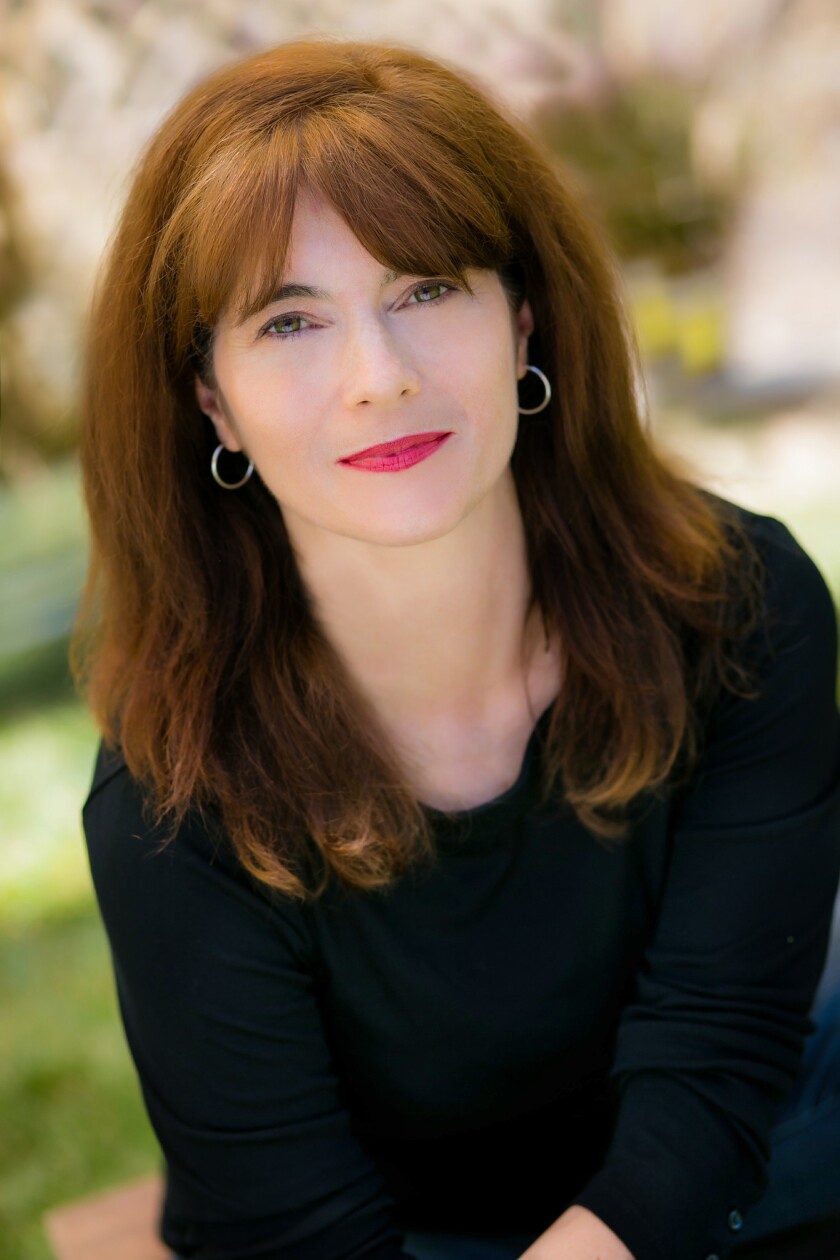 In hindsight, a comedic crime caper set in La Jolla was the only story that could've spilled out of her.
When Yale Law School graduate and criminal law attorney Kathy Cooperman wasn't representing white-collar defendants — of which La Jolla hardly has a shortage — she was rubbing elbows at playgrounds with fellow moms in designer track suits, bedecked in bling and Hermes bags.
No wonder, then, that the now-Del Mar resident's debut novel — Crimes Against a Book Club —centers on a cabal of well-heeled La Jolla ladies swindling other, better-heeled La Jolla women.
Several years removed from the La Jolla scene, she jokes now that she's not trying to tear down the capitalist world order — just maybe to dress down some of La Jolla's ostentatious wealth.
"In a way, the scam is a way to do that," she said.
Said scam is as follows: a group of women — each mired in their own crisis — concoct a scheme to bilk La Jolla's beauty-obsessed with Pond's cream gussied up with just a dash of a decidedly illegal ingredient that sparks its users out of their domesticated doldrums.
But while Crimes is an implicit critique of wealthy excesses, it is no cheap swipe nor simple revenge fantasy. Characters cast first as caricatures arrive before long at a place of empathy as the reader comes to understand their struggles — the inevitable creep of old age, the dynamics of spousal disdain — and how they respond to the extremes driving them.
"I see women busting their asses to look just right, to look perfect, and it's just like, 'Wow, that's a lot of pressure.' There's got to be a lot of pain in there. People working that hard, there's got to be some real fear," she said.
Characters include: Annie, the chemist, anxious and awkward and born into a family of addicts, consumed by the hopeless desperation of paying for her autistic son's therapy. Sarah, the suave lawyer who, after quitting her high-profile job, discovers that she can no longer afford her fertility drugs. Annie's mother Chloe, a former actress and "sort of a really sympathetic drunk," who was too self-involved to be a good mom when Annie was a child, but who makes the ultimate sacrifice when her daughter's scam unravels in the novel's inevitable reckoning.
Notice a trend? It may come as no surprise, then, to learn that Cooperman wrote the entirety of the book while pregnant with her fourth child.
"I think that's why the maternal themes in there are really strong," she said. "One woman is doing it to protect her son. The other woman's doing it so that she can get pregnant. And the grandmother does it to shield her daughter."
Cooperman's authorial debut is the product of dogged persistence. After meeting initial rejection —followed by a second novel's rebuke — she was on the verge of abandoning her dream to write. But she kept faith in the germ of her idea, and years later returned for a second round of editing and promotion. That persistence culminated in the green-light call from Amazon last year that left her so elated that she drove away from a gas station with the pump still in her car.
Crimes was available on Amazon's free Kindle month in April, then went up for sale on May 1, so far racking up hundreds of 4- and 5-star reviews for Cooperman's ability to weave levity into profound themes. Think a quirkier Liane Moriarty.
Heady stuff for something Cooperman, who spent four years performing improvisational comedy, best describes as "comedy beach reading."
"I'd like to think it's not shallow comedy, but I'm not trying to do something terribly deep, either. Yeah, I talk about themes that I care about, but hopefully in a way that's going to make people laugh," she said. "I love dense literature, but when I read it my instinct after a while is, 'Somebody throw a pie or something.' That's just where my brain goes."
Crimes Against a Book Club (Lake Union Publishing) is available at www.amazon.com.
---
Get the Del Mar Times in your inbox
Top stories from Carmel Valley, Del Mar and Solana Beach every Friday for free.
You may occasionally receive promotional content from the Del Mar Times.