Carmel Valley native to appear on popular TV show 'Criminal Minds'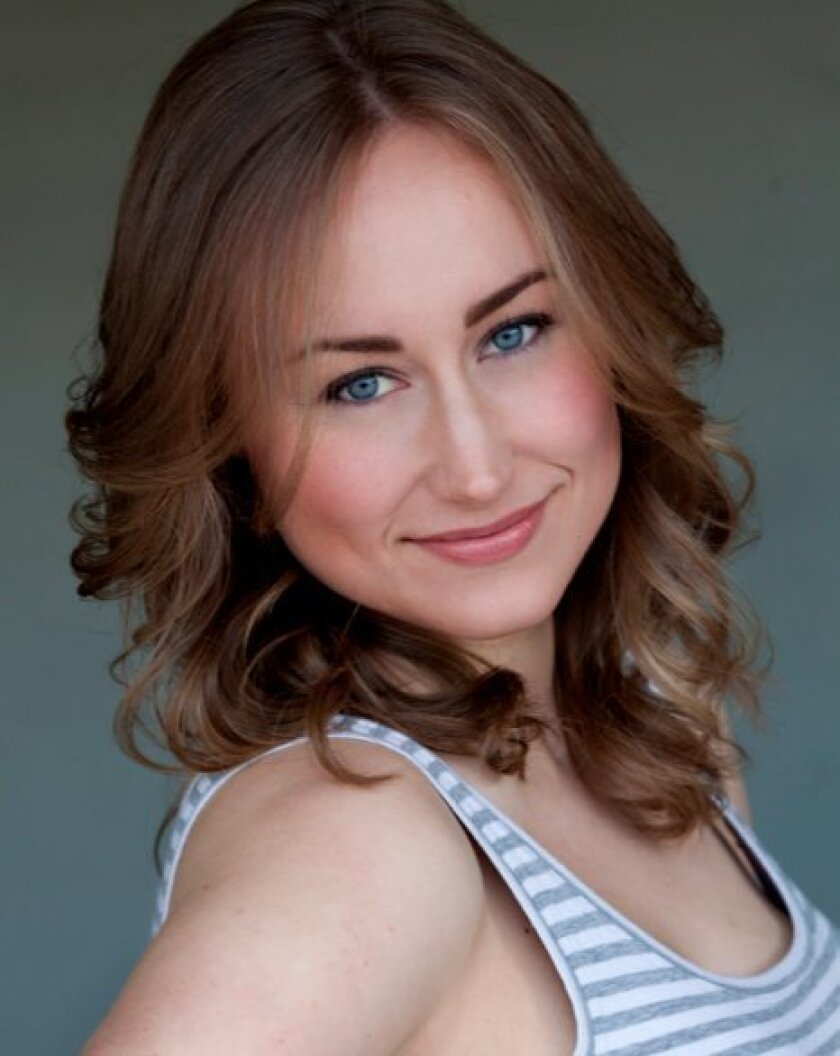 It's a Monday afternoon in Los Angeles, and Jamie Bock was in a good mood. "Things have been moving pretty quickly," she said. "I'm just starting to get used to it."
Bock, a native of Carmel Valley and a 2008 graduate of Francis Parker, was excited because she was recently booked as a guest star on the drama series "Criminal Minds," the hit CBS show that focuses on FBI analyzers and is now in its 10th highly rated season.
"In acting, some people book roles very fast and then it takes a while, while others may have to wait," said Bock. "I feel like this is one moment in my career where everything lined up nicely. I'm trying to take it in stride."
Bock came into her own growing up in North County, hanging out at the Del Mar Highlands Town Center or acting in productions at Francis Parker School. She had a passion for acting, despite being, at the time, the "one or two people at the school" who were really into theater.
After graduation, she headed to New York City to attend New York University's prestigious Tisch School of the Arts. While there, Bock also studied her craft at the Atlantic Theater Company and earned stellar reviews in a variety of off-Broadway productions.
Upon finishing school, Bock was planning a move to Los Angeles but was still in New York when she landed an audition with "Criminal Minds."
"I was originally nervous because I wasn't living in Los Angeles, where the show tapes," Bock said. "I asked if I could send my audition on tape instead of meeting in person, and I was shocked that they said yes. When I arrived in Los Angeles, I went from the airport to the callback."
Bock later found out she landed the "juicy role" of a widow whose husband's death is being investigated, and couldn't believe her luck. "I was driving when I got the call that I got the role," she recalled. "I had to pull over!"
On set, Bock said that she was welcomed with open arms by the cast and crew. "They're like a big family," she said. "I never felt out of place or anything. It was a wonderful experience."
Throughout the process, Bock noted the work ethic of the series regulars, including Matthew Gray Gubler, who also happened to direct Bock's episode. "The cast and crew are constantly on the go," she said. "I'm amazed at how they do it."
As for Bock, she is also on the go. In addition to her plum role on "Criminal Minds," she's also appearing in the upcoming independent film "Me & Lizzie," alongside cast members from shows such as "Orange Is the New Black" and "It's Always Sunny in Philadelphia."
Bock is also proud of her alma mater. "I recently went back to visit Francis Parker and saw their nice, new dance building and theater," she said. "It was beautiful."
Catch Bock on CBS's "Criminal Minds" at 9 p.m. Wednesday, April 22.
---
Get the Del Mar Times in your inbox
Top stories from Carmel Valley, Del Mar and Solana Beach every Friday.
You may occasionally receive promotional content from the Del Mar Times.