Arts Alive broadens canvas to create Music's Alive starting Aug. 23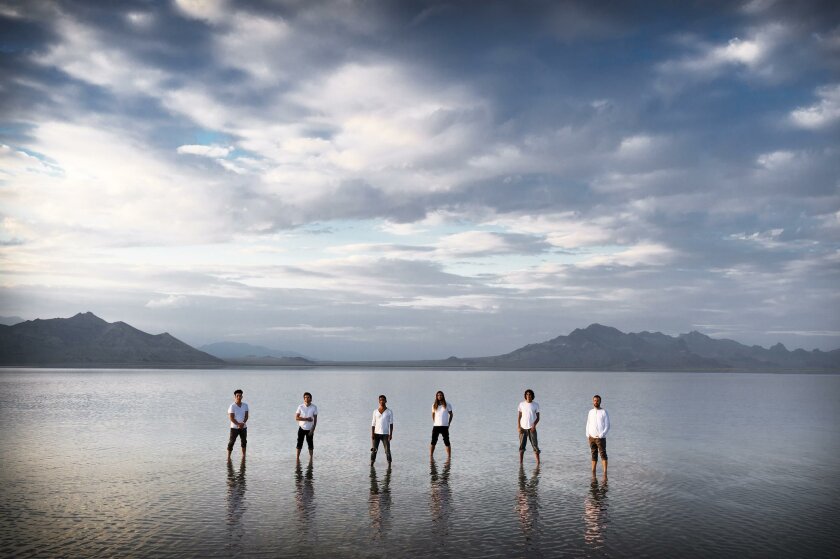 Art will once again come alive on Solana Beach's Coastal Rail Trail — but this year's there's a twist.
Organized by the city's Public Arts Commission, the once-annual, all-encompassing Arts Alive event has been reworked. A series of events will now take place to highlight specific artists, starting with San Diego band Todo Mundo during Music's Alive Aug. 23 on the Coastal Rail Trail in Solana Beach.
"The PAC wanted to give more focus to specific artistic endeavors by paring down the one big event to a couple of smaller, more exclusive events," explained Anita Edman, the city's community services coordinator. "We hope the attendees will be part of the show by movin' and groovin.'"
The free, family-friendly event will feature award-winning Todo Mundo, a six-piece band that blends Spanish rumba, reggae, samba and Middle Eastern music.
"Music's Alive on the CRT was planned by the PAC, and they selected Todo Mundo because their music is of the world, encompassing all cultural and ethnic races and nations," Edman said. "Something for everyone."
Led by singer, songwriter and guitarist Santiago Orozco, Todo Mundo has toured across North America since 2009. Orozco, a native of Colombia, founded the band in Argentina in 2009.
After a visit to San Diego, however, the band found a new home and new members.
"I came to San Diego to visit and I loved it," said Orozco, who moved to Solana Beach a year ago. "I started again, here, five years ago in San Diego."
Todo Mundo's show on the Coastal Rail Trail is the first for the band, which won "Best World Music" at the 2014 San Diego Music Awards. The band recently completed a seven-week summer tour of the Western U.S.
"I'm really excited about it," Orozco said. "I want to support my neighborhood. It's special for me to play for the community."
Arts Alive has been an annual attraction in Solana Beach for the past five years. The event was originally created to draw people to the path between Highway 101 and the railroad tracks.
"Arts Alive was originally staged on the Rail Trail to acquaint people with it and how it provides a walkable connection to Highway 101 and the beach," Edman said. "It has more than fulfilled that purpose. One can walk the Rail Trail any time of day and see mothers with strollers, Rollerbladers, skateboarders, joggers, dog walkers, bicyclists, and the list goes on."
Music's Alive will continue the tradition of art along the fence of the Coastal Rail Trail.
The city requested fence art with proposals due in early August and completed pieces by Aug. 19. Artists were encouraged to create pieces inspired by the Todo Mundo theme, which means "the whole world" or "everyone."
The PAC will select 10 artists to receive a $200 stipend to display their work. The art will be installed a week before the event and will stay up for several months unless it is sold, Edman said.
"The Fence Art Gallery is a popular program for artists and the community and has been part of all previous Arts Alive Events," Edman said. "The community enjoys seeing the fence art as they walk the Rail Trail or as they drive by on Highway 101 for the next few months."
Music's Alive on the CRT will take place from 3-6 p.m. Aug. 23. The PAC has also planned a Written Word contest to celebrate local writers in October.
For more about Todo Mundo, visit www.todomundomusic.com.
---
Get the Del Mar Times in your inbox
Top stories from Carmel Valley, Del Mar and Solana Beach every Friday for free.
You may occasionally receive promotional content from the Del Mar Times.