Carmel Valley filmmaker focuses on drought in 'Rivers' End' documentary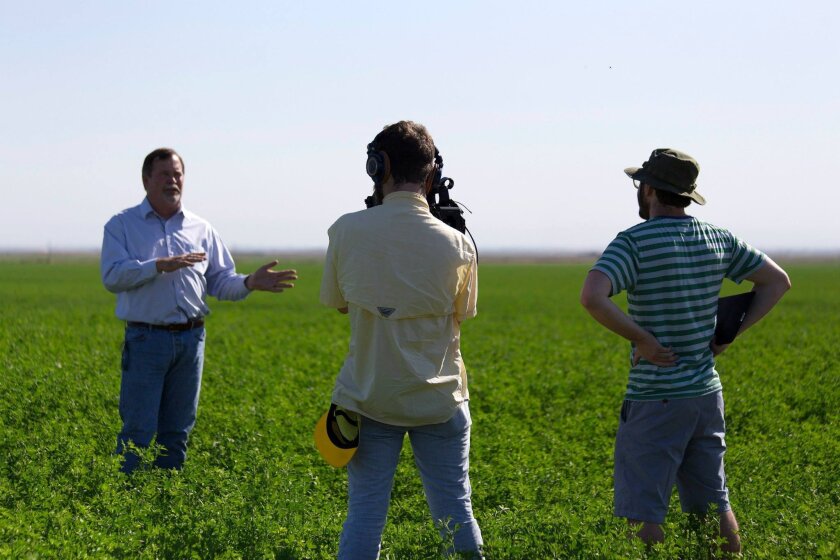 As Californians cut back their water use in response to the state's ongoing drought, Carmel Valley filmmaker Jacob Morrison is also doing his part by doing what he does best. In an effort to better inform people about the issue, he is directing a documentary.
"We wanted to do something that will educate people about the situation," Morrison said. "There is so much information out there, but a lot of people don't have a very good understanding of the drought."
A Canyon Crest Academy alum, Morrison is studying film history, production and theory at the University of Southern California, where he expects to earn a bachelor's degree in critical studies in 2016.
With California in the midst of its worst drought ever recorded, Morrison decided to direct a documentary that will offer an inside look into the drought and its hottest battleground, the Sacramento-San Joaquin River delta.
"My producer and I were talking about how big of a problem the drought is and how a lot of articles tend to focus on smaller parts of the issue that make good stories," Morrison said. "We felt there was a lack of attention to the overall issues, from water use policy to the history of the state."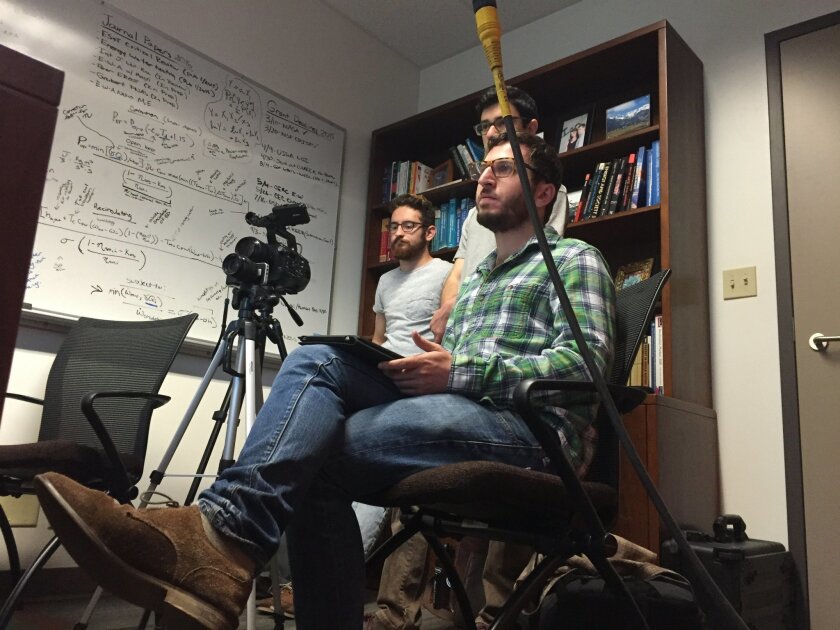 Morrison and producer, Sam Furie, assembled a team to kick off "Rivers' End: California's Latest Water War" at the end of the school year. The project is funded in part by USC and Chapman University, where Furie is a student.
Tucker Cowan, a recent graduate of Dodge College of Film and Media Arts, also serves as producer and Brian Weisbord, a student at Dodge College of Film and Media Arts, serves as cinematographer.
The filmmaking team also received funds from Delta Kappa Alpha, USC's cinema fraternity.
Although the project has just started, the team has already interviewed about a dozen people on the topic, from farmers to professors. Additional interviews are also planned.
"We are still trying to find how to tell the story, so we are talking to a lot of different people," Morrison said.
This film will focus on the Sacramento-San Joaquin River delta, or California delta, an expansive inland river delta and estuary in Northern California. A rich ecosystem, the delta is also used to pump water for more than 23 million Californians and millions of acres of farmland, according to the Association of California Water Agencies.
The documentary will discuss the importance of the delta and follow individuals whose lives are affected by it. It will also examine history, look at current policy and call for the protection of the ecosystem.
"We're certainly not experts, but we're becoming very acquainted with the story of the delta," Morrison said. "It's very easy to see how some people might have different opinions or not be fully informed on the issue. It is so vast and complicated."
An early trailer for the film is already available at riversendfilm.com. Morrison and his team are also accepting donations for the project, which still needs funding, on the site.
They hope to finish the film by the end of the next school year. Although the documentary isn't for a class, the filmmakers consider it a thesis project, Morrison said.
Once the film is completed, they plan to submit it to festivals around the country.
"There's actually very few documentaries out there about this topic," Morrison said. "It's such a rich topic of history and politics. It's very fascinating."
---
Get the Del Mar Times in your inbox
Top stories from Carmel Valley, Del Mar and Solana Beach every Friday for free.
You may occasionally receive promotional content from the Del Mar Times.