S.E. Hinton's novel about teen gang warfare in 1960s Oklahoma in has been reimagined with Americana music by Jamestown Revival, a more adult script and elaborate fight choreography
The creators of La Jolla Playhouse's upcoming world premiere musical "The Outsiders" hail from different states and different cultural and socioeconomic backgrounds and have traveled different artistic paths.
But there's one thing they all have in common. At some point in their adolescence, Adam Rapp, Jonathan Clay, Zach Chance and Justin Levine all read S.E. Hinton's seminal 1967 young adult novel "The Outsiders" and felt a deep connection with the book's main character. In the fast-moving coming-of-age story, 14-year-old Ponyboy Curtis is a smart but directionless orphan in Tulsa, Okla., fighting to survive and find purpose and connection in a harsh world of poverty, class division, gangs, guns and pocket knives.
The novel became a bestseller, was made into a star-packed 1983 film by Francis Ford Coppola, and has been on middle and high school required reading lists for more than 50 years. And now — after eight years of development — it's finding new life as a stage musical that will open in previews next Sunday in La Jolla.
Rapp, a novelist and Pulitzer Prize finalist for his play "Red Light Winter," wrote the musical's book, based on both the novel and the film. The score was co-written by Jamestown Revival — the acclaimed Austin, Texas-based American folk music duo of Clay and Chance — and Levine, a Tony Award-winning orchestrator, arranger and composer.
All four men say that while they're excited to bring a fresh look, sound and visceral energy to "The Outsiders," they want to tell Ponyboy's story faithfully, because he's a character readers have always loved and rooted for.
"I remember reading this book in eighth grade," said Clay, 37, who started making music with Chance 22 years ago in their shared hometown of Magnolia, Texas. "You almost got to have this vicarious independence through these characters. It was scary, it was exciting, it was relatable. It felt like it was uninhibited youth. That's something really exciting to read about when you're a kid — the good, the bad, the ugly, the beautiful, and all the things it encompasses. I thought pocket knives were the coolest thing ever, and we're still obsessed. Pocket knives are now a big part of our everyday carry — watch, keys and pocket knives."
'Stay Gold'
The "Outsiders" musical project began eight years ago when the Araca Group (co-producers of "Wicked") obtained the stage rights for Hinton's book. Instead of hiring a Broadway songwriting team, Araca put out a call to bands that write music about the American heartland.
Chance said it seemed a good fit for their skill set. Jamestown Revival's music blends country, Americana and Western styles with deeply personal lyrics about life, love and home. They also felt confident writing about the world of Oklahoma.
"There's a shared connection," said Chance, also 37. "I have family in Tulsa and I grew up visiting that part of the world. There's a healthy rivalry and a kinship between Texas and Oklahoma."
So the duo called on their memories of the book, wrote and recorded two songs, and sent them off to the producers.
"One was absolutely horrible and the other was us getting completely lucky," Clay said. "They loved it, and that song is still in the play. It's one of the only songs we haven't touched. It was just one of those lucky moments that opened the door for us."
That song was "Stay Gold," based on a Robert Frost poem about the inevitability of change, "Nothing Stays Gold," which Ponyboy and his best friend and fellow Greaser, Johnny, talk about while hiding out in a church near the climax of the story.
But while Chance and Clay had the regional knowledge, the right sound and the songwriting talent that Araca wanted for "The Outsiders," they didn't know how to write a musical score. So Araca brought in Levine as a musical supervisor to put the duo through musical theater boot camp.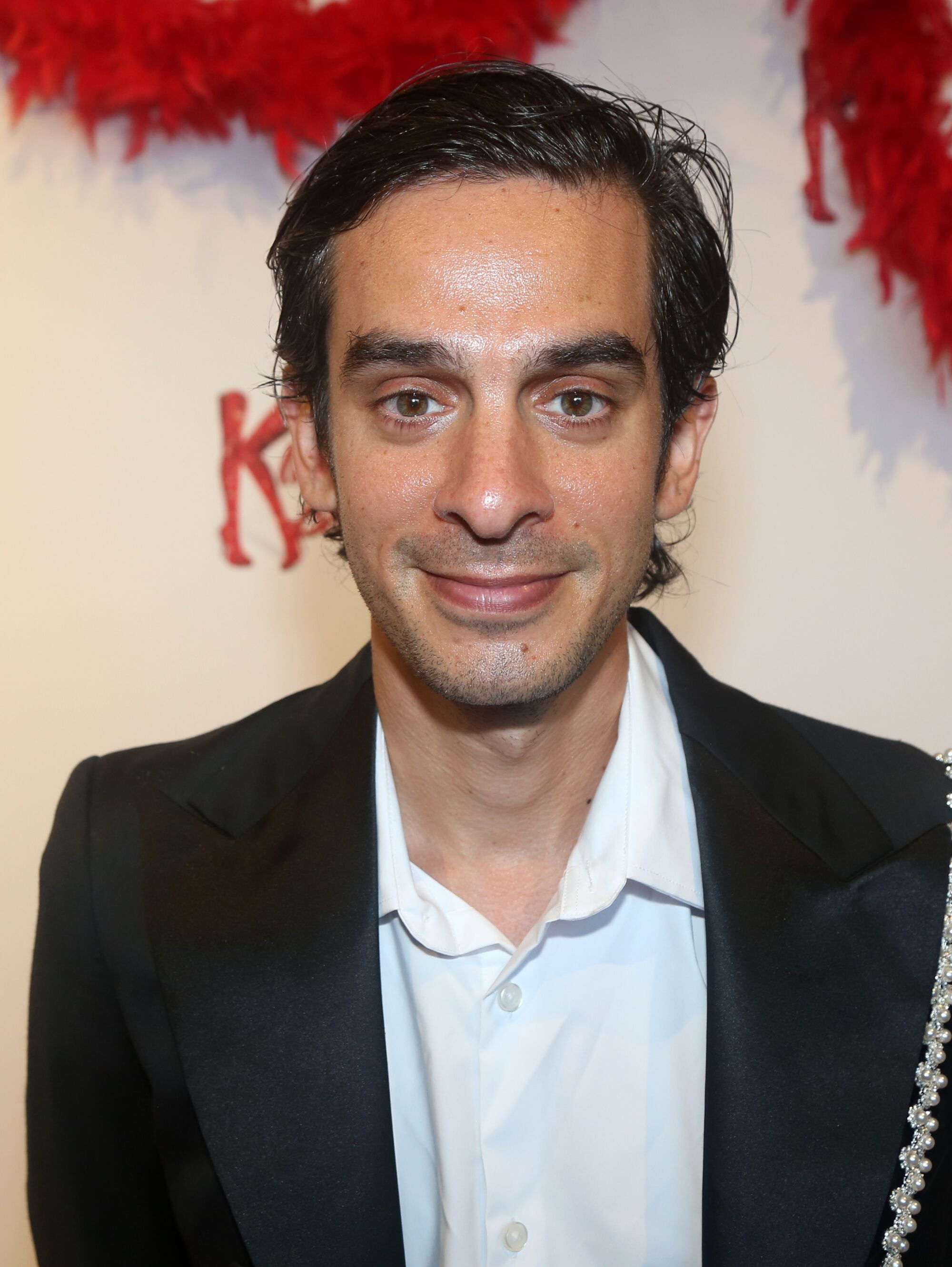 As the three men began working together, they found an unexpectedly strong musical connection and friendship. Clay said he and Chance had never enjoyed working with anyone else before, but they were both so enthralled by Levine's songwriting and musicianship that about one year into the project they asked him to become a co-writer on the score.
"When we're in the room together and the vibe is happening, there are sparks," Chance said. "But then there is another type of songwriting where we're almost like scribes and the song feels like it should have existed forever. That's the difference between co-writing as an exercise and as a true creative experience."
Levine, who won a 2021 Tony Award for orchestrations on "Moulin Rouge! The Musical," said the 20-song "Outsiders" score doesn't sound like most other Broadway musicals. It's more songwriter-driven, he said, like many of the great musicals from Broadway's golden age, where composers for the stage were also the nation's top pop songwriters, like Frank Loesser and Cole Porter.
"If you listen to the music of Jon and Zach of Jamestown, it's so raw and honest. Both Jamestown and Adam (Rapp) are very fearless in writing about age, identity and the things that keep them up at night. It comes down to music created through necessity. It's very important for us to do something because it calls for it. If what we need to hear are fists and grunts and bodies and steps and the sound of car doors, then that's what we need to hear. It's required us all to give over a lot of ourselves, and our humility ... to drill down to what the scaffolding of the show really is."
The Greasers versus the Socs
Susan E. Hinton was 15 years old when she started writing "The Outsiders" about two rival high school gangs: the poor but scrappy Greasers, who include Ponyboy and his two older brothers, Darry and Sodapop, and the Socs (an abbreviation of "socials," pronounced "soash" or "soashes"), who are entitled kids from the wealthier side of town. The gangs rumble over turf and girls and to let off steam, but one night a fight between Ponyboy, Johnny and the Socs ends with a fatal stabbing that changes the trajectory of everyone's lives.
Hinton sold her book to a publisher on the day she graduated from high school. The publisher encouraged her to write under the name "S.E. Hinton" because boys might not read a book written by a girl. And to attract a wide young adult audience, the book also has no profanity.
Rapp, who joined the "Outsiders" project seven years ago, said Hinton's gender likely helped make the book appealing to both boys and girls. Ponyboy is sensitive, vulnerable and talkative, and he sees the good in everyone, even the Socs. But Rapp said the sanitized language in the book isn't a realistic depiction of how teen boys, particularly gang members, talk. So for Rapp's play script, the Socs won't be villains and there is a good amount of profanity. The violence of the story will also be depicted more realistically onstage than it is in the book.
"Suzy's gaze on the book was really an affectionate one, and it's really beautiful. But ... I wanted to bring out the teeth a little bit more," said Rapp, 54. "In our world, it's a more adult experience. It's much more foul-mouthed, and I saw the fights as being really important to feel authentic. The audience should want to rush the stage and help Johnny and Ponyboy. It's important to activate the nervous system of the audience. It is brutal, but adolescence is brutal. Boys can really run amok."
Levine said he's impressed by how Rapp's dialogue in the script is true to the characters but not stuck in the past.
"One of the things I love about Adam's writing is how he created his own dialect," Levine said. "I don't know what people spoke like in the '60s in Tulsa, Oklahoma, but I sure believe it. It lives so beautifully in these people's mouths."
To balance the gender dynamics in the story, Rapp has expanded the roles of the novel's female characters. And "The Outsiders" is being directed by a woman, Danya Taymor, an Obie Award winner and Pulitzer Prize finalist. She has reimagined the Greasers as a multiracial gang and cast several key roles with actors of color, in particular the ex-con Dally, the gang's most charismatic but volatile member.
And to create the hardscrabble, violent world of the story, Taymor's production won't just be gritty — it will have actual dirt on the stage floor that turns to mud during a fight in an onstage rainstorm.
When people imagine gang warfare on the Broadway stage, their natural go-to is "West Side Story," where Jerome Robbins choreographed jazzy ballet conflicts. But for this production, the choreography is being created by brothers Rick and Jeff Kuperman, who are trained modern and ballet dancers, as well as black belts in karate and professional fight choreographers.
"They're attacking it from the perspective of how bodies move in space, how bodies move when they're poor or wealthy or fighting. It's a physical vocabulary that comes out of a time and place. It doesn't feel polished," Rapp said.
The creators of "The Outsiders" are more than eager to get the show up on its feet and before its first audiences next weekend.
The musical's original premiere date was June 2020 at the Goodman Theatre in Chicago, but the pandemic shut everything down. The delay led to changes in the artistic team. Taymor took over as the show's director in the interim, and Rapp said her ideas about diversity have reshaped the dynamics of the gangs' division. The Kupermans also joined the project during the pandemic.
Levine said the rehearsal process with Taymor has been illuminating and invigorating. He, Clay and Chance are reveling in every moment as the first previews approach.
"I would say at this moment in time what we're really excited to do is see how our brilliant director puts this thing on its feet and gives it the love it needs," he said.
'The Outsiders'
When: Preview performances Feb. 19 through March 3. Opens March 4 and runs through March 31. Showtimes 7:30 p.m. Tuesdays and Wednesdays; 8 p.m. Thursdays and Fridays; 2 and 8 p.m. Saturdays; 2 and 7 p.m. Sundays
Where: La Jolla Playhouse, 2910 La Jolla Village Drive, La Jolla
Tickets: $25 and up
Phone: (858) 550-1010
Online: lajollaplayhouse.org
pam.kragen@sduniontribune.com
Get the Del Mar Times in your inbox
Top stories from Carmel Valley, Del Mar and Solana Beach every Friday for free.
You may occasionally receive promotional content from the Del Mar Times.