Following sister's tragic death, Cardiff resident releases poetry collection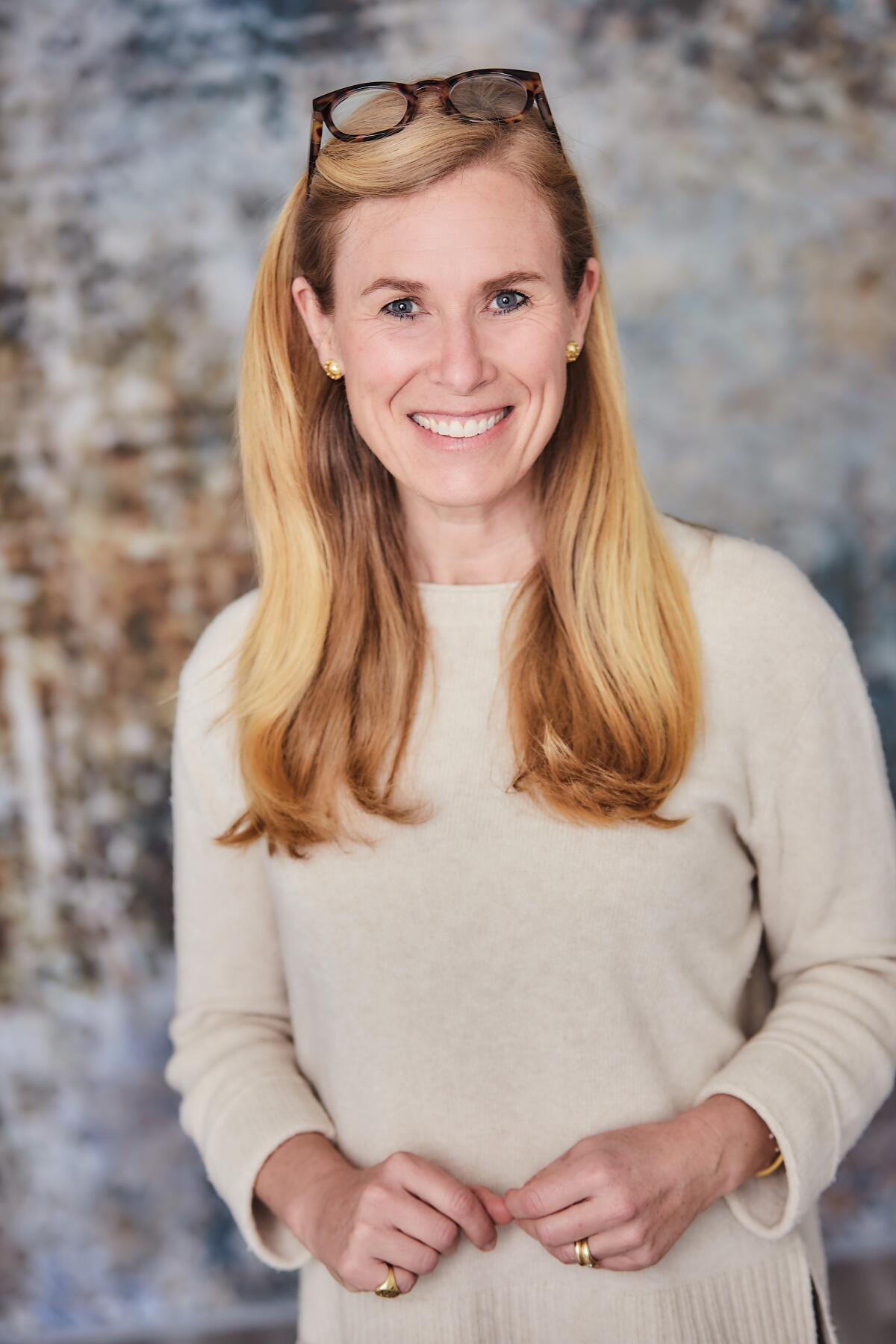 Cardiff resident Laing Rikkers knew that her younger sister in Nashville was experiencing symptoms of obstructive sleep apnea, but never expected her to suddenly die in December 2019.
Originally from New York, Rikkers moved to San Diego for her work in the medical device field. Before Cardiff, she lived in Rancho Santa Fe for about 15 years.
Rikkers knew that her sister, Ginna, had been snoring loudly and was usually tired throughout the day. In her mid-40s with a husband and young daughter, Ginna never made it to a Nashville area specialist that Rikkers had recommended to her.
"It was extremely sad and shocking," Rikkers said. "I knew she had some symptoms, but what happened with her was not common. It does shorten life expectancy if you have sleep apnea, and certainly reduces your quality of day-to-day life, but I don't think it ever crossed my mind that she would pass away so young and so suddenly."
Through the grieving process, Rikkers wanted to seek a creative outlet. That's how she came across "The Artist's Way" by Julia Cameron.
"I was looking for some way to just create something," Rikkers said. "I thought I might want to do sculpture or jewelry. I wanted to make something, but I didn't have a lot of skills, I didn't have a lot of tools. One of the things she suggested was writing three pages of a journal, freeform, not to be shared with anybody."
Those writings became the basis of "Morning Leaves: Reflections on Loss, Grief, and Connection," a poetry collection that Rikkers released on May 16.
The first lines read: "This book is dedicated to Ginna, who abruptly left too early. Cracked me open. And whispered today. Now."
In an essay introducing the 104-page book, Rikkers noted the "searing irony" that she spent her career treating thousands of people experiencing the same condition that led to her sister's untimely death. Up to 30% of men and 17% of women in the United States have a moderate to severe form of obstructive sleep apnea, according to one study cited by the National Institutes of Health.
The company she co-founded, ProSomnus, makes custom oral devices that can treat obstructive sleep apnea.
Before it evolved into a poetry collection for publication with illustrations by Kelly Leahy Radding, "Morning Leaves" started out as more of a personal project.
"I was going back through and was just thinking this would be an interesting collection for my kids to have for a little more insight into me," Rikkers said. "So I typed them up and then I shared them with a few people and just started getting a sense that there was something more universal than strictly personal."
"Morning Leaves: Reflections on Loss, Grief, and Connection" is available through multiple booksellers. For more information, visit laingrikkers.com.
Get the Del Mar Times in your inbox
Top stories from Carmel Valley, Del Mar and Solana Beach every Friday for free.
You may occasionally receive promotional content from the Del Mar Times.