Performing couples are ready to team up at La Jolla Music Society's SummerFest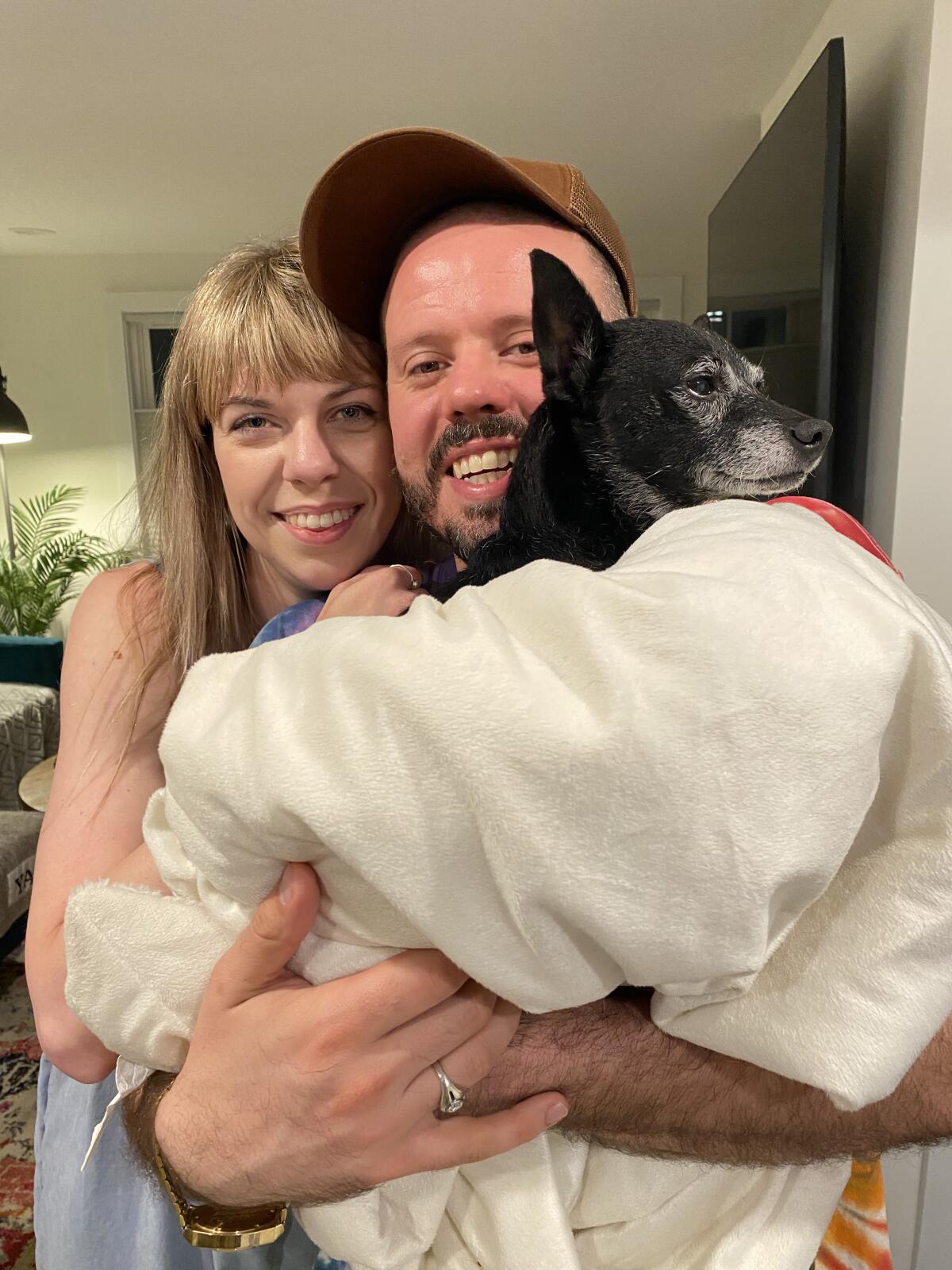 The 37th annual festival will feature five pairings who are partners in life as well as music.
Though the theme for the La Jolla Music Society's 37th annual SummerFest chamber music festival is "The Great Unknown," 10 of its performers are quite well-known, at least to each other. They are partnered, married or otherwise coupled.
This year's SummerFest, programmed by Musical Director Inon Barnatan and running July 28 to Aug. 26 at the Conrad Prebys Performing Arts Center, happens to include five couples.
This year's lineup at the Conrad Prebys Performing Arts Center will feature 21 performances from July 28 to Aug. 26.
The La Jolla Light spoke with three of the couples about their musical pairings ahead of their SummerFest appearances.
Tessa Lark and Michael Thurber
Violinist Tessa Lark and bassist Michael Thurber will play SummerFest for the second time, though it will be the first for a live audience. They appeared as part of SummerFest's virtual performances during the COVID-19 pandemic in 2020.
"We love the festival so much," Thurber said. Barnatan and La Jolla Music Society Artistic Director Leah Rosenthal are "esteemed colleagues," he said, and the audience is an incredible, loyal group.
"It's really exciting," Thurber said.
Thurber and Lark, who have been a couple for about eight years, will perform together in La Jolla on Saturday, Aug. 19. Lark will perform with other musicians Aug. 4, 5, 6 and 16.
"It's always fun to perform together," Lark said.
"We came together through music, and we had already really admired each other as artists," Thurber said. "Music and playing together is a pretty central part of our relationship and social life."
Playing together strengthens them as a couple, Lark said. "Both of us have a real wholesome approach to music. When we're approaching music and trying to grow as artists and musicians, it also hits on how we want to be as humans."
Having so many couples play at SummerFest is a testament to Barnatan's direction, she said.
"He's just such a big loving spirit and a magnet for bringing people together and creating these really beautiful relationships," Lark said. "It's not a surprise that a bunch of couples would gravitate toward La Jolla."
Rebecca Albers and Maiya Papach
Violists Rebecca Albers and Maiya Papach have been married 13 years and will perform at SummerFest for the first time.
Albers is principal violist of the Minnesota Orchestra; Papach is principal violist of the St. Paul Chamber Orchestra.
The two will play SummerFest on Saturday, July 29 and Aug. 5. Papach also will perform Friday, Aug. 4.
They're bringing their young children, Lillian and Naoki.
And keeping it in the family, Albers' sister, Julie, principal cellist of the St. Paul Chamber Orchestra, will play SummerFest on Aug. 23, 25 and 26.
Albers and Papach have known each other since they were students at The Juilliard School in New York and now perform together a couple of times a year.
"We love playing together," Papach said.
"One of the things that's nice about playing together is we don't usually have to talk much," Albers said. "We understand each other's body language and musical intention pretty quickly."
The family is looking forward to the time in La Jolla, since many of the musicians who will be playing are colleagues and friends. "We get to … make music with each other, and we're excited to be in an incredibly beautiful place," Albers said.
Geneva Lewis and Gabriel Martins
Violinist Geneva Lewis and cellist Gabriel Martins will perform together Wednesday and Friday, Aug. 16 and 18, in their first SummerFest. Lewis also will play Sunday, Aug. 13.
The South Carolina-based couple, who have been together more than two years, met while playing several years ago.
"The classical community is not so huge," Martins said. "We crossed paths many times playing in different places and settings."
"There's something very special about playing with a person you know so well and trust more than anyone else," Lewis said. She has respected and admired Martins longer than they've been together, she said.
"My playing has definitely been influenced by his artistry and by certain conversations and ideas that we've shared together," she said.
"We're both traveling musicians," Martins said, "and when we get to travel together, it makes it a lot nicer, because a lot of the year we're spending time apart on our solo concerts."
Lewis, who grew up in Southern California, said she is looking forward to "somewhat of a homecoming" at SummerFest and being able to "work with the other amazing artists there."
SummerFest has a "wonderful roster of great musicians that we respect and admire greatly," Martins said. "We're very excited to be there."
Other performing couples at SummerFest will be violinist Diana Cohen and pianist Roman Rabinovich, who will play together Wednesday, Aug. 2 (Rabinovich also will perform Friday and Saturday, July 28 and 29), and conductor/violinist Alan Gilbert and cellist Kajsa William-Olsson, who will be onstage together July 28 and 30.
SummerFest also will include a preview performance of a new commission of "Carnival of the Animals," a "Midweek Masterworks" series of Wednesday-night intermission-less concerts and the debut of Thomas Adès as composer-in-residence.
Tickets prices vary; some events are free. For more information, visit theconrad.org/summerfest-2023. ◆
Get the Del Mar Times in your inbox
Top stories from Carmel Valley, Del Mar and Solana Beach every Friday for free.
You may occasionally receive promotional content from the Del Mar Times.