North Coas Rep Theatre School to present 'The Secret Garden'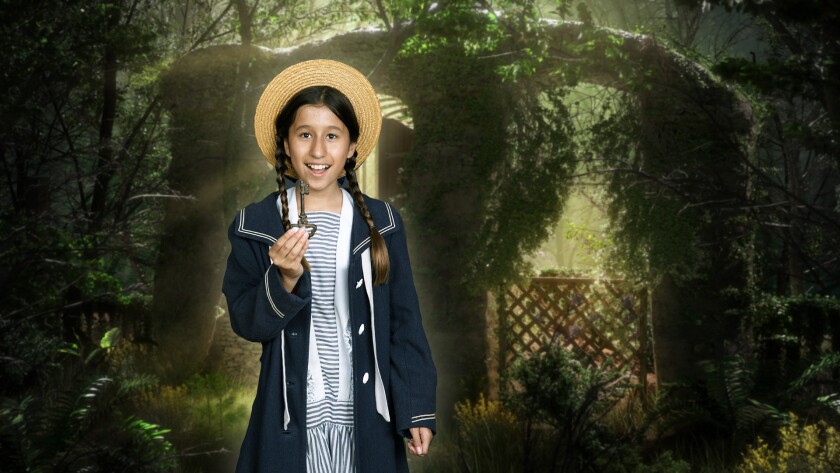 North Coast Rep's newest Theatre School play, The Secret Garden adapted by Pamela Sterling, comes to the stage on May 17 through May 20.
Adapted from Frances Hodgson Burnett's classic book of the same name, The Secret Garden tells the story of a lonely orphan Mary Lennox who discovers an abandoned garden as she sets out to make it grow again, unaware of the secrets it holds within its walls. The further she digs, the more the mysteries of the past emerge, and the more exciting secrets she unearths.
NC Rep Theatre School Director Benjamin Cole said he is excited to share a favorite childhood story– "a tale that has taken root in our hearts and minds, sprouting up again when we need to be reminded of the potential for friendship, growth, and possibility. We hope our play inspires our budding actors to realize their full potential, encouraging them to find beauty and connection in strange and beautiful places."
Rachel VanWormer directs: Julia Baki (Carmel Valley), Sophie Boag (Solana Beach), Jackson Kampf (Carmel Valley) , Morgan Lane (San Diego), Christian Payne (Carlsbad), Caroline Salel (Solana Beach), Philip Theiss (Encinitas and La Jolla), Hailey Topolovac (Del Sur), Eddie Yaroch* (San Diego), and Catalina Zelles (Encinitas).
North Coast Repertory Theatre is located at 987 Lomas Santa Fe Dr. Solana Beach, CA 92075. Tickets are $16 for adults and $12 for children 17 and under. To purchase tickets, call (858) 481-1055, visit www.northcoastreoptheatreschool.org, or email Ben@northcoastrep.org with questions.
---