Vereen's mission: exposing youngsters to the arts, because 'life itself is an art form'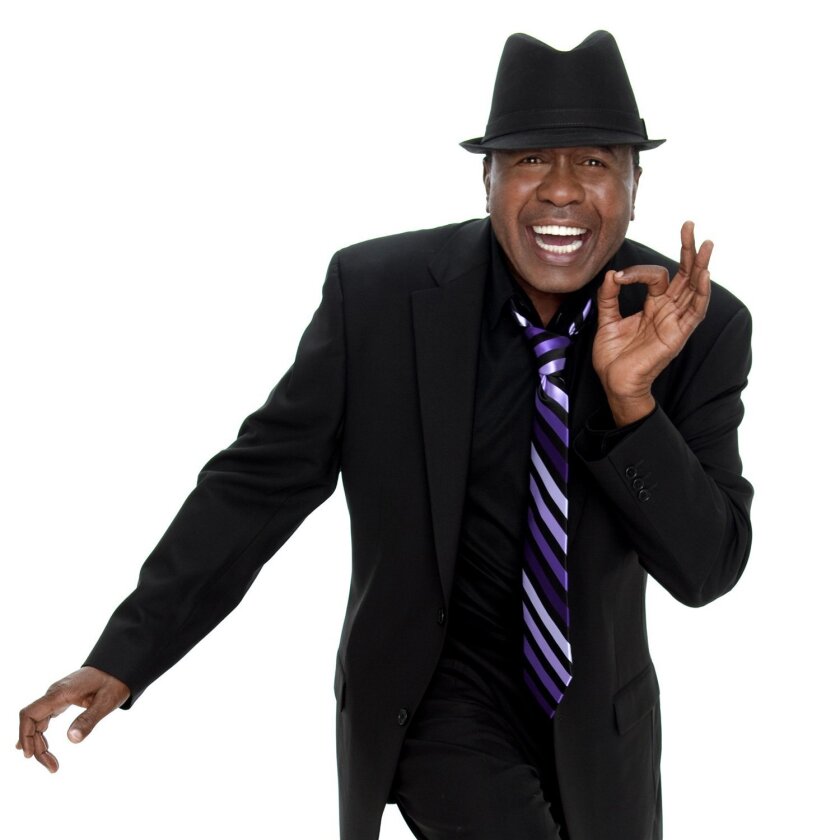 Ben Vereen, the legendary actor and song and dance man, will entertain supporters of the North Coast Repertory Theater during the Spotlight Gala 2015 on April 26.
He will come to the gala immediately after being the impresario of the second Ben Vereen Awards at the Balboa Theater. The awards, in partnership with Broadway San Diego, and with support from San Diego Credit Union, elect the top two musical theater stars from local high schools, awards them $10,000 each and sends them on to compete in New York City for a chance on Broadway.
This year the scope of the competition will be enlarged, to expose more local high school students to the arts.
Vereen's career, which began in the late '60s, shot skyward during his run in the Broadway musical "Pippin," which brought him a Tony Award as Best Actor in a Musical and the Drama Desk Award for Outstanding Performance in 1973. He also had a key role in the award-winning movie "All That Jazz."
He stormed onto television as Chicken George in "Roots" in the '70s, and has been active ever since. His last listed TV appearance on IMDB.com is an episode of TV Land's "Hot in Cleveland" comedy series, alongside nonagenarian actress Betty White.
Q: When you got to the High School of the Performing Arts in New York, were you already a singer or a dancer?
A. I liked singing. I liked dancing. I loved doing it. I was immersed in it. I wasn't looking at is as a career, I just loved the fact of doing it. I wasn't thinking about Broadway. I wasn't thinking of the movies. It was about enjoying the moment at the time as a child. It was loving the performing.
Q. Do you remember some of the experiences that you had there that gave you a clearer idea of what direction you would take?
A. I was a modern dance major. They taught me the classics — in modern dance, ballet, and character. And Dr. Woods (David Woods, a protégé of Martha Graham) taught us acting, because every dance has a story that you dance to.
Q. Did you have a mentor during your early career?
A. Many. James Earl Jones, Sammy Davis, Jr., Marlon Brando, Bob Fosse, Tom O'Horgan, Shirley MacLaine, Liza Minnelli …
Q. These are people that you have worked with. Were you mentoring and learning from each other?
A. That's exactly what happens.
Q. Does your career have a most significant event?
A. Well, I know that people like to reference things, and probably some would say Chicken George in "Roots," Leading Player in "Pippin" or Judas in "Jesus Christ Superstar," but … now I like to stay in the present. I'm present here now in San Diego working with the Ben Vereen Awards.
Q. Tell me about the importance of the Ben Vereen Awards to you.
A. I have started an initiative for kids in the inner-city schools called "Wellness Through the Arts" and it is part of the BVA because my philosophy is that art is a form of life. The self is an art form and what has been done was to separate ourselves from our art. And I want to bring it closer together. I'm finding kids troubled with diabetes, obesity, bullying and low-self-esteem. They have a story.
I get them to tell their story by writing a two-page essay or a two-minute video.
Q. What will happen with these essays and videos?
A. We will pick five of those essays this year. Five of them will win $500 apiece toward their schooling. Thirty-five kids have submitted the first year. We have given them a title: "My Best Day (how I overcame)." We have a wonderful video by a young girl about obesity that will bring a tear to your eye.
The winners will come to the Ben Vereen Awards. They'll rub elbows with kids that are in the arts, who will be performing and who want to go on. And you never know, one of those kids could be like me — ot knowing what the performing arts could do for my life. (Somebody said "You, kid from the streets") and it changed my entire life.
Some of the kids we will reach won't know anything about the arts, but through their stories they'll express their inner conversations.
You get kids talking about bullying; having real conversations about dealing with diabetes. You get them talking about obesity, and it's not an ogre any longer. It's not the ... elephant in the room because they are talking about it.
So our job as facilitators, as way-showers, is to give back, and this is the way to give back. And I'm glad that Broadway San Diego is allowing me to do that.
Q. Will this be a continuing program?
A. I spoke to your mayor and he's excited about the Ben Vereen Initiative, "Wellness Through the Arts." So every chance I get I will speak at schools. Broadway San Diego is making it possible to reach out to the schools.
And also the San Diego Credit Union is backing it. It's wonderful, isn't it, that these corporations are coming aboard and saying, "Yes, It's about our children, about making a better world and giving them the tools to do it."
I looked out over the playing field and I saw that kids are left out because arts have been cut out of a lot of schools, which is foolish to me because without the arts you have no culture. Our culture is our civilization. So why would you cut away the culture by cutting away the arts?
From the beginning of time man has always expressed himself through art forms and left those messages here for us to learn of their being here.
The program will give me a chance to speak to high school kids about their possibilities if they speak to their heart's passion. It could be singing, dancing, acting, medicine, engineering, and on and on and on … it's all an art form.
The "Wellness Through the Arts," essays and videos can be taken around to the schools. And we could put more thoughts into plays or a 10-minute musical and film it and show it around the other schools and so they can begin to have conversations.
And if you come through the performing arts, you have an opportunity to express it better.
Q. You came to North Coast Repertory Theatre to teach a Master Class to students in the Theatre School last January. What did you think of the kids you met there?
A. I liked working with them. I think they were very courageous to take the Master Class with me, and they seemed hungry to learn, and to lay themselves open.
Q. Any last words for us?
A. Please support the arts. For the arts is who they are, because life itself is an art form, and the art for which they are seeking is seeking them.
For information contact www.benvereenawards.com. Visit North Coast Repertory Theater at www.northcoastrep.org.
---
Get the Del Mar Times in your inbox
Top stories from Carmel Valley, Del Mar and Solana Beach every Friday.
You may occasionally receive promotional content from the Del Mar Times.