Solana Beach actress to co-star in 'Rasheeda Speaking'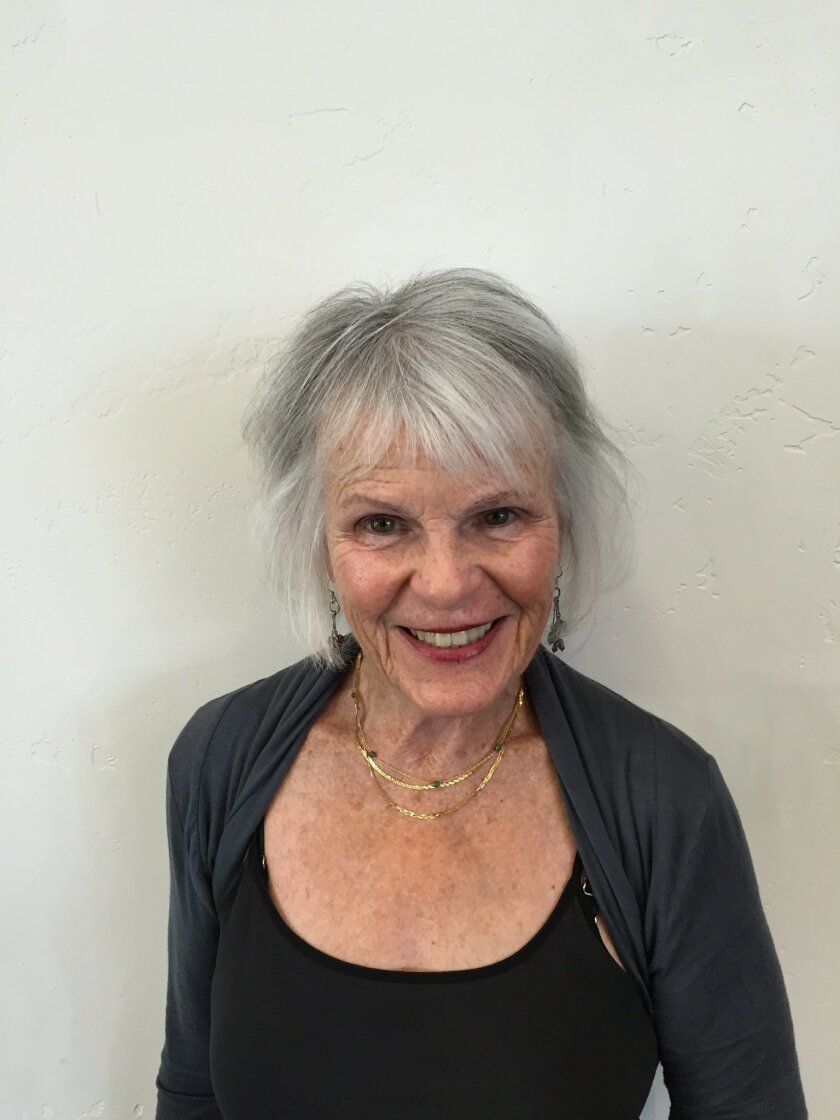 Longtime local actress June Gottleib is returning to the stage.
Gottleib is co-starring in Vantage Theatre's production of "Rasheeda Speaking" Feb. 19 through March 6 at La Jolla Commons Theatre.
"I've been hesitant, at this point in my life, to take on too much theater, because it is time-consuming and I've got so many interests in life right now," 78-year-old Gottleib said with a smile. "But this is an interesting play."
Set in the reception area of a Chicago medical clinic, Joel Drake Johnson's off-Broadway play raises questions about the prevalence of racism.
The roughly 90-minute play centers on friendly co-workers Ileen and Jaclyn. Tension escalates, however, when their employer, Dr. Williams, promotes Ileen and instructs her to document Jaclyn's work habits.
Gottleib plays Rose Saunders, a new patient of Williams, who unwittingly ignites the racial tension in the office.
"This character is such fun to play," Gottleib said. "She's sweet, charming, means well, but underneath all that, something else is simmering."
Rose is the latest character Gottleib has tackled in her second career as an actress.
Gottleib became an artist by chance, after she and her late husband relocated to San Diego from Michigan in 1990. Gottleib, who holds a bachelor's degree in psychology and a master's in social work from the University of Michigan, previously worked as a psychotherapist for more than 25 years.
"I just did it on a whim," said Gottleib, who decided to try acting after seeing an ad in a local paper. "I often tell people, especially as you age, to open up to something that's different or new because you never know what you're capable of doing."
Gottleib started acting in her mid 50s, appearing in about a dozen commercials in the early 1990s. Starting as an extra, she then went on to land small roles in films that shot in San Diego, including one with Anthony Perkins and Rosanna Arquette with a scene in Seaport Village. Another film, starring Richard Gere, had scenes at the Salk Institute for Biological Studies.
"It was kind of fun," Gottleib said. "I actually made some very nice films."
Gottleib finally turned to theater, auditioning for two plays at once. She landed both roles but decided to make her theater debut in "The Convertible Girl" at Lamplighter's Community Theatre in La Mesa.
"I learned a lot while I was on stage," said Gottleib, who has two children and three grandchildren. "There's nothing more challenging, I think, than theater. They don't stop and start the cameras. Whatever happens, happens on stage. That was exciting for me."
With a growing love of theater, Gottleib began taking acting lessons. She has since worked with a number of local organizations, including New Village Arts Theatre in Carlsbad.
Gottleib has also written two plays, which Playwrights Project produced for the stage. More recently, she has performed slam poetry at La Paloma Theater in Encinitas.
"I really reinvented myself when I came here," Gottleib said in reflection. "If I hadn't moved here, I don't think I would have done that. The opportunity just fell into my hands."
"Rasheeda Speaking" open Feb. 19 and runs through March 6 at La Jolla Commons Theatre, located at 1216 Cave St. in La Jolla. A panel with the actors, health care workers, human resource professionals and others will take place after each production.
General admission is $20. VIP tickets cost $30.
For more information or to purchase tickets, visit www.vantagetheatre.com.
---
Get the Del Mar Times in your inbox
Top stories from Carmel Valley, Del Mar and Solana Beach every Friday for free.
You may occasionally receive promotional content from the Del Mar Times.