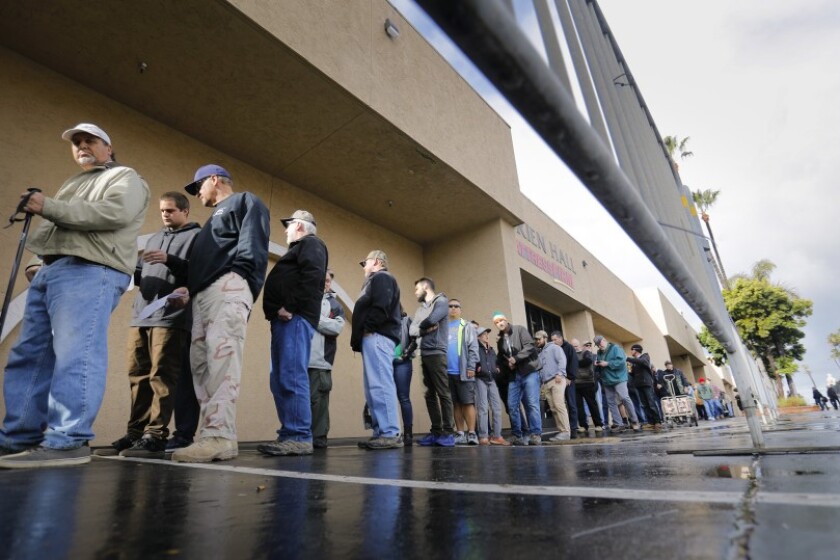 Activists ask governor-appointed fair board to look at 'ghost gun' sales
The Canyon Crest Academy Debate Team had a successful tournament at the 34th Stanford University Invitational.

Society for Science & the Public recently announced the top 300 scholars in the Regeneron Science Talent Search 2020, the nation's oldest and most prestigious science and math competition for high school seniors.

Solana Beach's Debra Schade, vice president of the Solana Beach School District board, has recently expanded her role in education leadership as a newly appointed director on the California School Boards Association (CSBA) Board of Directors.

The Del Mar Thoroughbred Club's 2020 budget was approved by the 22nd District Agricultural Association's board of directors on Feb. 11, as club officials hope their continued commitment to improve horse racing safety assuage public outcries about horse fatalities.

Encinitas Mayor Catherine Blakespear joined several other elected leaders for a panel discussion on efforts to promote biking and other alternative modes of transportation during a three-day Regional Bike Summit hosted by the San Diego County Bike Coalition Feb. 6-8.

The Del Mar City Council honored retiring City Manager Scott Huth, who served his last meeting on Feb. 3, in front of an audience that included Huth's family and former council members who were part of the decision to hire him.

The Del Mar City Council updated the city's municipal code for underground utility districts as part of the city's ongoing undergrounding efforts.