'Lemonade Stand Cookbook' stirs up creativity, fun
Just in time for summer, author Kathy Strahs has released "The Lemonade Stand Cookbook." The book includes crowd-pleasing, kid-tested recipes, crafts and how-tos for a successful sidewalk sale, including twists on classic lemonade with mango and cranberry, Polka Dot Blondies, Lemony Lemon Cupcakes and Chocolate-dipped Marshmallow Pops.
A book release event will be held at Mint Studio in Pacific Highlands Ranch in Carmel Valley on Sunday, June 11 from 11 a.m. to 1 p.m. Kids are welcome to drop by and participate in crafts, taste recipes from the book and get their books signed by Strahs.
Twenty percent of the event proceeds will be donated to the Del Mar Schools Education Foundation.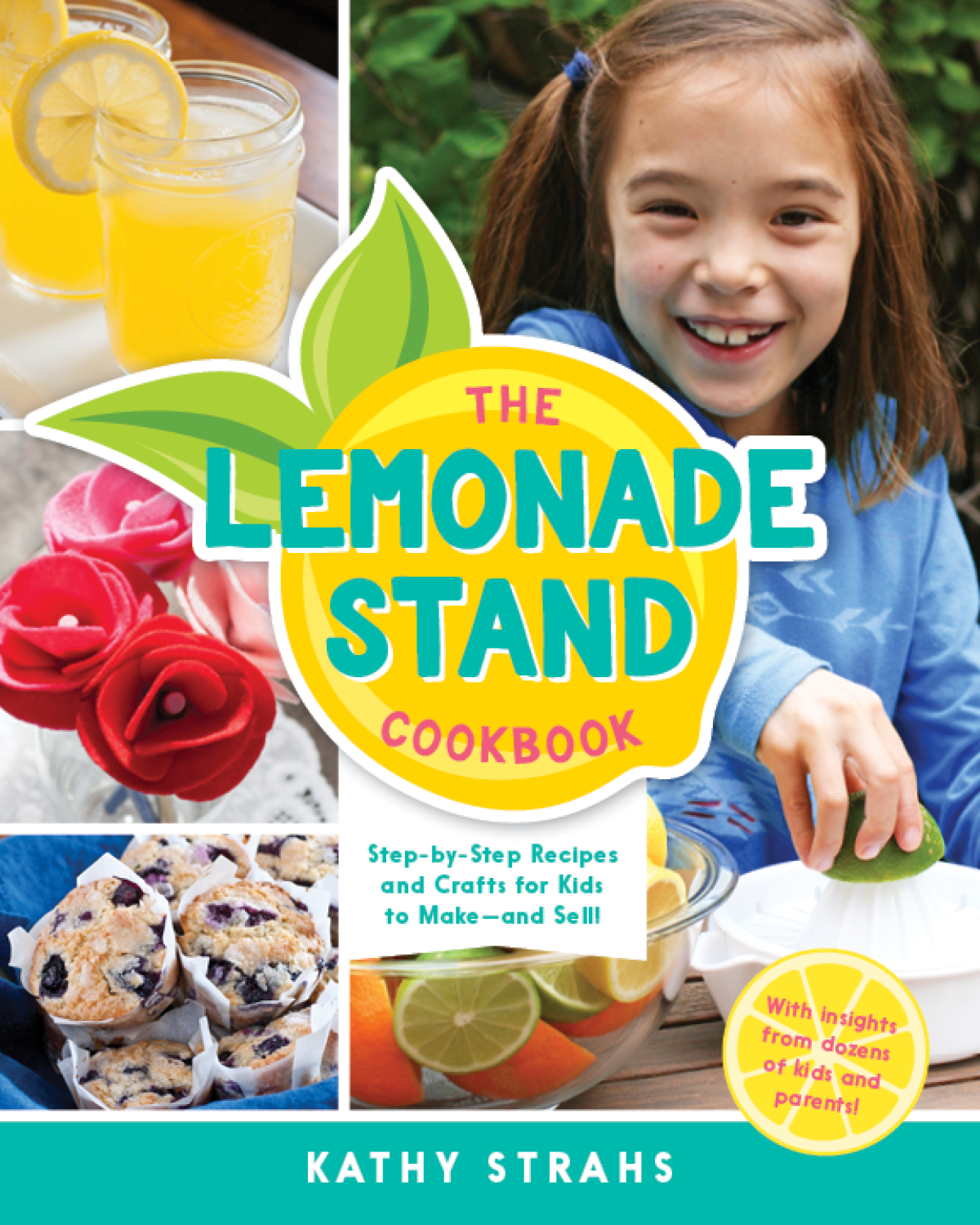 Strahs, a food writer and mother of two, is a former Carmel Valley resident. Three years ago the family re-located to Silicon Valley but, thanks to Facebook, Strahs has been able to keep close tabs on Carmel Valley — she still counts the moms she met in her now 9-year-old daughter's baby playgroup as her closest friends.
In 2013 Strahs published her first cookbook, "The Ultimate Panini Press Cookbook", introducing people to over 200 recipes for one of the most commonly received wedding presents. The book went on to sell nearly 20,000 copies and Strahs decided to start her own food-focused publishing company Burnt Cheese Press in 2015. Her second book, "The 8x8 Cookbook," is a book that helps adults tackle the challenge of weekday meals — all of the recipes are made in an 8x8 baking dish.
The idea for the book came from Strahs always finding family recipes that were written for large casserole dishes that weren't the right size for her family: "I'd always have to cut down the recipe or store the extras in my freezer, which wasn't that big!" The 8x8 dish was the perfect size for her family of four and she thinks the square just looks cute on a table.
The book is filled with 64 square meals such as baked tortellini alfredo, pan roasted pork chops, Detroit-style deep dish pizza, tamale pie, Greek yogurt and honey cornbread, overnight apple cinnamon rolls and croissant bread pudding with espresso butterscotch sauce.
Inspiration for "The Lemonade Stand Cookbook" came knocking at her door last summer in the form of her 6-year-old neighbor, rounding up a crew of kids to man a lemonade stand. Strahs watched as a group of six boys and girls, the oldest being 12 years old, prepared lemonade and muffins and worked tirelessly for four hours.
She loved that it was four hours off of their television, computer and phone screens and that at the end of the day each young entrepreneur came home with a hard-earned $12.
"I thought this is incredible, that a group of kids collaborated and got creative," Strahs said.
The kids have gathered together subsequently and raised money for causes with their stands.
"I thought, as a mom, a cookbook author and an MBA, I can help these guys. Here's an opportunity to do cooking and crafting from scratch and use it for good," Strahs said.
There are multiple variations of lemonade in the book as well as how-tos for cold-brew ice tea, watermelon agua fresca, smoothies and hot cocoa for cold-weather sales.
Sweet treats include cereal treats, cookies, Blueberry Lemon Muffins and Mini Jam Hand Pies. She has also included recipes for no-bake trail mix bars and Owen's Cheddar Chompers, named for a 7-year-old taster, which are an "addicting" home-made version of Cheeze-It crackers.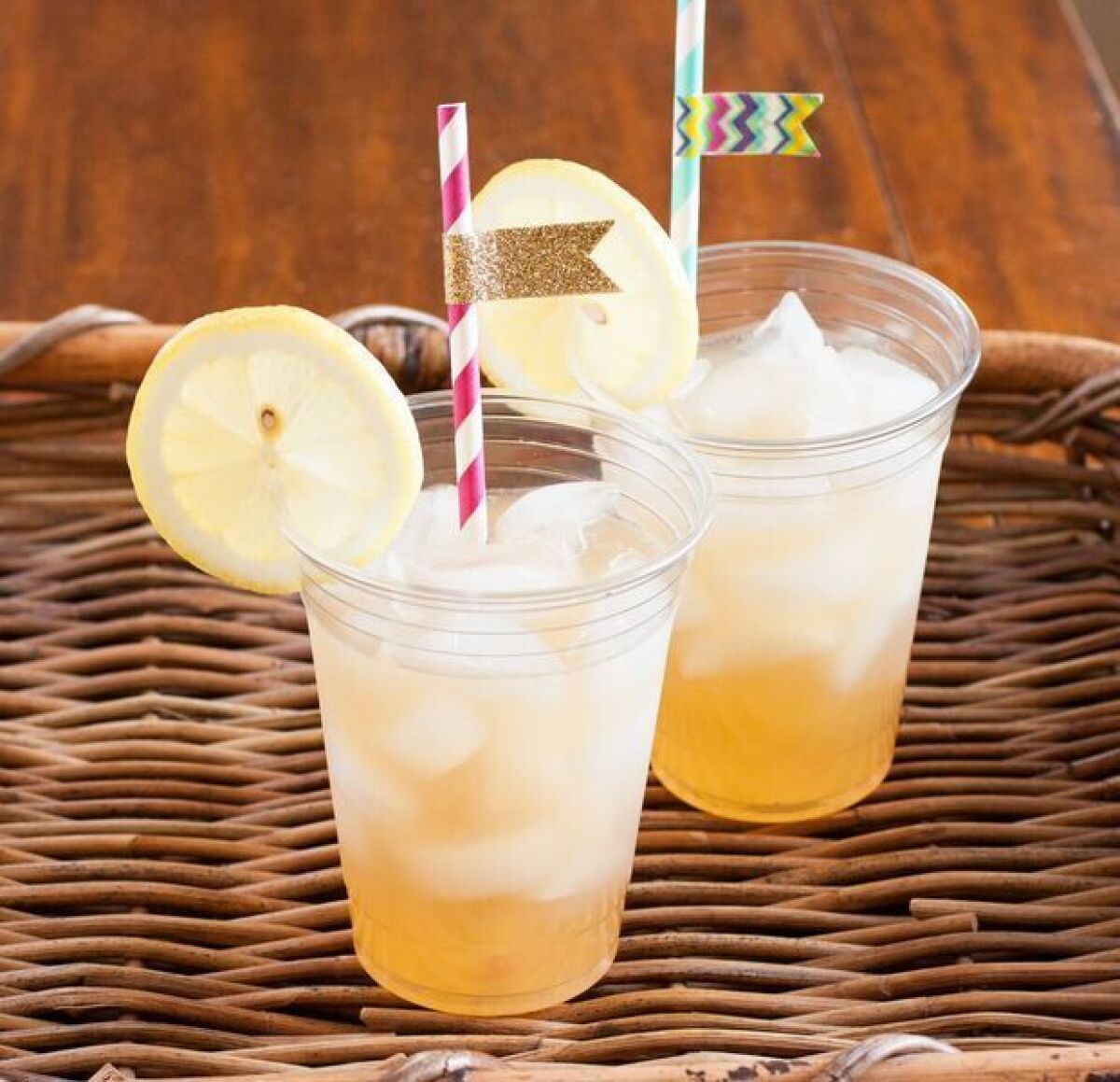 Every recipe and craft is step-by-step illustrated so it's easy for kids to understand.
For the crafts included in the book, Strahs said she avoided getting too "Pinteresty" and was conscious to pick crafts that are very simple for kids to do. Colorful fun washi tape is used to decorate cups, make straw flags.
Some crafts have the potential to be sold at the stand, including Friendship Bracelets and Haley's Felt Flower Pencils, a craft she learned from her daughter.
Strahs also offers kids guidance on pricing and essentials for a successful sale. She also talks about safety and included a section titled "Helping Others One Glass at a Time," which offers tips for charity sales.
The colorful book is filled with photos of real stands at work and kids making and taste-testing the recipes, as well as lots of funny, silly quotes and tips from the mouths of babes.
"It's fun above all else," Strahs said.
The book is available on amazon.com, BN.com and burntcheesepress.com. Mint Studio is located in the Village at Pacific Highlands Ranch, 5965 Village Way suite E105, San Diego, 92130.
---
Get the Del Mar Times in your inbox
Top stories from Carmel Valley, Del Mar and Solana Beach every Friday for free.
You may occasionally receive promotional content from the Del Mar Times.