Solana Beach School Board Clerk looks ahead to new service opportunities
Solana Beach School District board member Holly Lewry will not seek re-election after serving her four-year term on the board.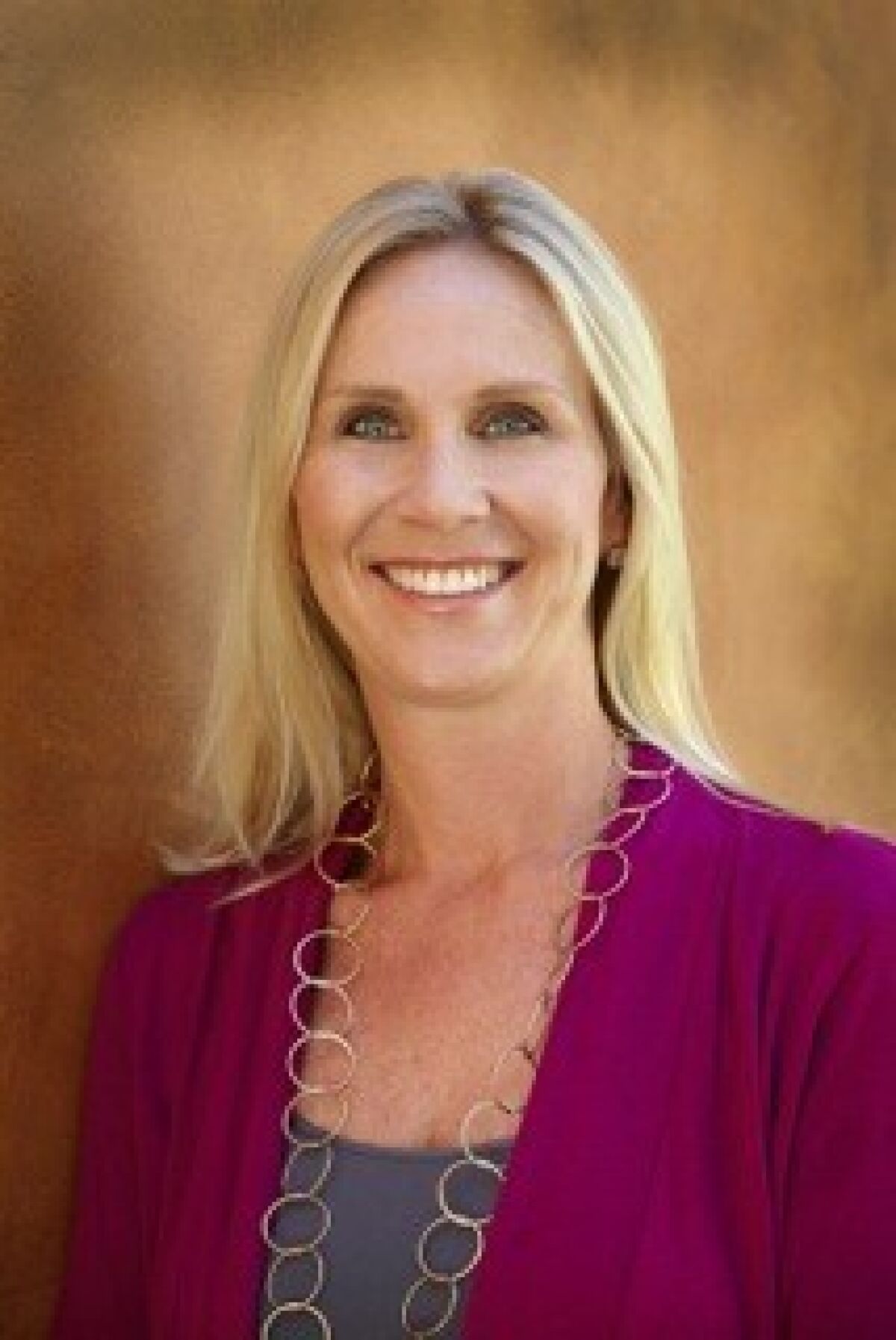 "I decided not to run for re-election for the board of trustees as I will be pursuing service opportunities that I have been involved in but not able to fully contribute to such as Torrey Pines High School Foundation, Young Life, my church and other philanthropy organizations," Lewry said. "I also give high priority to the business I own with my husband and my favorite job of being a mom."
Lewry owns the IT executive search firm TGR Partners and has three daughters who all attended Solana Beach School District schools before going on to Torrey Pines High. Prior to serving on the board, Lewry was Skyline School's site president for the Solana Beach Foundation for Learning and a founding member of the Solana Beach Fund, a fund that supports local organizations that assist Solana Beach community outreach programs.
In leaving the board, Lewry said that she is excited and hopeful for the future of the Solana Beach School District.
"I am proud of being involved with the passing of Prop JJ for the modernizing and building of new schools in the district, the hiring of the new superintendent that will continue to take the leadership of the district to the next level, and keeping a focus of overall fiscal responsibility," Lewry said. "Our district strives to be a role model in whole child education as shown in our last board workshop regarding the important area of Social Emotional Learning."
Although not on the board, Lewry said she plans to continue being an active member of the Solana Beach community.
"I will miss working with the other board members, staff, teachers, parents and the community. They are all so dedicated to exceptional education for our students," Lewry said.
Four candidates will vie for the three available SBSD seats up for election this November, including incumbents Debra Schade and Vicki King, Gaylin Allbaugh and Julie Westcott O'Dell.
---
Get the Del Mar Times in your inbox
Top stories from Carmel Valley, Del Mar and Solana Beach every Friday for free.
You may occasionally receive promotional content from the Del Mar Times.