Spring sports on track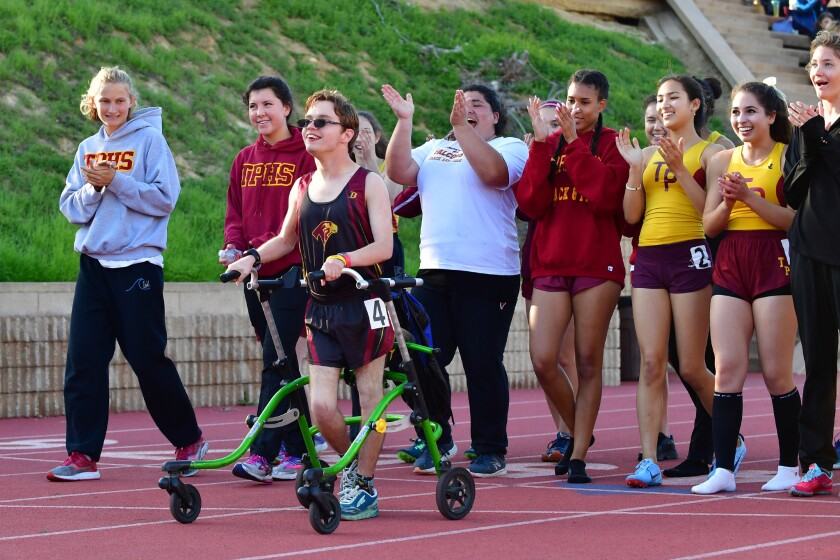 Torrey Pines High School student Riley Pathman has been competing on the Falcon track and field team in the 100 meters for the last five years.
Riley, who has cerebral palsy, uses a reverse walker for walking and running. According to Head Coach Charlenne Falcis Stevens, he comes out to the track one to two days a week for speed training and competes at all home and away meets.
Along with his dad Jim, Riley also races marathons and triathlons as Team Pathman.
Riley's twin brother Shane, who also has cerebral palsy, competed for Torrey Pines in shot put until he graduated last year.
"We always try to accommodate our challenged athletes and CIF has been incorporating para-athletes in the CIF San Diego section and also at the state level," said Falcis Stevens.
Riley is set to graduate this year.
"He's been an inspiration to the team," said Falcis Stevens.
---