Local former soccer pro inducted into Ukrainian Sports Hall of Fame
When former professional soccer player Nik Owcharuk found out he was really getting inducted into the Ukrainian Sports Hall of Fame, he decided he was going to enjoy it. The endlessly energetic and colorful Carmel Valley resident had a trick up his sleeve for the induction ceremony at the Ukrainian Sports Museum and Hall of Fame in Whippany, New Jersey on Sept. 16 or, more accurately, in his hand.
After his name was called, he cued his phone to play the song "Hall of Fame" by The Script as his personal walk-up music to the stage, prompting laughter and cheers from the crowd.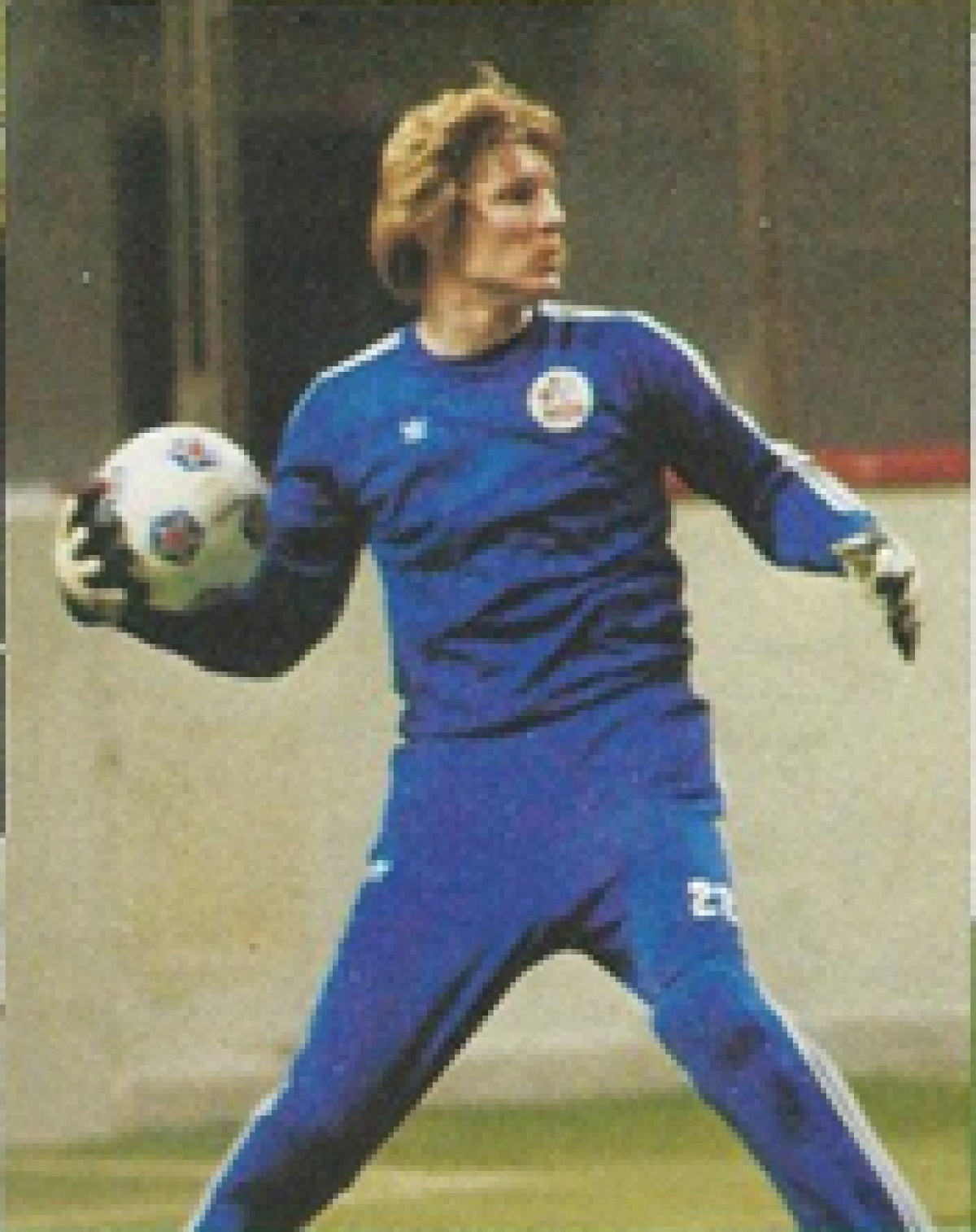 Owcharuk, 62, had a 10-year career as a professional soccer goalkeeper in the late 1970s and early 1980s, playing in the American Soccer League, Major Indoor Soccer League and North American Soccer League. He played for the Minnesota Kicks, San Diego Sockers, Tulsa Roughnecks, Phoenix Inferno and the Rochester Flash. He also played internationally in seven different countries, including Brazil, Israel and England.
When Owcharuk was notified in August that he was going into the Ukrainian Hall of Fame, he couldn't quite believe it as last year's inaugural class included athletes such as Wayne Gretzky, Olympic figure skating champion Oksana Baiul and boxers Vitali and Wladimir Klitschko.
"I thought someone was catfishing me, I didn't take it seriously," Owcharuk said. "It was so humbling, looking at the other names. I asked, 'Are you sure you have the right guy?'"
Owcharuk was among the Hall of Fame's second class of inductees, which included Olympians, professional athletes, amateur athletes and teams such as the 1959-64 Philadelphia Ukrainian National Soccer Team and "builders" like Eugene Melnyk, owner of the NHL's Ottawa Senators.
Another noted inductee this year was boxer Chuck Wepner, known as the "Real Rocky" who fought Muhammad Ali in the 1975 title fight. After wrangling his own walk-up music, Owcharuk stood up and played the "Rocky" theme when Wepner's name was called. Wepner beamed and his wife gave him the thumbs up — Owcharuk may or may not have earned a gig as next year's induction ceremony DJ.
Owcharuk is a longtime resident of Carmel Valley, having lived in the community since 1991. Around the Bay Club Carmel Valley, where he works out every morning, he is known simply as "Coach," In his close-knit neighborhood, he is called the "Mayor" – neighbors even gave him a makeshift proclamation at one of their monthly block parties.
To the kids at his San Diego Goalkeeper Academy, where he shares his love for soccer with a younger generation, he's "Coach Nik." He no longer plays recreationally in adult soccer leagues as he doesn't want to jeopardize his work as a goalkeeper trainer for local leagues such as Borussia Del Mar and Scripps Soccer Club.
"I can't get hurt because then I can't demonstrate anymore to the kids. I don't tell them how to do it, I show them how to do it," Owcharuk said. "The kids keep me young. The kids keep me going, it doesn't seem like a job."
Jokingly he added: "Maybe they will pay more attention to me now, now that I'm a Hall of Famer."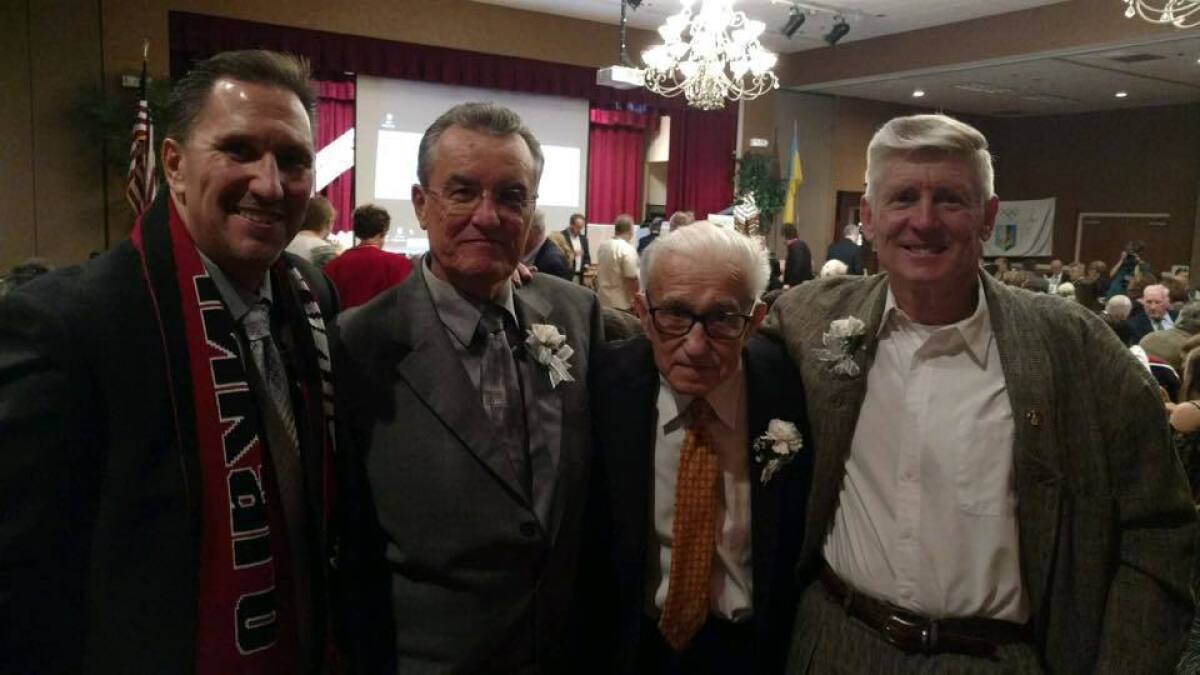 Owcharuk was born and raised in Chicago, the son of two Ukrainian immigrants. An athlete all his life, he said he drove his parents crazy playing multiple sports, such as baseball, soccer, hockey and basketball. On Saturdays, he went to Ukrainian school, which is where he picked up the sport of soccer.
He was the captain of his high school soccer team and in his senior year he was actually the leading scorer.
"I had no idea I was a goalkeeper, I played forward," Owcharuk said.
He ended up going to Western Illinois University on a baseball scholarship but walked onto the soccer team and became the starting goalkeeper. He credits his time fielding balls on the baseball diamond to developing his talents as a goalkeeper, as well as his time spent playing with the men in Chicago's Metropolitan Soccer League — furthering his knowledge of the game through immigrants from Ukraine, Croatia and Poland.
While Owcharuk was accepted to law school, he never went after trying out for the NASL Minnesota Kicks and making the 1976 squad.
In his 10-year professional career, he said his best season was his All Star year with the Tulsa Roughnecks, but his favorite playing experience was with the San Diego Sockers in 1978.
"I loved that team. We were a really, really good team," Owcharuk said, noting he got a chance to play with Sockers legends such as Juli Veee, Brian Quinn, Steve Zungul, Cha Cha Namdar and Branko Šegota.
Once landing in San Diego, he never wanted to leave and he made it his permanent home city.
For the Sept. 16 Hall of Fame induction, Owcharuk wanted to bring a bit of his California style to New Jersey. He wore a suit he had made for him in 1989, paired with ostrich skin cowboy boots. While he no longer has the long hair and mustache of his playing days, at 62 years old he is 10 pounds trimmer than his playing weight.
Owcharuk said he was like "a kid in a candy store" at the ceremony, being in the room with so many athletes he admired.
"I wasn't even the best goalkeeper in the room," Owcharuk said, noting he was among four generations of goalkeepers who all grew up a block apart on Chicago Avenue in Chicago's Ukrainian Village. Fellow keepers Yaro Dachniwsky, Orest Banach, Olympian Mykola Kasian and the late Billy Mishalow were inducted into the Hall of Fame alongside him.
When he rose to give his speech, he left his notes at the table at the encouragement of his old coach Banach. Banach told him to speak like he always played — from the hip, from the heart and with great passion.
Owcharuk gave his speech partly in English and Ukrainian, he said he had wanted to be "perfect" but lost it when talking about his father. He said his father had been disappointed he never became an attorney but he thinks he would've been proud of what he has done with his life.
"It was a great honor, more than I ever thought," Owcharuk said. "Best day ever."
---
Get the Del Mar Times in your inbox
Top stories from Carmel Valley, Del Mar and Solana Beach every Friday for free.
You may occasionally receive promotional content from the Del Mar Times.