Smiles for miles: Fifth-annual Carmel Valley 5K hits the streets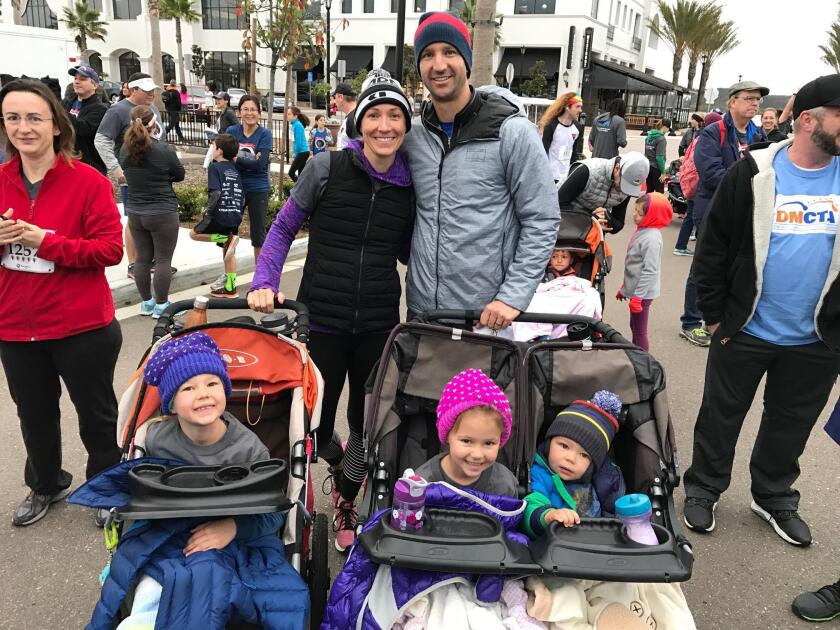 The Pardee Homes Carmel Valley 5K just beat the rain on Sunday, Jan. 22 and the community came together for a fun run in Pacific Highlands Ranch supporting local schools and nonprofits. The winner of the race was 23-year-old Baxter Arguinchona, who finished the 3.1-mile course in 16.22. In second place was 26-year-old Rohit Sharma in 16.28, followed by 47-year-old Frederic Tete in 16.34. Jennifer Santa Maria, 38, was the top female finisher and fifth overall in 17.36.
After earning their medals with miles, participants enjoyed a post-race celebration at the Village at Pacific Highlands Ranch.
---