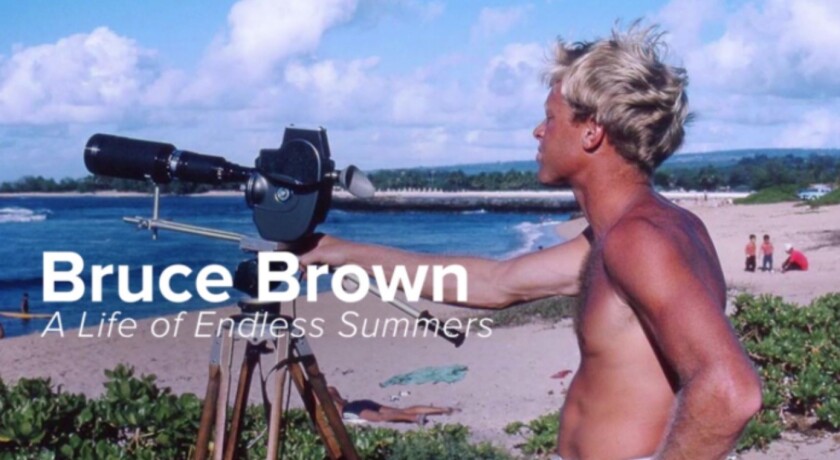 Del Mar Plaza, in partnership with the creators of The Boardroom International Surfboard Show, have teamed up to offer an exclusive first look at some of the highlights of this year's surfboard show at an event called The Boardroom Show Surf Party. The Del Mar Plaza event on May 3, 6:30-9:30 p.m., is free and open to the public. Guests will get a preview of A Life of Endless Summers, The Bruce Brown Project which is the exclusive retrospective on Bruce Brown's life told by one who knew him best and followed in his filmmaking footsteps, his son, Dana Brown. Dana is a very well-established director with several acclaimed documentary films to his IMDb profile.
Other highlights include: A surf photo slide-show from legendary Surfer Magazine photographer Don Balch; a preview of the new surf film "Spoons" from producers Wyatt Dailey and Justin Misch; and, a look at the intersection of music and surfing from Steve Sherman. A surf photo slide show from the archives of Larry "Flame" Moore to kick off the 2019 Follow the Light Grant Program will also be featured.
The event will also include music from Del Mar-based iconic surf band - Tower 7; beer specials and a specialty cocktail named "The Boardroom" will be served at Pacifica Restaurant. Taco Specials will be served by Pacifica Restaurant on the Ocean Terrace; and a surf art exhibition at Michael Seewald's Photographic Art Gallery featuring work by local surf and ocean artists Chris Fessenden and Franck Houdin.
For more information, visit delmarplaza.com/events/ and boardroomshow.com.
---