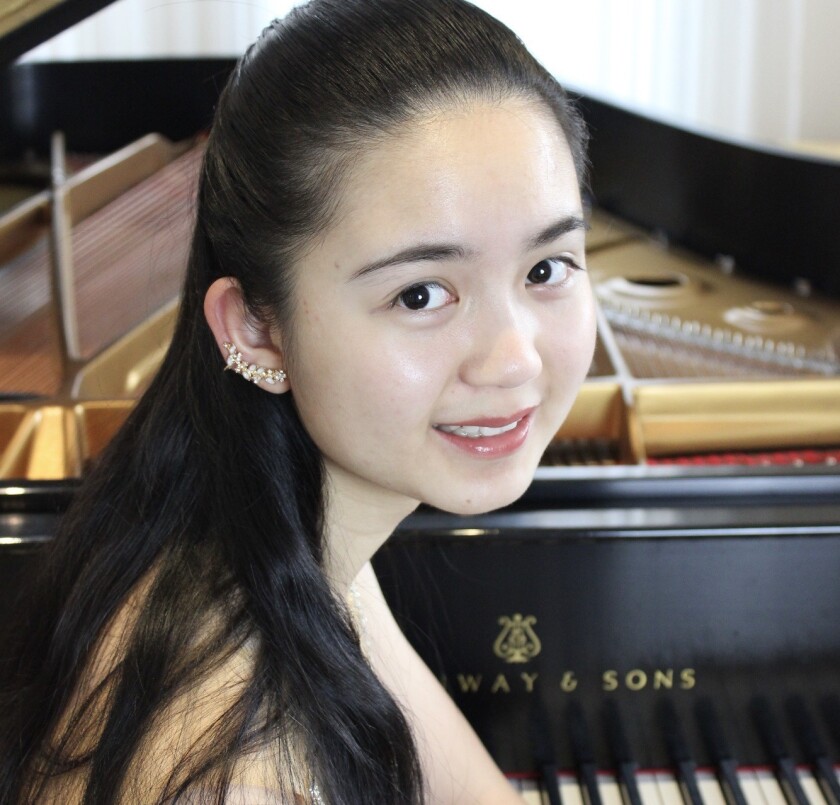 April's free family music program sponsored by the Friends of the Carmel Valley Library will be held on Wednesday, April 11 at 7 p.m. in the library's community room. It will feature 16-year-old pianist Anne Liu. She has been playing piano since age 4 and currently studies with Director Ethan Dong at Opus 119 Conservatory of Music.
Anne has won numerous regional, national and international music competitions. Most recently, Anne won first prize in the 14th Southern California Philharmonic Young Artist Competition in the Artiste age category and will perform with SCP in the spring of 2018. This year, she was awarded the Chet and June Schmidt Award and the first prize scholarship winner in the H.B. Goodlin Scholarship Competition (Senior Division).
She was also the first prize winner of the La Jolla Symphony Young Artists Competition in January, 2017, and will collaborate with the La Jolla Symphony Orchestra in the next season. She won the third prize and was a recipient of the Special Award for the most outstanding performance of a composition by a Russian composer in the 8th Bösendorfer and Yamaha USASU International Piano Competition. She will present a program of music by Bach, Haydn, Chopin, Liszt and Muczynski.
The library is located at 3919 Townsgate Drive in Carmel Valley. For more information, call (858) 552-1668.
---