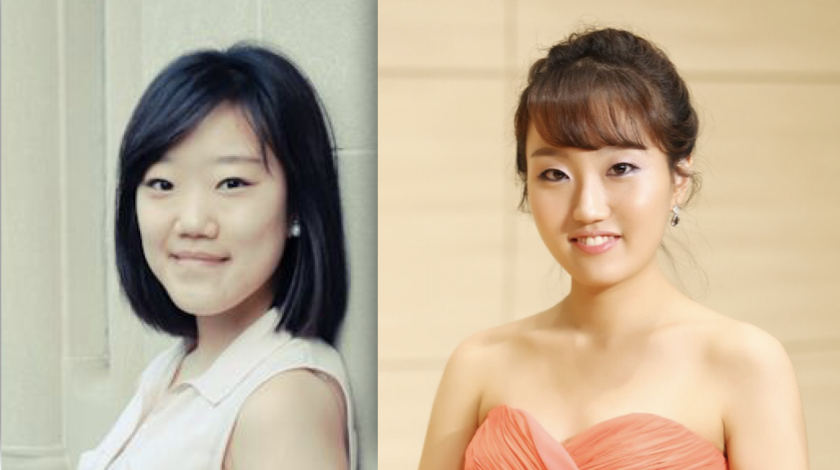 June's free family music program sponsored by the Friends of the Carmel Valley Library will be held on Wednesday, June 13 at 7 p.m. in the library's community room. It will feature HJM Piano Duo as part of the 2018 Piano Series. The program will include classical, romantic, and contemporary works by Mozart, Tchaikovsky, Rachmaninoff, Brahms and Buttall.
Heejung Ju and Joyce Moon have given many solo recitals, but both individuals are currently pursuing piano as collaborative and chamber pianists.
Ju was born in South Korea and was trained as a solo pianist at Yewon Seoul Arts High School and Ehwa Women's University. She received her MM in collaborative piano and will start her DMA in collaborative piano at USC Thornton School of Music this coming fall. She has performed with the Seoul National Symphony and is the winner of several competitions, and often collaborated with faculty from Ewha Women's University in Korea.
Moon was born in South Korea and immigrated to the U.S. when she was 4. She studied at Orange County High School of the Arts and went on to Oberlin Conservatory of Music to pursue her BM in solo piano. She then went on to pursue an MM in collaborative piano at USC Thornton School of Music. She is currently a staff pianist at the Orange County School of Arts in Santa Ana, and is working to broaden her skills through teaching and coaching.
The program will last 45 minutes. The library is located at 3919 Townsgate Drive in Carmel Valley. For more information, call (858) 552-1668.
---