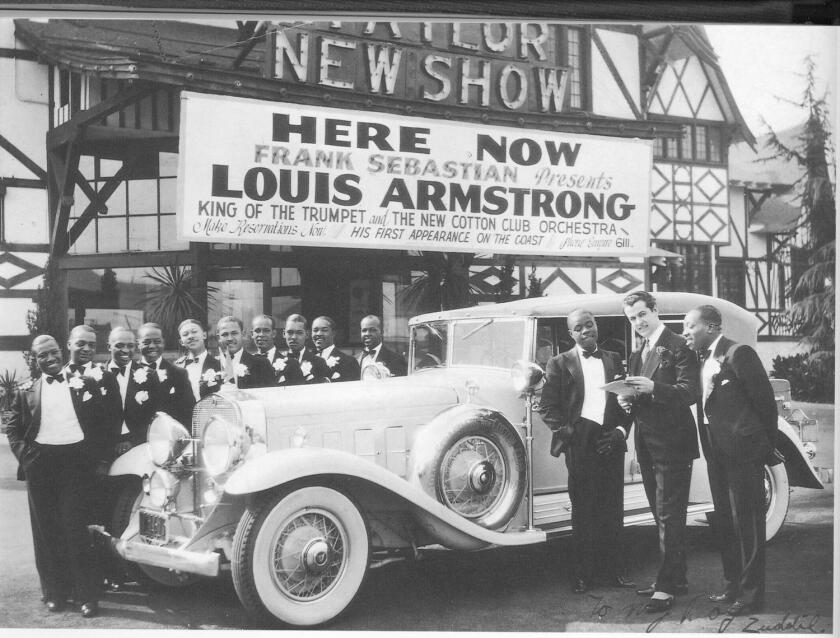 San Diego Jewish Film Festival launches 28th season
The San Diego Jewish Film Festival will be held Thursday, Feb. 8- Sunday, Feb. 18. The Film Festival will be presented by San Diego Center for Jewish Culture, which is located at the Lawrence Family Jewish Community Center, Jacobs Family Campus.
Films boast stars Daniel Radcliffe, Zac Posen, Elliot Gould, Bebe Neuwirth, Annie Potts, Jermaine Clement and singer Ingrid Michaelson. Genres include thriller, drama, biographical, historical and comedy. Directors, producers and actors will be participating in Q & As post-viewing throughout the festival.
The festival will be held at The Lot in La Jolla, Edwards Mira Mesa, Edwards San Marcos, David and Dorothea Garfield Theater at the LFJCC.
Village Church of Rancho Santa Fe to host Theology on Tap event
The Village Church at Rancho Santa Fe will be hosting its first annual Theology on Tap: A Faith & the Art of Work conference on Saturday, Jan. 27, 2018 from 4-7 p.m. It will be a gathering to learn from and be inspired by industry leaders on how to integrate faith in the workplace. The event will also be a unique time for business networking with draft beer, great food and appetizers.
A confirmed panel includes such leaders as Roger Martin (Senior VP and Chief IP Strategist of Qualcomm), Dr. Maria Zack (Professor, Department Chair and Special Assistant to the President at Point Loma Nazarene University), Roy Inzunza Jr. (Corporate Chaplain at Hoehn Motors), and several others.
"The Village Church's Faith and Work Initiative is organizing this event to bring together in one place people who are interested and eager to learn, to connect, to gain wisdom and insight from one another," says The Rev. Dr. Neal D. Presa, associate pastor at The Village Church and the initiative's staff coordinator.
Registration is required; limited slots for childcare are available for ages 2-11. Adults must be at least 21 years old. To register online: villagechurch.org/theology-on-tap or call (858) 756-2441.
The Village Community Presbyterian Church is located at 6225 Paseo Delicias, Rancho Santa Fe or online at villagechurch.org.
CV Library Senior Symposium to feature filmmaker
A Carmel Valley Library Senior Symposium will be held Monday, Jan. 8, from 1 p.m. - 3 p.m. The event features short films by local filmmaker Jared Jacobsen, a discussion, and refreshments. Jacobsen directed award-winning commercials, short films and documentaries. His films center on the San Diego/Mexico experience. The Carmel Valley Library is located at 3919 Townsgate Dr., San Diego, CA 92130. For more information, please call the Carmel Valley Library at (858) 552-1668.
Expert to speak on 'Nuts and Bolts of Starting a New Business'
"Nuts and Bolts of Starting a New Business." Find out everything you need to know about transforming your idea into a company presented by attorney Lawrence Bartlett. The event will be held at the Carmel Valley Library Wednesday, Jan. 10 from 6:30 p.m. - 7:30 p.m.
The Carmel Valley Library is located at 3919 Townsgate Dr., San Diego, 92130. For more information, please contact the Carmel Valley Branch Library at (858) 552-1668.
First Sunday Concert Series presents Zimbeat
The Friends of Encinitas Library will start out the 2018 First Sunday Concert series with a concert featuring Zimbeat on Sunday, Jan. 7 from 2-3 p.m. Zimbeat, a San Diego-based ensemble, recreates the dynamic music of Southern Africa. They perform dances and songs rooted in tribal and popular traditions of both South Africa and Zimbabwe with a unique contemporary sound. Zimbeat's hypnotic interlocking melodies, spirited African rhythms and dance moves combine for a highly entertaining and engaging Sunday at the library.
Free to the public. Seating is limited to chairs in room only. Encinitas Library Community Room, 540 Cornish Dr. Encinitas, CA 92024; (760) 753-7376; encinitaslibfriends.org.
Family-friendly concert: 'For the Young at Heart'
The Chamber Music Players of the North Coast Symphony Orchestra will present a family-friendly concert, "For the Young at Heart," featuring "Peter and the Wolf" by Sergei Prokofiev and "Morceau de Concert" for harp and strings by Camille Saint-Saëns with harp soloist, Stefan Wendel. The Players are directed by Daniel Swem. The concert will be at the Schulman Auditorium at the Carlsbad Dove Library on Sunday, Jan. 21, at 2:30 p.m. Admission is free, donations accepted. Funded, in part, by the City of Encinitas and the Mizel Family Foundation.
- Athenaeum Music & Arts Library will host an opening reception for "On the Money," an exhibition by San Diego native Wick Alexander; "Piñata/Drone/Bust" by Anna Stump; and "Booklyn in Brooklyn: Artist's Books from the Athenaeum Collection," 6:30 p.m., Friday, Jan. 12 at 1008 Wall St., La Jolla. The works will be on view Jan. 6-Feb. 10. (858) 454-5872. ljathenaeum.org
- 28th annual Athenaeum chamber concert series will present clarinetist Boris Allakhverdyan, pianist Anton Smirnoff and soprano Shoushik Barsoumian in one of the most famous, yet rarely heard live due to its difficulty, "The Shepherd on the Rock" (German: Der Hirt auf dem Felsen), D. 965, by Franz Schubert, 7:30 p.m. Monday, Jan. 8 at 1008 Wall St., La Jolla. Tickets: $40-$45. (858) 454-5872. ljathenaeum.org/chamber-concert-series
- SoundOn Music Festival opens with "Exotic Images from an Inner Journey," 7:30 p.m. Thursday, Jan. 4 at 1008 Wall St., La Jolla. Program includes Toshio Hosokawa's "Stunden-Blumen (Toki no Hana)," Anne LeBaron's "I am an American ... My Government Will Reward You," Juan Pablo Contreras' "Palimsesto," Roger Reynolds' "imagE/viola" and the world premiere of Adam Greene's "Absence." Tickets $25, with discounts. (858) 454-5872. ljathenaeum.org
- "Pirates Past Noon Kids" is a stage adaptation of Mary Pope Osborne's adventure books from the Magic Tree House series. In this production, Jack and Annie's treehouse takes them to an exotic island inhabited by pirates, where the two discover the power of friendship and the simple pleasures in everyday life. See it matinees and evenings, Jan. 5-21, at Casa del Prado Theatre, 1600 Village Place in Balboa Park, San Diego. Tickets: $12-$18. (619) 239-8355. juniortheatre.com
Comedian to perform new show at La Jolla Playhouse
Award-winning comedian and storyteller Mike Birbiglia will perform In The New One at the La Jolla Playhouse Jan. 9-14, 2018.
Birbiglia has performed in front of audiences worldwide, from the Sydney Opera House to Carnegie Hall. His most recent shows, My Girlfriend's Boyfriend and Thank God for Jokes, were both filmed for Netflix. Birbiglia has released four albums for Comedy Central Records, including My Secret Public Journal Live, which was named one of the "Best Comedy Albums of the Decade" by The Onion AV Club. Neil Genzlinger of The New York Times called Birbiglia's recent show Thank God for Jokes "the best night I've spent in a theatre in a very long time." In The New One the Birbigilia approaches an entirely new subject in a new way with the same heart and humor he is known for.
Visit lajollaplayhouse.org/mike-birbiglia
UC San Diego Osher Lifelong Learning Institute Open House
Discover the joys of continued learning and enrichment at a free Open House on Saturday, Jan. 6, 2018 at 9:30 a.m. at UC San Diego. Presented by the Osher Lifelong Learning Institute, this membership program for adults over the age of 50 offers daytime lectures, seminars, and guided discussions by the renowned UCSD faculty and community leaders. There are no prerequisites, exams or credit. – simply the joy of learning in a community of peers. Learn more about Osher and its winter program at UCSD at olli.ucsd.edu. RSVP at olli.ucsd.edu/openhouse or call 858-534-3409. Parking is free on Saturdays.
Maritime Museum seeks docents
The Maritime Museum of San Diego is seeking volunteer docents. Docents will engage with museum visitors, fielding their questions and sharing knowledge to enrich their experience. Training is carried out in a series of lectures, suggested readings and walking tours.
Why not join other aspiring docents aboard the Berkeley ferryboat for the series of lectures and ship tours beginning on Monday, Jan. 8, 2018. To obtain more information about the Docent Training Program contact training coordinator Jim Cassidy at 661-406-0605 or at jimdcass@aol.com. If you are unable to attend the Monday morning training classes, ask about the mentorship program whereby you work one-on-one with an experienced docent to build the necessary skill-set. Membership in the Maritime Museum is required to be a docent. Visit Sdmaritime.org
---