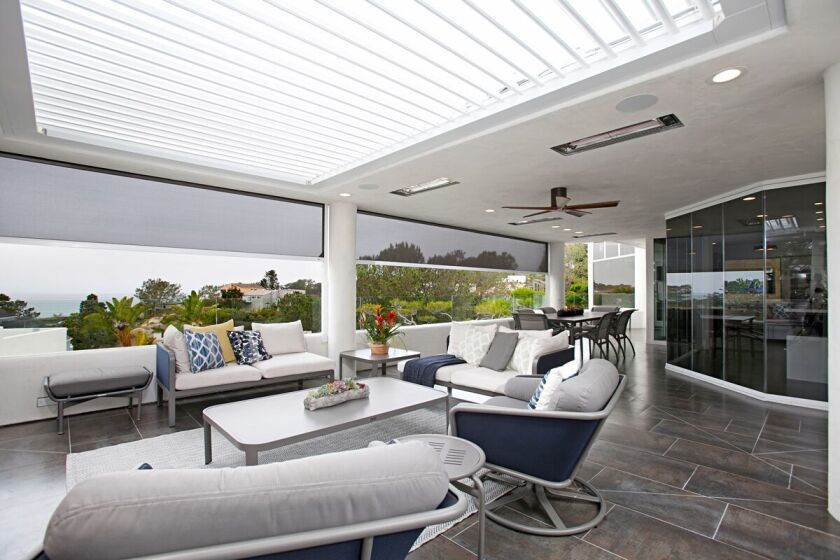 Jackson Design and Remodeling (JDR) announced recently that it has won a National Contractor of the Year (CotY) Award from the National Association of the Remodeling Industry (NARI) for a Del Mar addition.
The "Architectural Artistry" design expands indoor/outdoor living and captures the home's panoramic ocean views while respecting its original architectural integrity. JDR is one of only two California companies to win a national CotY award. This is the second major award win for the project, which also earned a Master Design Award.
"We're excited to win a national CotY award for this beautiful Del Mar home addition," said JDR President and CEO Todd Jackson. "There was no surrounding land to build an addition on and, as a coastal property, the amount of square footage that could be added to the home was limited. Our team arrived at an imaginative design solution with the relocation of the kitchen and an addition on the second level. The addition was meticulously designed to seem as if it was always intended as part of the home."
Each year, contractors from seven regions around the country vie for regional CotY awards, with winners advancing to the highly competitive national awards program. Industry leaders and peers regard CotY awards as among the most prestigious. Multiple JDR projects have been honored with CotY awards for 12 consecutive years.
For more information, visit www.JacksonDesignandRemodeling.com, call 858-348-5195 or follow Jackson Design on Pinterest, Houzz, Facebook, Instagram and Twitter.
---