Heyjojo Productions opens '13: The Musical' in Solana Beach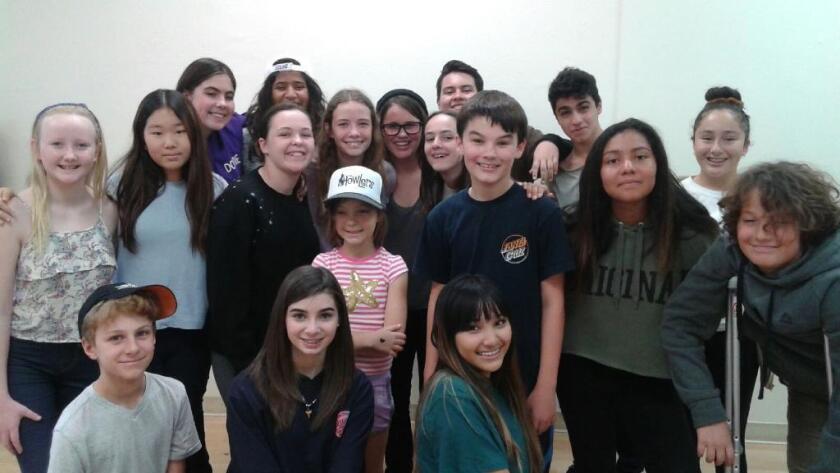 Heyjojo Productions presents "13: The Musical" in Solana Beach Feb. 1-2. There will be four performances of the hit teen musical "13" which opens Friday, Feb. 1 at Golo Boxing Gym.
"This is a unique space" says Director Jolene Bogard. "Gym owner Andrew Ferber and I are neighbors and I needed a smaller 'Black Box"-type space, so after taking a few of his boxing classes I looked around and thought this boxing studio would be perfect to host smaller shows."
"13: The Musical" tells the story of Evan Goldman who has recently moved to Indiana from New York and wants to leverage his Bar Mitzvah as a way to gain popularity in his middle school. This show features all actors in age appropriate roles, and even features a live band with high school students.
Tickets are only $10 for adults and $5 for students at the show. Shows are: Friday, Feb. 1 at 4:30 p.m. and 6:30 p.m. and Saturday, Feb. 2 at 2 p.m. and 6 p.m. Location is Golo Boxing at 742 Genevieve St., Suite E in Solana Beach. Visit www.heyjojoproductions.com
---