Carnivorous plants come to town in traveling Savage Gardens exhibit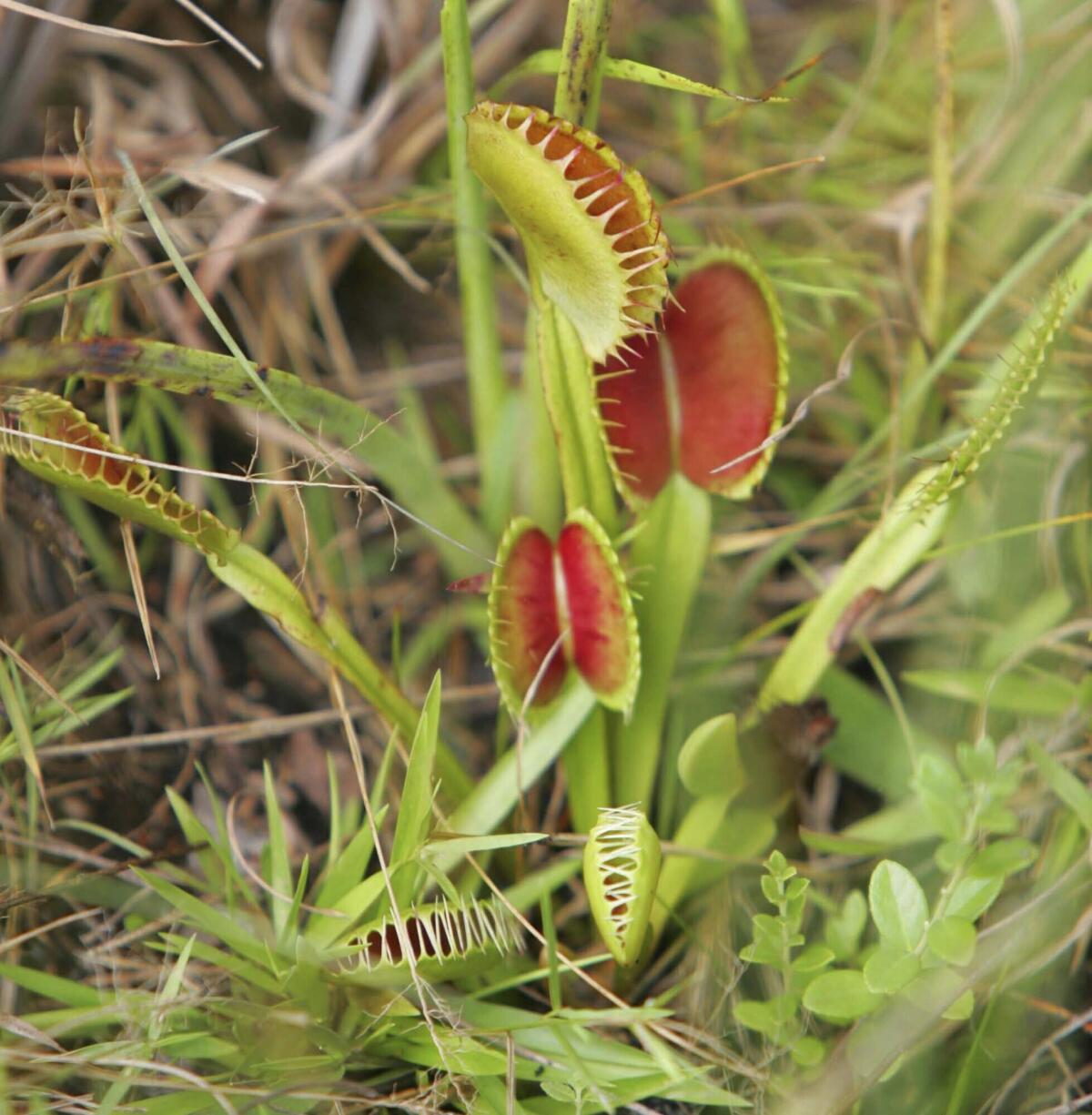 Carnivorous plants are some of the most misunderstood in the world
A Venus flytrap will be among a slew of meat-eating plants coming to the San Diego Botanic Garden in Encinitas as part of the traveling exhibition Savage Gardens "The Real and Imaginary World of Carnivorous Plants." The show opens July 1.
Along with hundreds of live carnivorous plants, there will be bigger-than-life re-creations of several species, so visitors to can learn about the plants up close from a bugs-eye perspective.
A moving 10-foot tall Venus flytrap made of aluminum and resin gives visitors an idea how a bug feels as it becomes the plant's meal.
"Humans are captivated by these plants and their killer instincts, which has gained them a reputation of being flesh-eating monsters, particularly in Hollywood movies," said Ari Novy, Ph.D., San Diego Botanic Garden president and CEO. "However, these relatively small plants, which are often less than 6 inches high, showcase traits of resilience and ingenuity."
Carnivorous plants are typically found in ecosystems where nitrogen, a necessary plant nutrient, is scarce or unavailable, like acidic bogs, Novy said.
Venus flytraps, native to the swampy bogs of North and South Carolina, eat bugs to supplement their nutrition, which comes mainly from converting the sun into energy through photosynthesis. Eating bugs helps the plant consume extra nutrients it typically cannot get from the soil in its native wetlands.
"Carnivorous plant species have evolved fast-acting traps, nectars, digestive enzymes, sticky secretions, scents, and colorful patterns to attract, trap and digest their prey. They also have symbiotic relationships with larger animals like mice, bats and frogs, who utilize some carnivorous species for shelter while providing the plant with nutrients from their waste," Novy said.
Visitors can see the plant's "traps," which look like green clam shells with two hinged succulent leaves and have hair-like sensors to detect when bugs are near. The trap closes when two sensor hairs are touched within seconds of each other. Through the use of hydraulics, the sculpture replicates how the "trap" closes on a bug.
The exhibit explains how sweet nectar in the trap attracts insects. When a bug touches any of the plant's many senor hairs, the trap snaps shut in under a second. Then the plant's digestive acids and enzymes dissolve the insect.
Other stars of the show that are re-created include seven 15-foot-tall North American pitcher (Sarracenia) sculptures with trumpet-like leaves to capture insects, and a 10-foot tall walk-in fanged pitcher plant (Nepenthes).
"These are some of the most unusual and often misunderstood plants in the world," Novy said. "This is an opportunity to walk away with a new perspective of these fascinating plants."
To put on the exhibit, the Botanic Garden worked with Tork Collaborative Art of Columbus, Ohio, which creates large-scale installations that travel to botanic gardens and institutions.
The three large artistic installations will be in the Botanic Garden's 8,000 square-foot glass-enclosed Dickinson Family Education Conservatory along with live plants that eat insects.
The exhibit runs through Oct. 29 at the gardens, 300 Quail Gardens Drive, in Encinitas.
Admission is $10 to $18; free for Garden members. Reservations are required. Entrance to the exhibition includes access to the rest of the Garden during the visit.
Reservations required at sdbg.org/exhibitions-public-programs/savage-gardens.
Get the Del Mar Times in your inbox
Top stories from Carmel Valley, Del Mar and Solana Beach every Friday for free.
You may occasionally receive promotional content from the Del Mar Times.