On Feb. 27 Del Mar teenager Tyden Chinowsky led a replanting effort at the Del Mar Bluffs at Anderson Canyon, an area that he had carefully restored and brought new life last year.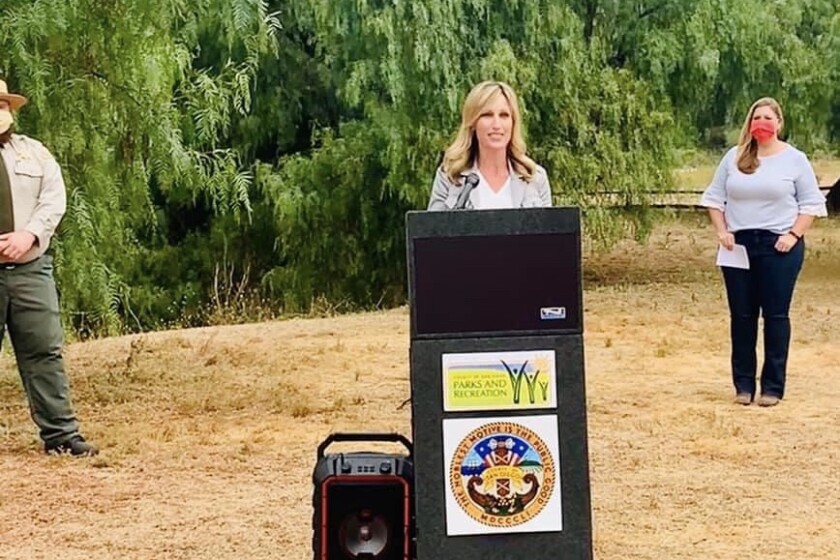 On July 1, San Diego County Supervisors Kristin Gaspar and Jim Desmond announced the "Tour Our Trails" county parks challenge.
The San Diego County chapter of the California Landscape Contractors Association (CLCA) recently gave out their Annual 2019 Beautification Awards and several North County landscapers and projects took home awards.

The San Dieguito River Valley Conservancy (SDRVC) is once again offering its popular Trails & Ales Hike Series in partnership with the Native Collective, the Escondido Creek Conservancy, Hike San Diego, Volcan Mountain Foundation and San Diego Canyonlands.

The first round of enhancements for several Carmel Valley parks began this summer at Carmel Creek Neighborhood Park.

Nature and Culture International, a local environmental nonprofit, has reached across the globe to help protect three-million acres of one of the most endangered ecosystems in South America – the Nembi Guasu forest in Gran Chaco, Bolivia.

Summer Movies in the Park, a series of free outdoor movies, will return to several Carmel Valley parks this summer.