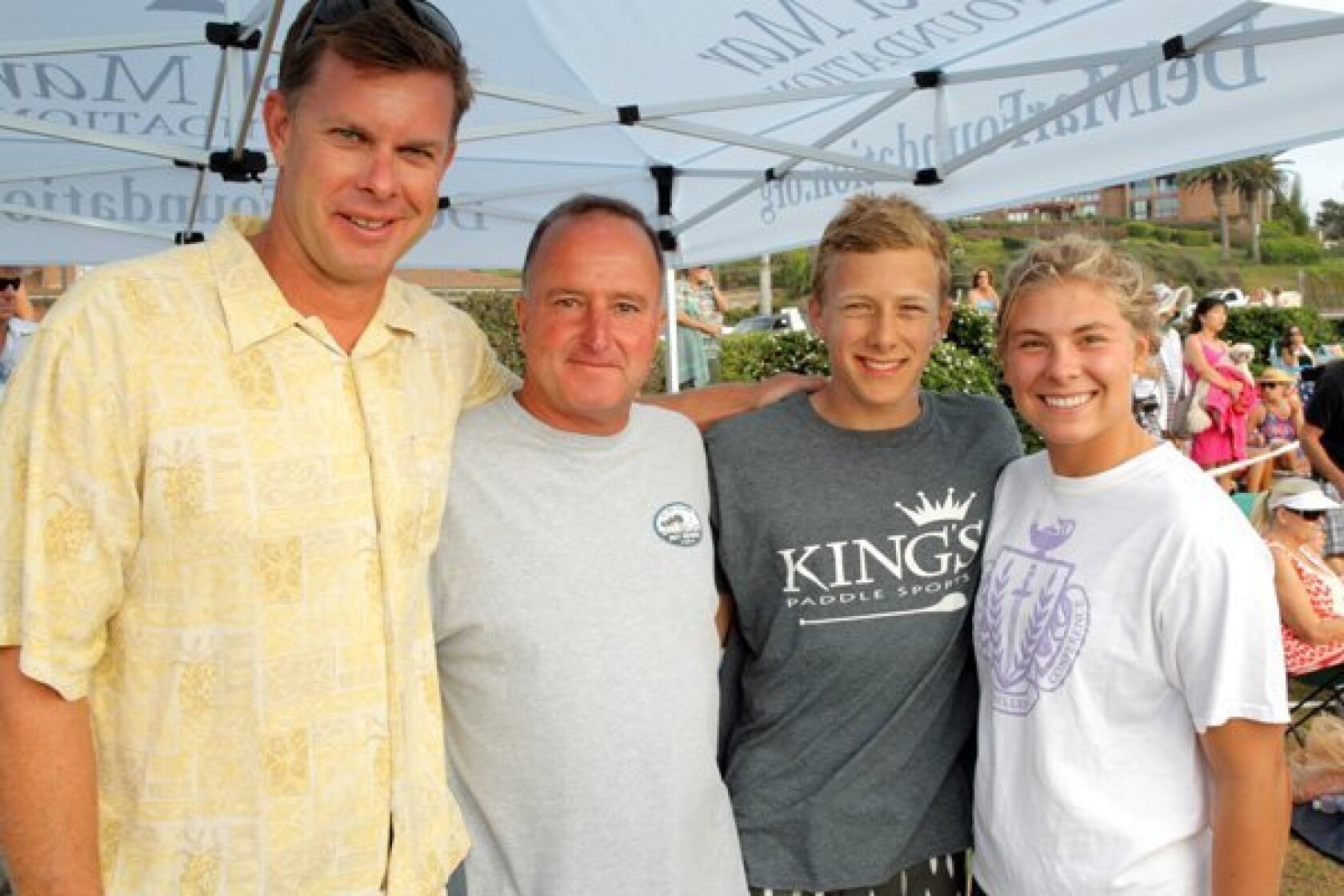 Mark Rathsam, Pat Vergne, Peter Shoemaker, Madeline Crosby
(Jon Clark)
Lori Goetz, Sandy Mjelde
(Jon Clark)
Vanessa Comins, Emily Comins
(Jon Clark)
Albert Luna, Lazon Dunlap, Steve Castillo
(Jon Clark)
Jason Jordan, Tessa Jordan, Laraine Poveromo
(Jon Clark)
Michael McCaffery, Shawna Shoop, Mike Morrison
(Jon Clark)
Patty Lovelace, Evi Fisher, Tom McGuire, Kirsten Obuch, Carolyn Gish
(Jon Clark)
Cathy Mohr, Greg Swienton, Elena Hall
(Jon Clark)
Dennis Mulligan, Judy Woodhead
(Jon Clark)
Tom Sabourin, Jim Woodhead, Jean Sabourin
(Jon Clark)
Summer concert at Del Mar Powerhouse Park
(Jon Clark)
Rick Dingman, with JJ, Kari Powell with Lucy
(Jon Clark)
Joelle and Jack Dowling
(Jon Clark)
Eleanor Clark, Kathy Wilder
(Jon Clark)
Jeff Moore on the Powerhouse stage
(Jon Clark)
Darryl Johnson and Jeff Moore on the Powerhouse stage
(Jon Clark)
Tanya Fortuna, Piper Fortuna, Sydney Randolph, Zoe Fortuna
(Jon Clark)
Tony and Kim Pinkerton
(Jon Clark)
The Del Mar Foundation held a Summer Twilight Concert Aug. 18 at Powerhouse Park in Del Mar. The Mighty Untouchables performed for the crowd, as did Zel's opening act, Jeff Moore and Daryl Johnson.
The final performance in the 2015 Summer Twilight Concerts series will be held Sunday, Sept. 13. The Soul Persuaders will perform at 4 p.m. The Zel's Opening Act, the Nate Donnis Trio, starts at 3 p.m.
For information, visit www.delmarfoundation.org/twilight.html.
Photos by Jon Clark
---