Summer Run Club celebrates big finish with 5K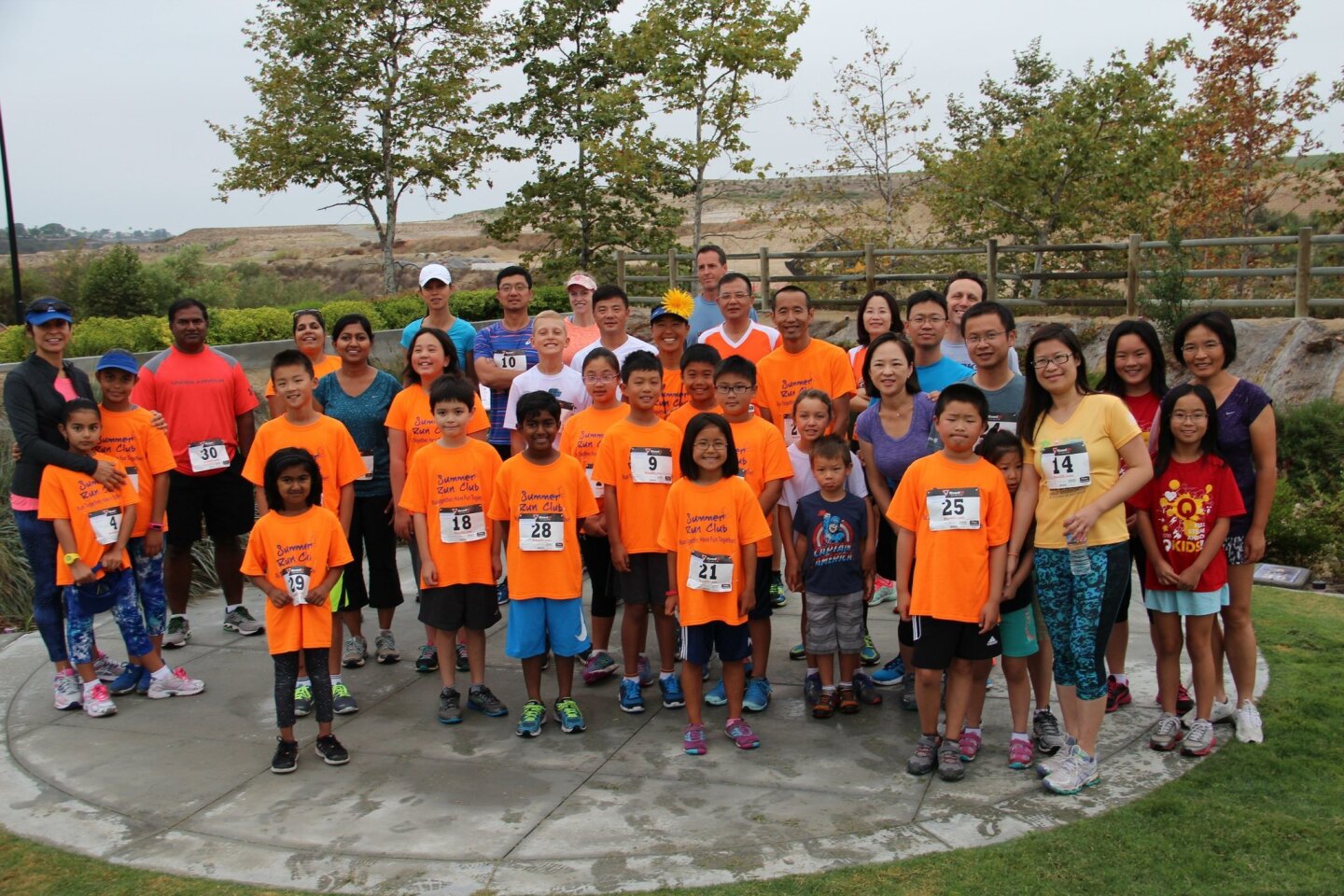 Summer Run Club 2016.
(Courtesy)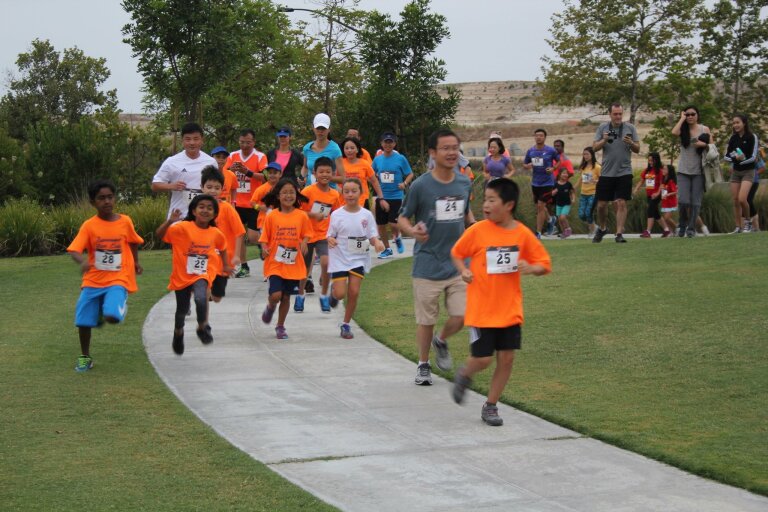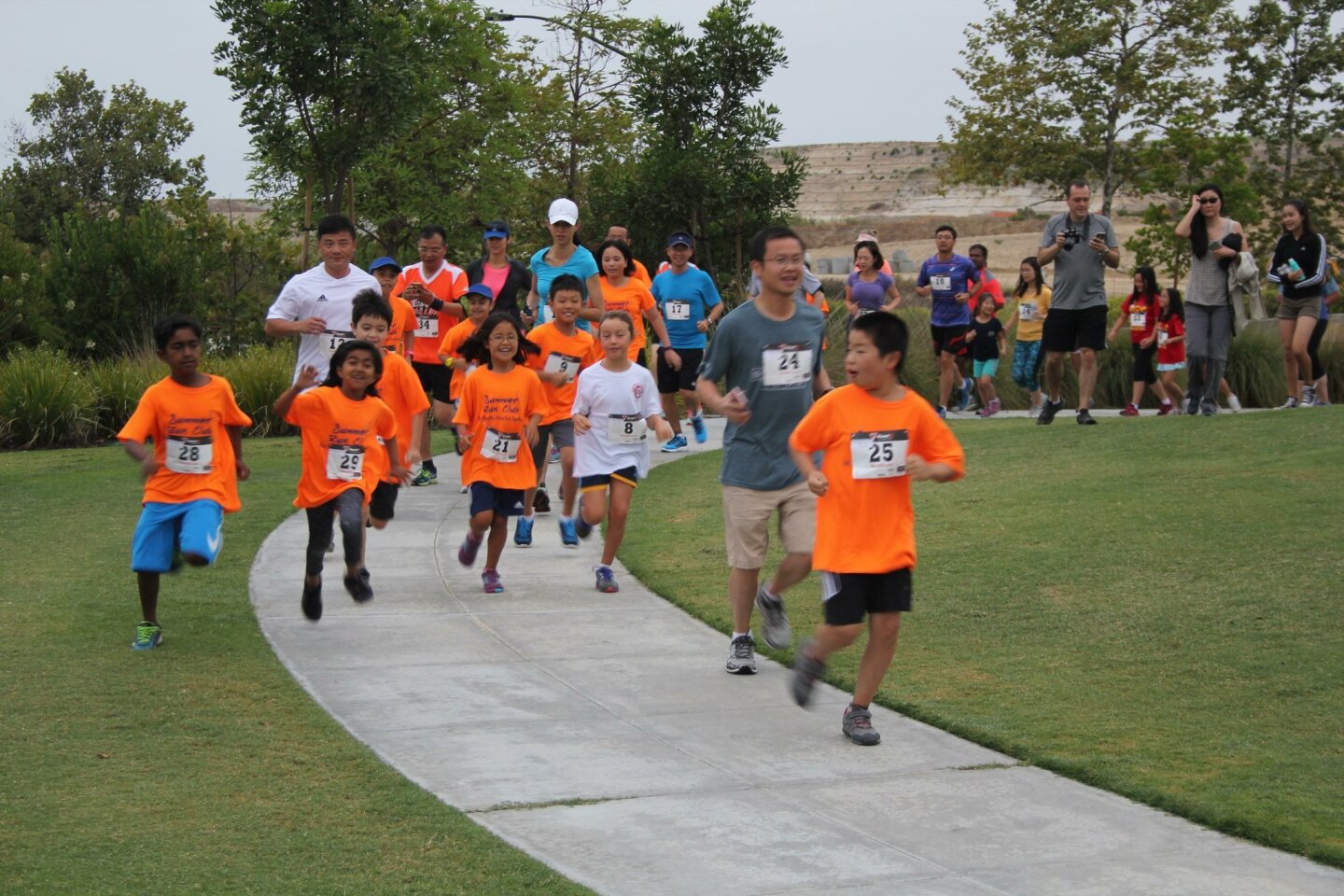 The 5K runners take off at Solana Ranch Park.
(Karen Billing)
Runners on the course.
(Karen Billing)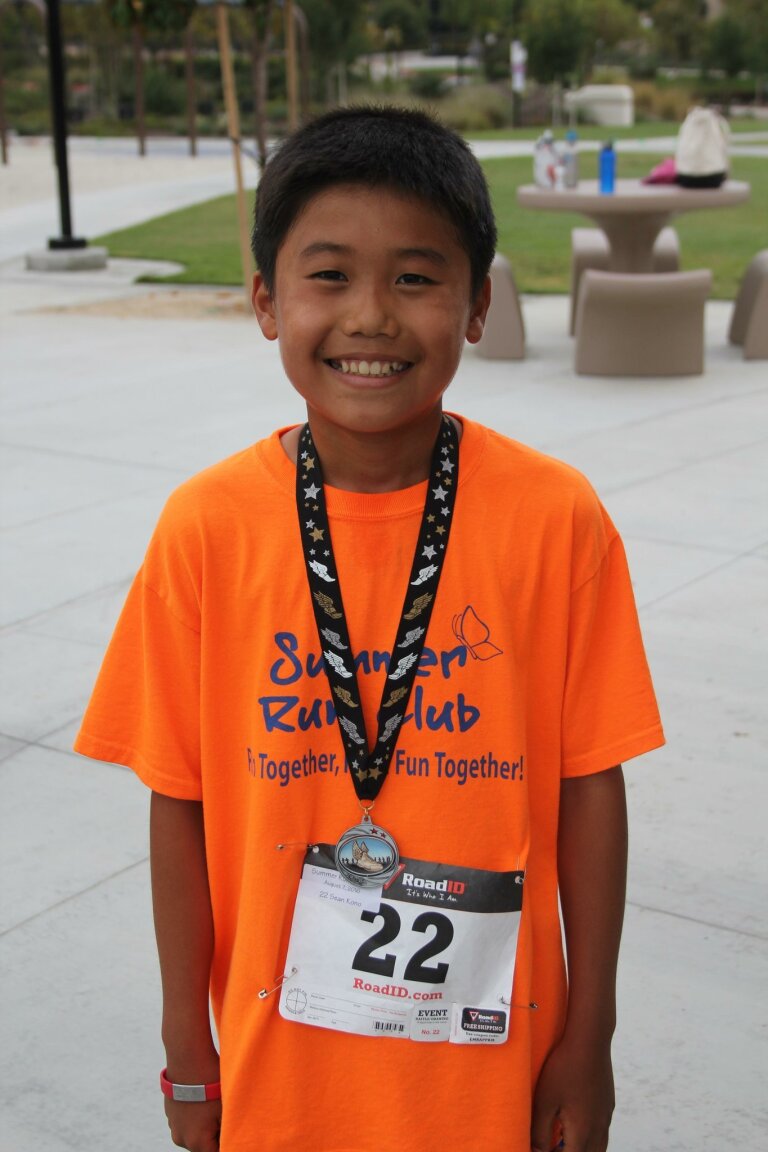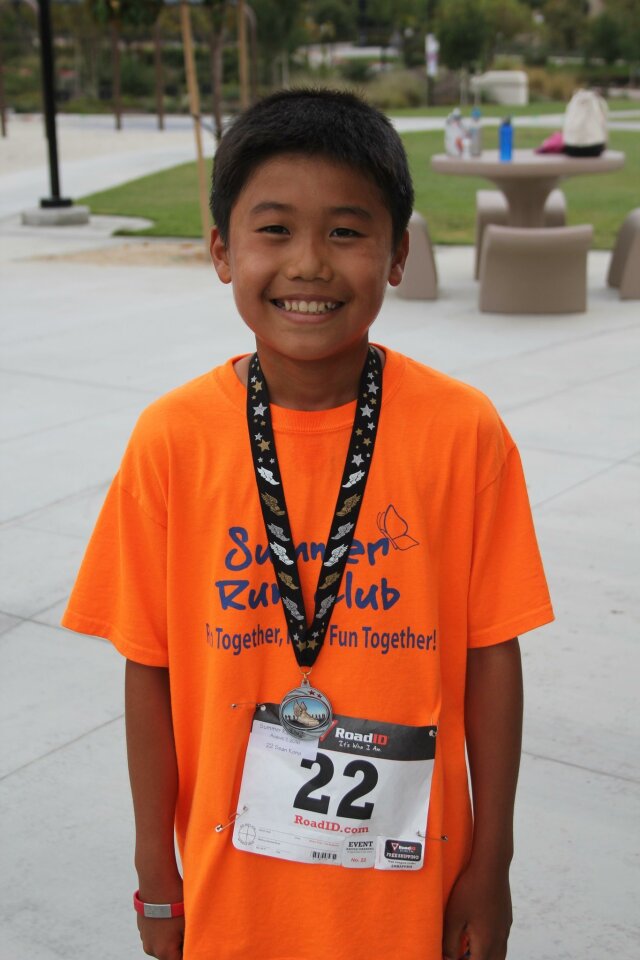 The 5K winner Sean Kono.
(Karen Billing)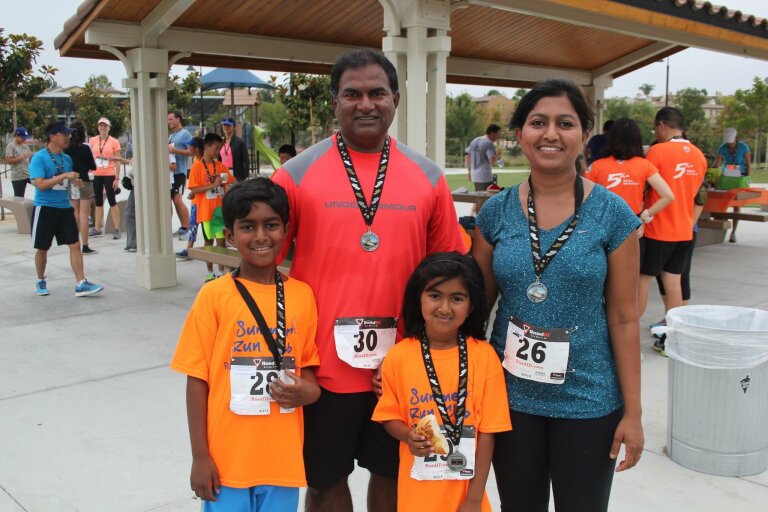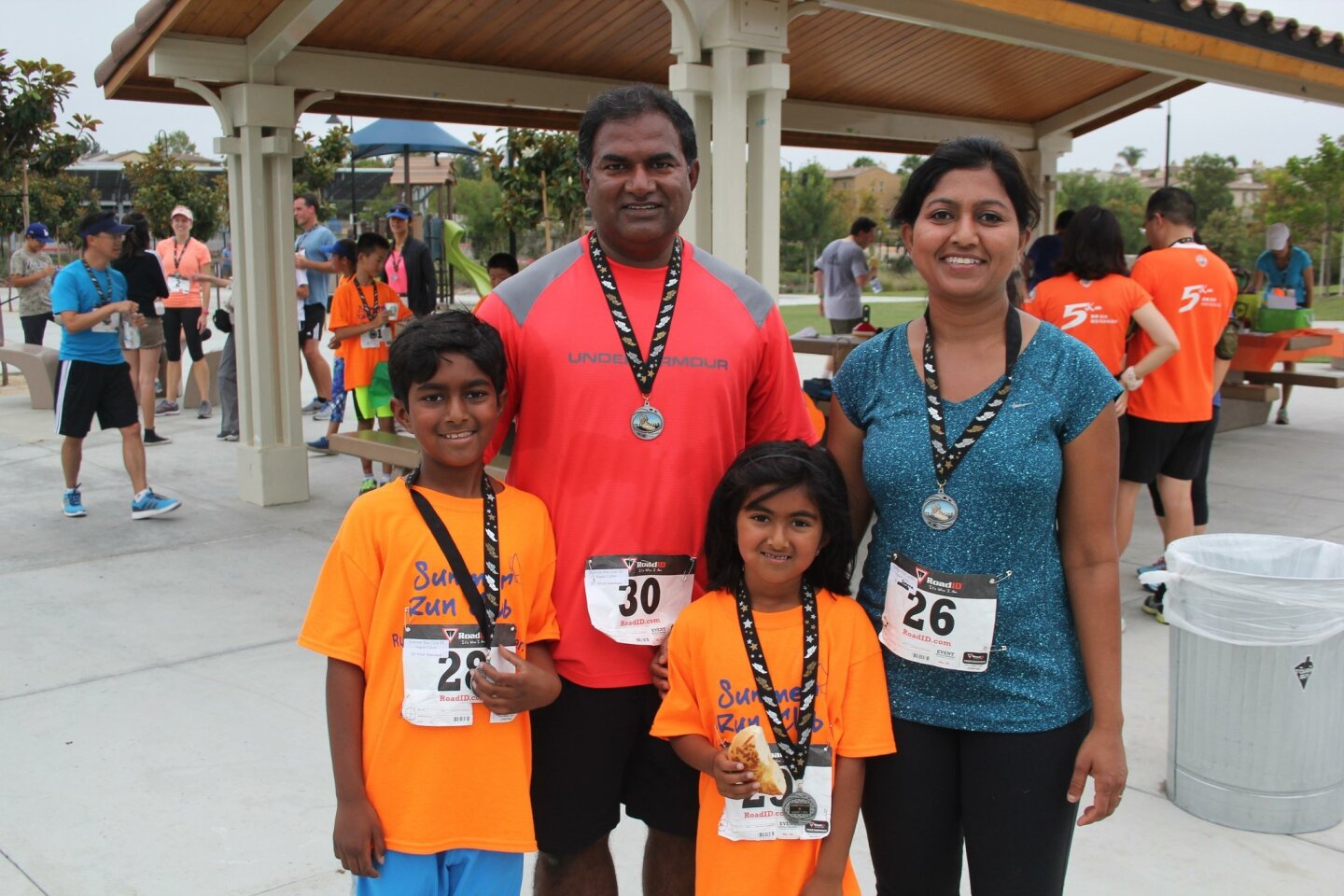 The Mandadi family.
(Karen Billing)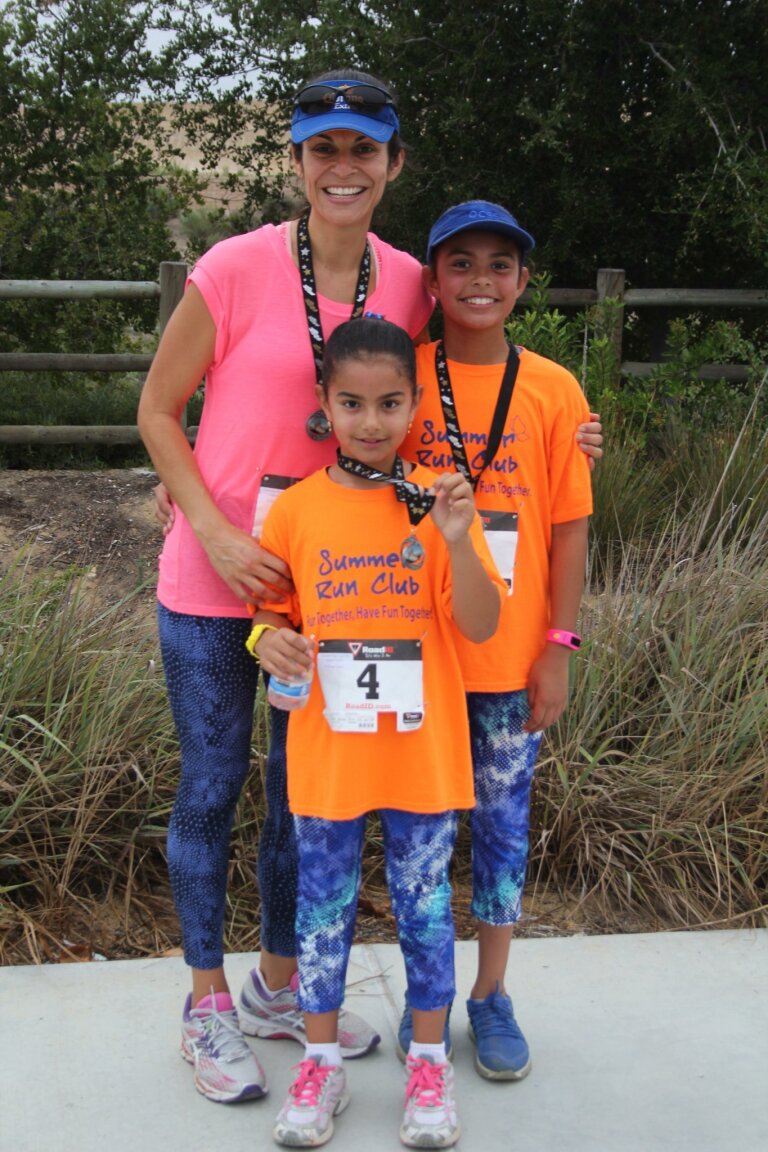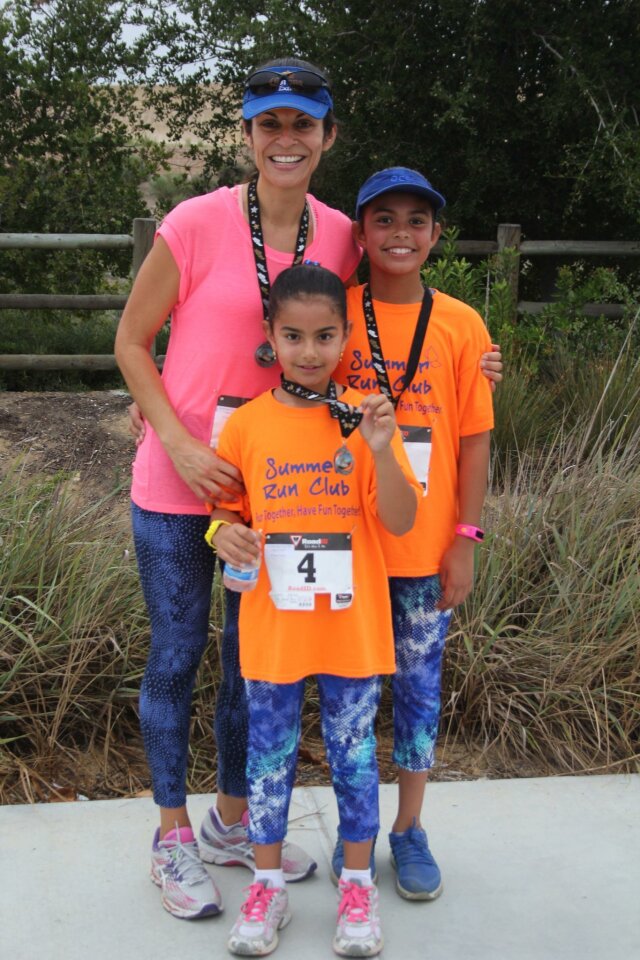 The Colon family.
(Karen Billing)
Summer Run Club founder Sheri Kono with her husband Saph and children Sara and Sean.
(Karen Billing)
The Liu family.
(Karen Billing)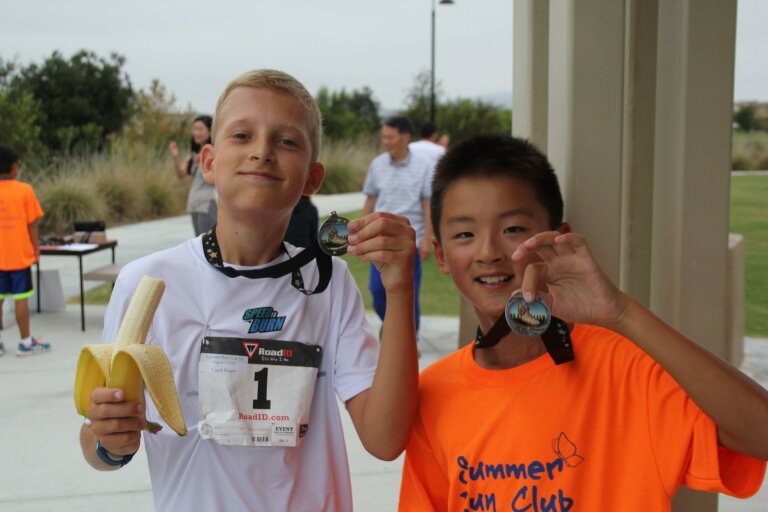 Runners Alex Bolger and Jack Han.
(Karen Billing)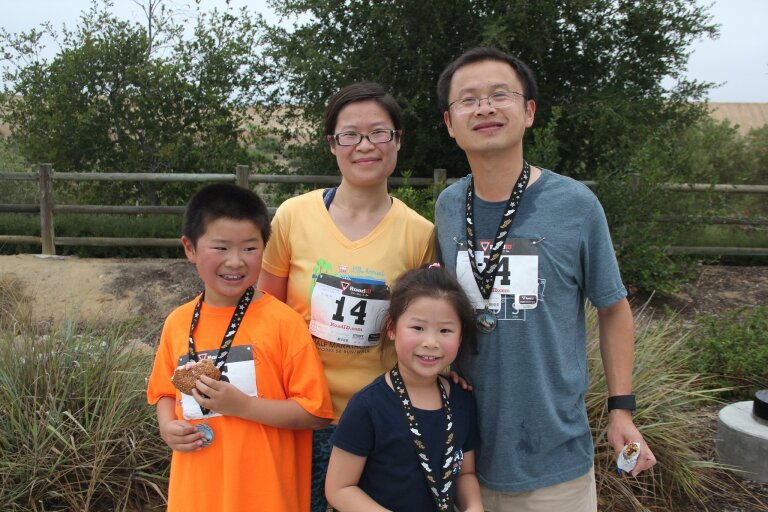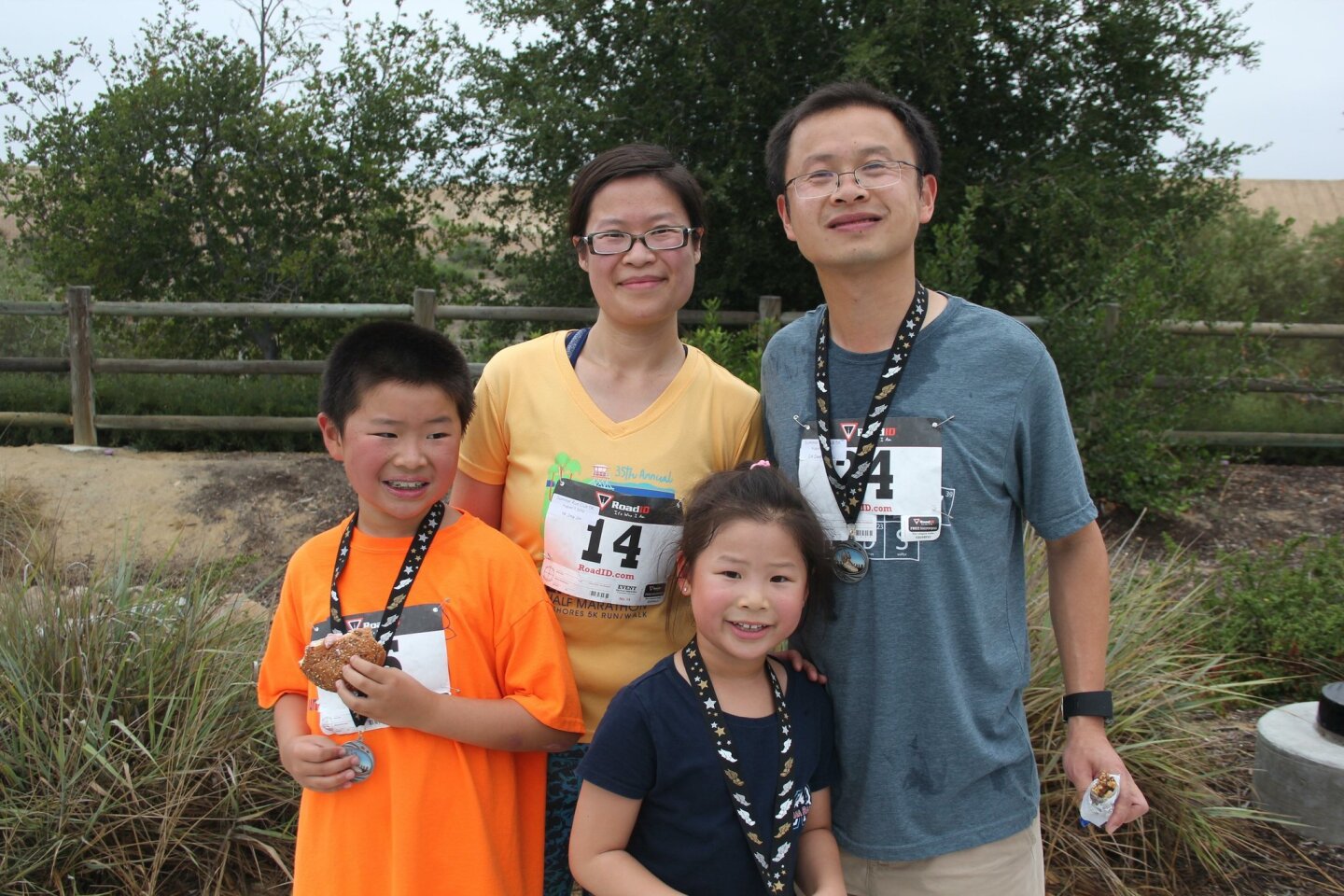 The Jin family.
(Karen Billing)
The Summer Run Club 5K was held in Solana Ranch Park on Sunday, Aug. 7, capping off a summer of family fitness.
Led by Sheri Kono, kids and parents have gathered two mornings a week in this warm and sunny summer to log laps and work on their strength, ability and speed in a fun way. Each kid kept a journal where they set goals and marked their progress.
The 5K is a celebration of how far they have all come together with runners crossing the finish line with smiles and high fives, earning a race medal.
For the second year in a row,11-year-old Sean Kono was the winner of the 5K, finishing in a swifty 24:13.
Sheri Kono first started a lunchtime running club at Solana Highlands School in 2011 and the first Summer Run Club was held in 2013 with a 5K run around the campus. She moved to the new Solana Ranch School in 2014 and this is the second Summer Run Club 5K to be held at the park.
Kono said she is always amazed by the improvements everyone makes within one summer as well as from one year to the next.
Kono said she is grateful for the generosity of local businesses that sponsored the race and provided prizes for the post-race raffle, including Souplantation, Baked Bear, Luna Grill, Westroot Tavern, Movin' Shoes, Panera Bread, Coast Pediatrics, Trader Joe's, Brigantine and Miguel's, Wired Fitness, Road ID, Kashi and the Carlsbad 5000. The Run Club kids signed their names to thank you cards for the sponsors.
---
Get the Del Mar Times in your inbox
Top stories from Carmel Valley, Del Mar and Solana Beach every Friday for free.
You may occasionally receive promotional content from the Del Mar Times.