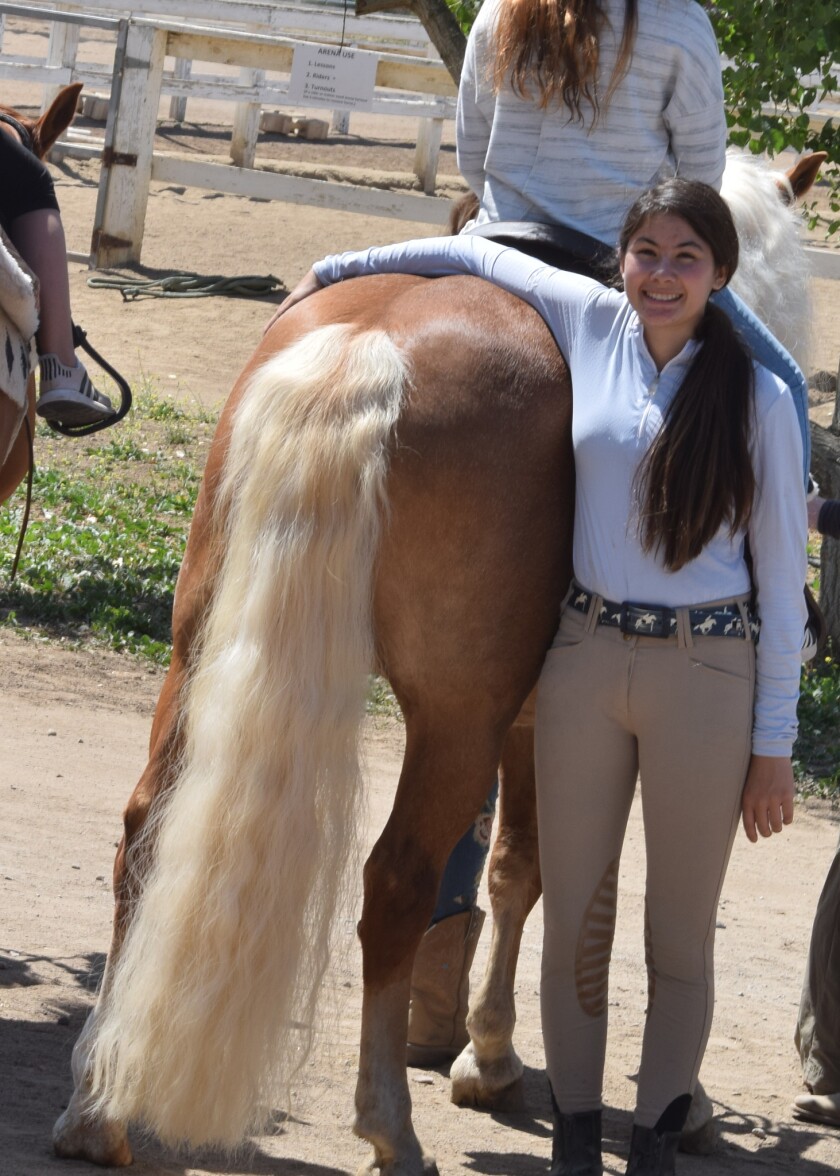 It all started as a big idea for a then young 7th grader Kelsey Yin. Is there a way to let at-risk youth experience the benefits of riding horses? With a little work, she made her dream a reality. Five years later, and now a Canyon Crest Academy junior, Kelsey is still working hard to keep this annual free horse camp tradition going.
On June 2, five girls from The San Diego Center for Children attended this year's camp. Camp includes horseback riding, horse related crafts and learning about horse care and different horse breeds. The girls' favorite part of camp, however, is always the riding time. Each girl is taught to groom and tack up her own horse. Basic lessons in horsemanship are followed by a long trail ride. Horses are therapeutic for these kids. Learning to communicate and control such a large animal gives kids a sense of empowerment. They also learn how to be a partner with their horse. Horseback riding offers not only relaxation but it improves focus. It is amazing to see just how focused some of these girls can be while they are up on a horse. It is this transformation that makes Horses for Happiness so special.
Horses for Happiness is made possible by the generous support of the local horse community, especially Horsebound San Diego, located in Rancho Penasquitos, which has been a partner with Horses for Happiness every year. Horsebound San Diego brings with them years of experience offering horseback riding lessons, horse camps and birthday parties to kids in the area. Its head trainer, Amy Holman, is spectacular with the kids. It's the advanced riding students from Horsebound San Diego's riding program that make up the bulk of the Horses for Happiness' camp volunteers. They put their horsemanship skills to use by working one on one with camp participants to ensure the best experience possible.
Kelsey still has big dreams for Horses for Happiness. Her dream is to expand Horses For Happiness to make it an after-school or summer-type program. One that keeps kids off the streets and helps prepare them for life after high school. It might be a big dream, but with a little help, anything is possible.
Visit HorsesforHappiness.com, CenterforChildren.org and HorseboundSanDiego.com.
---