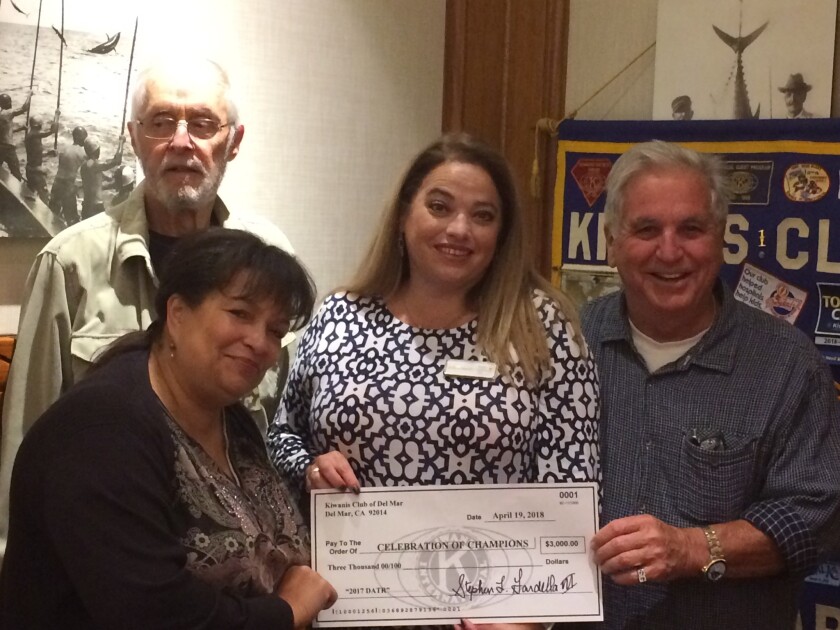 The Del Mar Kiwanis Club members recently presented a check in the amount of $3,000 to The LaPlaya branch of Rady Children's Hospital auxiliary representative Juile Connolly.
The La Playa branch, raises over $400,000 each year in support of children with cancer. Their donations come in large and small amounts and are used to support various activities associated with the Peckham Center.
The Del Mar Kiwanis club is a member of Division 37, which is part of the California, Nevada and Hawaii Kiwanis District. Del Mar Kiwanis, as well as the other clubs in your area, are committed to helping the children of the world. For Del Mar Kiwanis Club information, contact Steve Gardella at (858) 864-8586 or Chuck Phillips at (858) 354-6536. If there is no answer, please leave a message.
---