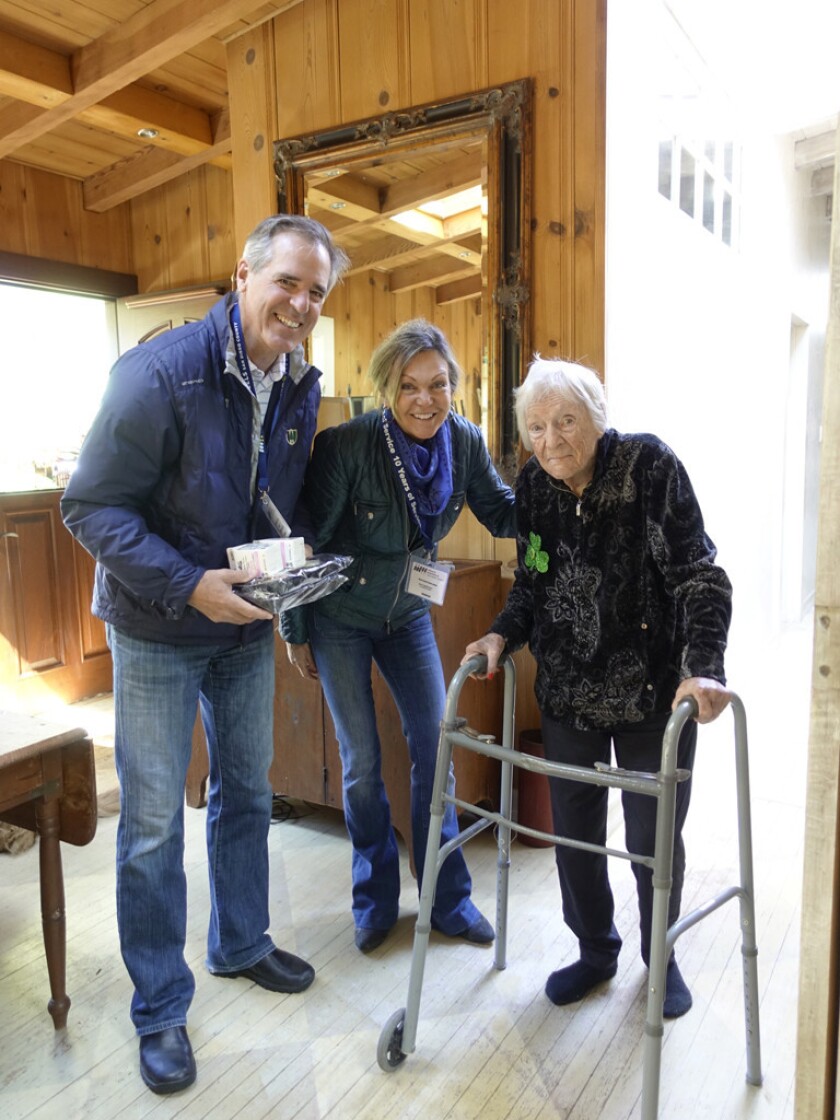 Recipients of Meals on Wheels San Diego County in Del Mar and Carmel Valley got a little surprise from a special delivery driver, former Charger's kicker and Del Mar resident, Rolf Benirschke.
Benirschke and his wife, Mary, (who have been delivering meals/volunteering for the past 10 years) were a part of the Champions for Meals week. This year Benirschke was a "champion" for the Meals on Wheels cause. The March for Meals campaign is a month-long, nationwide celebration of Meals on Wheels and the homebound and vulnerable seniors who rely on its vital safety net. Notable community members, elected officials and celebrities deliver not only in San Diego but throughout the country.
Started in 2002, the awareness campaign is an effort to educate others regarding the increased need for assistance for a rapidly aging population. While demand escalates, rising food, transportation and operational costs continue to increase. This March, hundreds of local Meals on Wheels programs, along with Meals on Wheels San Diego County, reached out to their communities to build the support that will enable them to deliver nutritious meals, friendly visits and safety checks to America's homebound, and often very isolated seniors, all year long.
---