Local teen sings out with others for a cure for ALS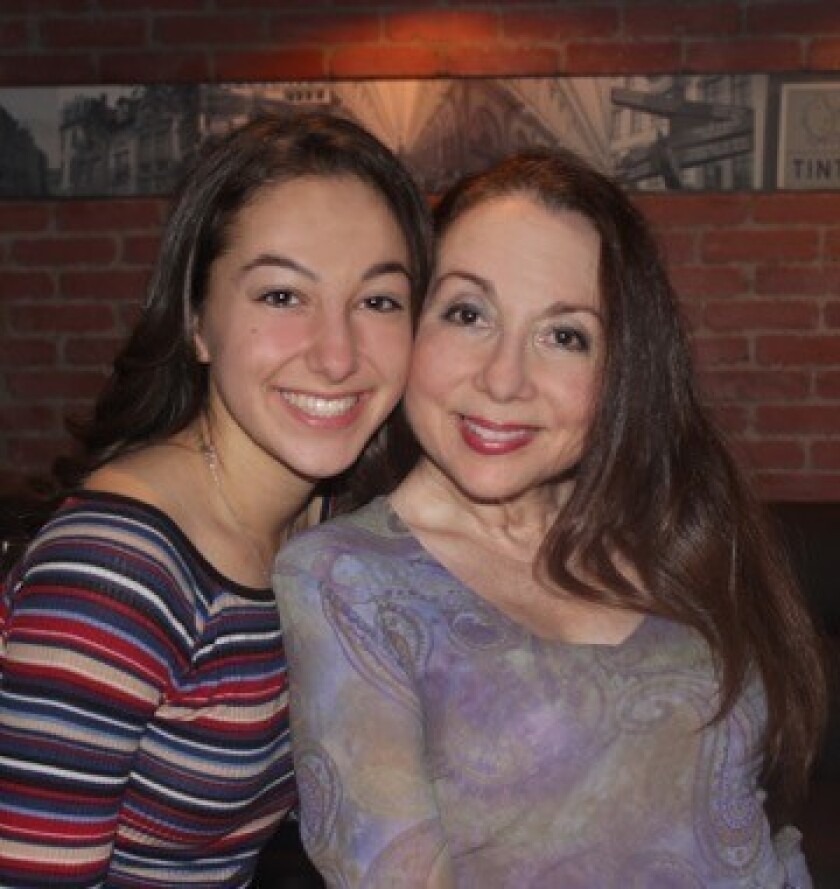 The premise behind the "Striking A Chord" benefit concert, to be held July 29, was conceived by Carmel Valley resident Megan Spector after her Aunt Marjie Block was diagnosed with ALS. Currently there is no cure for this disease, and the life expectancy of patients is tragically short, typically two to five years from diagnosis. Megan's aunt has defied this statistic and continues to wage her daily fight with ALS, which is also known as Lou Gehrig's disease, named after the famous New York Yankees baseball star.
In 2012, Megan organized the original concert, which raised over $35,000 for the ALS Association Greater San Diego Chapter. At age 17, she's doing it again. With the message of hope leading the way, singers from across the United States will join together to participate in a second concert where 100 percent of the proceeds will go to the ALS Association. Concert proceeds will support finding a cure for this terrible disease.
Megan has reached out to the San Diego music community and beyond for support, and has received a welcomed response from exceptional singers who plan on participating.
The business community has also rallied behind this concert and sponsors include Cooley LLP, Ionis Pharmaceuticals, Barney & Barney, a Marsh & McLennan Insurance Agency LLC company, and Mike Steelman, The Hegardt Group — Merrill Lynch.
The concert will be held Saturday, July 29 at the Irwin M. Jacobs Qualcomm Hall, 5775 Morehouse Drive, in San Diego (doors open at 6:30 p.m., concert starts at 7 p.m.). Hosted by 27-time Emmy Award-winning broadcast journalist and author Jane Mitchell, the event will feature a variety of singers from across the United States. Cris O'Bryon, well-known vocal coach and performer, will be the Music Director.
Tickets are $30 for adults and $15 for students, with Premiere Reserved Seating available to Angel Donors who contribute $100 or more. Tickets may be purchased through the ALS Association Greater San Diego Chapter via phone at 858-271-5547 or online at web.alsa.org/strikingachord
For more information, please visit web.alsa.org/strikingachord or send an email to: strikingachordbenefit@gmail.com or call Sheri Spector at 858-442-6667.
---
Get the Del Mar Times in your inbox
Top stories from Carmel Valley, Del Mar and Solana Beach every Friday.
You may occasionally receive promotional content from the Del Mar Times.