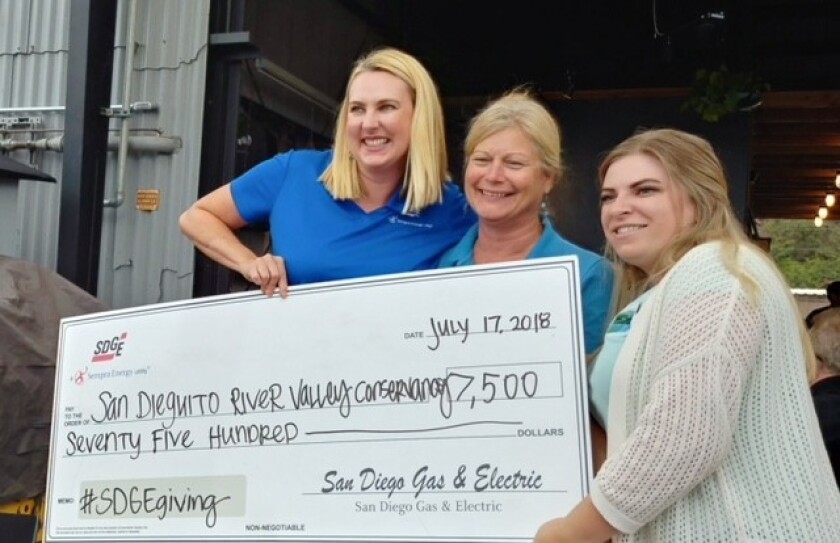 The San Dieguito River Valley Conservancy (SDRVC) has been awarded $7,500 from San Diego Gas & Electric to support SDRVC's climate-science curriculum, "Microclimates on a Macro Scale," which is a part of the Conservancy's Watershed Explorers Program.
According to Ana Lutz, education manager for SDRVC, "Teaming up with the Climate Science Alliance, the Conservancy will receive assistance with obtaining regionally specific climate data that will increase the depth of understanding of climate-change impacts on the different microclimates within our watershed. This data will serve as a cornerstone for the hiking and subsequent social media campaign components of the curriculum."
Students will be introduced to this climate- science program in the fall of 2018 at one of the local charter schools with whom SDRVC has a long-term relationship.
---