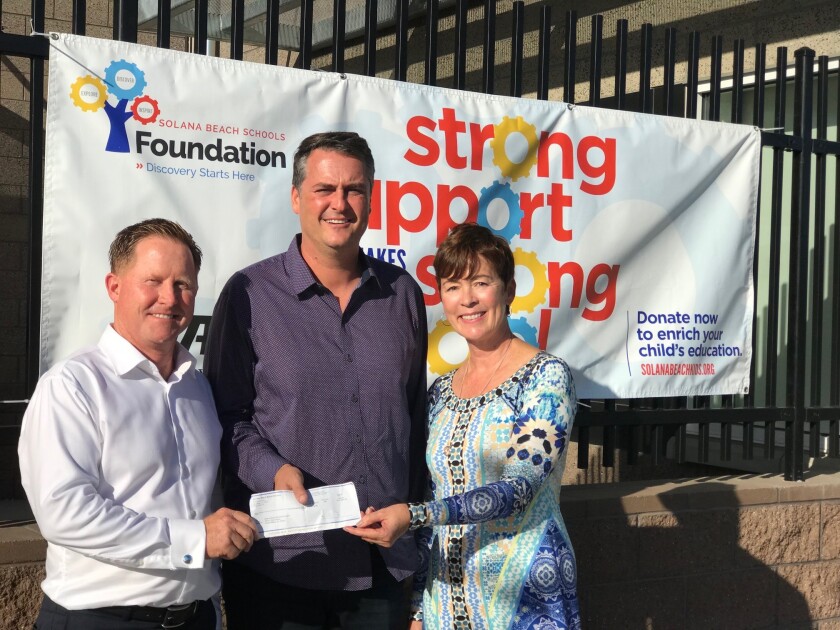 Zephyr donated $10,000 to the Solana Beach Schools Foundation (SBSF) to support students at Skyline and Solana Vista schools, according to a news release. In addition, Zephyr made an ongoing commitment of $40,000 over the next four years to support STREAM – Science, Technology, Research, Engineering, Art, Math and supplemental PE programs district-wide in the Solana Beach School District.
The sponsorship is part of Zephyr's ongoing commitment to kids and education in the community, the news release stated.
"We have partnered with the Solana Beach Schools Foundation since 2016 to support the public schools in this community," said Brad Termini, chief executive officer for Zephyr. "We want to support the innovators, engineers and builders of tomorrow."
Zephyr was also named corporate sponsor of the upcoming STREAM Festival on Saturday, Nov. 3, 10 a.m. to 2 p.m. at Solana Pacific School, 3901 Townsgate Drive in Carmel Valley. This year's theme for STREAM Fest is, Launch Pad. Engineering, building and science activities for all ages will spark wonder and ignite curiosity as participants travel on an exploration through outer space. The event is free and open to the public.
The Solana Beach Schools Foundation donates funds to the Solana Beach School District to help support STREAM Discovery Labs and physical education at Carmel Creek, Skyline, Solana Highlands, Solana Pacific, Solana Ranch and Solana Vista elementary schools.
To become a SBSF Business Partner, contact Rod Evans (619) 339-7182. For additional information, visit www.solanabeachkids.org
---