'Meet the Chefs' event benefits Casa de Amparo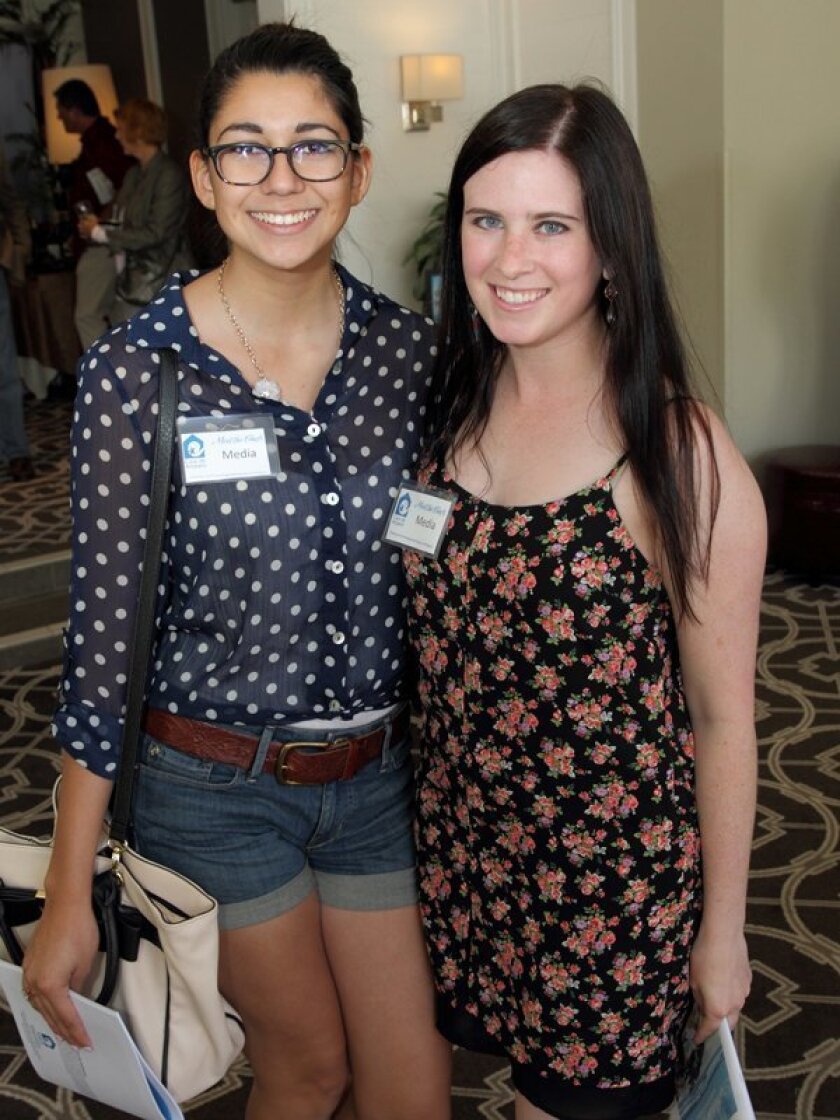 Shyanne Lopez, Lainey Kral
(Jon Clark)
Erik and Lauren Rohling
(Jon Clark)
Nancy and John Lawton
(Jon Clark)
Desserts from Pamplemousse Grill
(Jon Clark)
The Legal Tender Band
(Jon Clark)
Julio and Christina Grimaldo
(Jon Clark)
Mason Garske, Veronica Thomas, and Jeff Harine from Del Mar Brigantine
(Jon Clark)
Prea'Jhana Anderson, Autumn Justice, and Tanya Coffey from Il Fornaio
(Jon Clark)
Anthony Sinsay, Edgar Castro, Duvinh Ta (Exec Chef), Katie Garner from Jakes Del Mar
(Jon Clark)
Will Von Pertz, Shalyn Stelck, Chris Powell (Chef) from Pacifica
(Jon Clark)
Mourad Jamal and Pedro Rodriguez from Poseidon
(Jon Clark)
Brian and Cat Torres
(Jon Clark)
Chef Jose Maurizio, Fernando Peralta, Jose Ipenesa from Red Tracton's
(Jon Clark)
Exec Chef Marco Galliano and Brad Namaste from Coastal Kitchen at the Del Mar Hilton
(Jon Clark)
Charles and Kristin Koeleman
(Jon Clark)
Felice and Ted Parker
(Jon Clark)
Anthony Ventura and Ricky Standard from Dolce Pan E Vino
(Jon Clark)
Tracy Tractor, Blaire Meredith
(Jon Clark)
Brooke Reimer, Marchel Branche, Francisco Sedana from Pamplemousse Grill
(Jon Clark)
Marchel Branche, Chef Jeffrey Strauss of Pamplemousse Grill, Taylor Baldwin
(Jon Clark)
Caryn Rosen, Charlie Zieky
(Jon Clark)
For the 19th consecutive year, the public was invited to join some of San Diego's finest chefs to support the children of Casa de Amparo at Meet the Chefs, a special food and wine event held April 26 at the Hilton San Diego/Del Mar.
In addition to chefs' tastings, guests had the opportunity to enjoy wine, champagne, auctions, opportunity drawings and live music poolside.
Established in 1978, "Casa de Amparo is recognized as a major force in the treatment and prevention of child abuse and neglect in San Diego County."
For information, visit www.casadeamparo.org.
Photos by Jon Clark.
---
Get the Del Mar Times in your inbox
Top stories from Carmel Valley, Del Mar and Solana Beach every Friday.
You may occasionally receive promotional content from the Del Mar Times.