Local mom gives back to Therapeutic Literacy Center in Solana Beach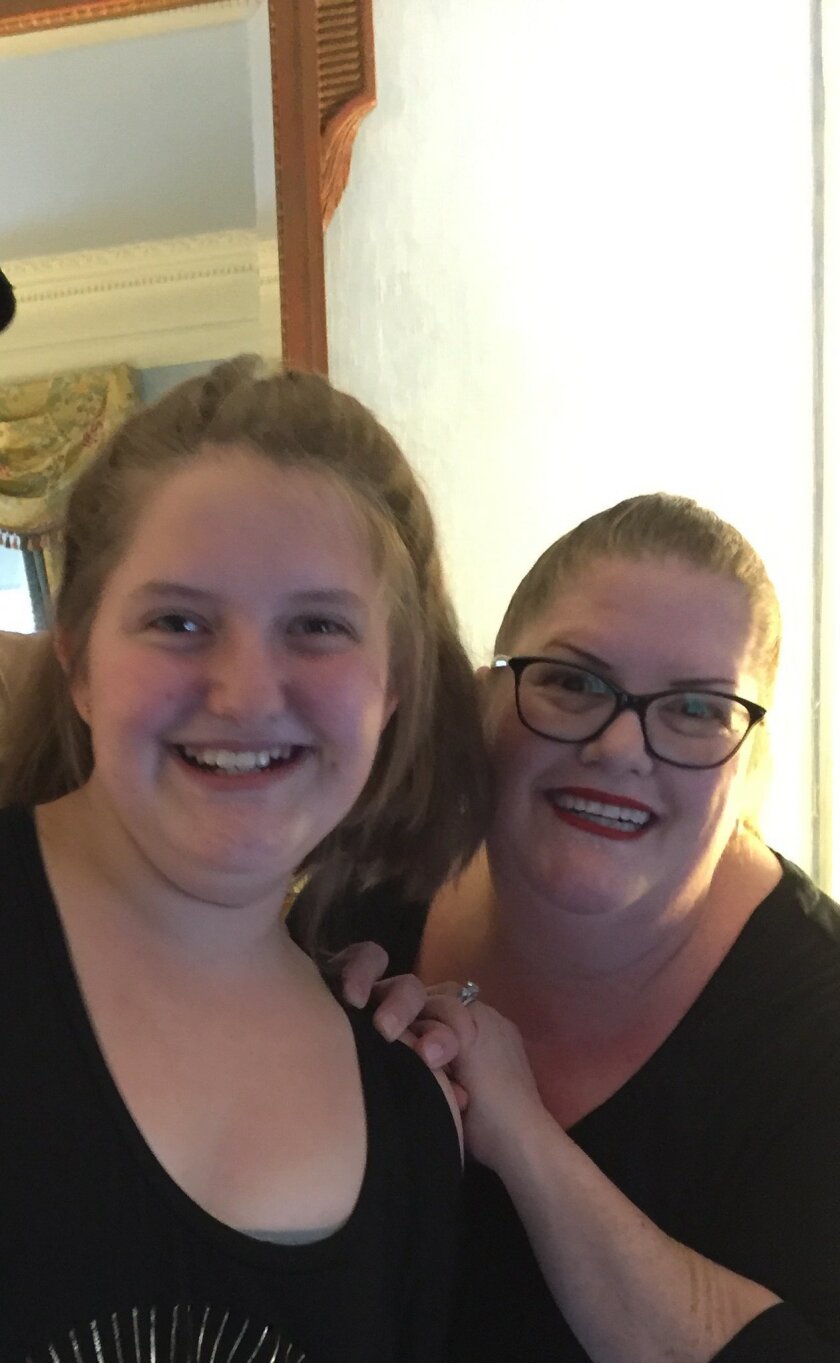 A local mom is giving back to a learning center that gave her child the TLC she needed.
Suzanne Felando Mattson's daughter, Audrey, struggled in the public school system for years, but was never evaluated. Last school year, Audrey tried private school, but it only made things worse.
"Public school never did anything," said Mattson. "Once we took her out of public school and put her into private, she crashed and burned."
Tests revealed that Audrey, then a sixth grader, struggled with attention deficit hyperactivity disorder, auditory processing disorder and dyslexia.
"We then put her in tutoring and did everything we were supposed to do," Mattson recalled. "She still wasn't getting results."
That's when Mattson and her husband, Jeff, found Therapeutic Literacy Center (TLC). With two learning centers in Solana Beach and Oceanside, TLC is known for its intensive therapeutic approach to addressing learning problems associated with ADHD, APD and dyslexia.
Audrey started with TLC fulltime in August 2015. Programming for Audrey, like all students, was individualized based on her needs and designed to make her experience positive.
"They took this broken child and they fixed her," said Mattson, adding that Audrey had been bullied in elementary school.
"She was at a point where she didn't even want to live," she said. "She felt stupid. She just wanted to be normal."
Five months later, the 13-year-old was recently accepted into Design39Campus, a pre-kindergarten through eighth-grade public school in Del Sur. Now a seventh grader, Audrey continues to go to TLC once a week.
"She just went back into school as a whole new person," Mattson said. "I will be forever thankful for TLC."
Realizing that there are other families with children who need support from TLC but can't cover the costs, Mattson coordinated a September soiree at a Rancho Santa Fe home, in an effort to raise money for the North County Literacy Foundation. The nonprofit organization provides funding and scholarships for students who cannot afford treatment at TLC.
More than 200 people attended the event, which raised $300,000.
"Suzanne continues to find every possibility in helping others to realize the potential in their children," said Maria Bagby, founder and executive director of the Therapeutic Literacy Center and North County Literacy Foundation. "She knows that the success of her child is just one example of what is possible for so many others. She is a strong voice of the nonprofit looking for people that will join the movement to help children succeed."
Mattson organized the event in just three weeks. A hair stylist for more than 30 years, Mattson thanked her clients for their support and for spreading awareness about the cause.
"We put together this amazing, amazing evening, and because of that, we've been able to help people," said Mattson, who owns a private hair studio in Rancho Santa Fe. "If it wasn't for the generosity of the Ranch, and the support of everybody in the Ranch, I don't know what we would have done."
This isn't the first time Mattson has given back to the community. A native San Diegan, Mattson grew up watching her parents contribute as fundraisers, and she has continued in their footsteps.
She raised funds for needy clients so they could celebrate Christmas in 2014. Every six weeks, she cuts special needs families' hair for free in her salon — something she has done for about eight years.
"You've got to help the people in your community," Mattson said.
Knowing the difference TLC can make in a child's life, Mattson plans to put on the fundraiser every year.
"Suzanne is a powerful example of how one person can change the lives of many," Bagby said. "She sees the possibilities in children — not just children — but their families."
For more about Therapeutic Literacy Center, call 858-481-2200 or 858-668-8366, or visit therapeuticliteracycenter.com. For more about North County Literacy Foundation or to donate, visit northcountyliteracyfoundation.org.
---
Get the Del Mar Times in your inbox
Top stories from Carmel Valley, Del Mar and Solana Beach every Friday for free.
You may occasionally receive promotional content from the Del Mar Times.