Cathedral Catholic freshman Daniella Benitez leads 'Build a Miracle Club' to help families in Mexico
The start of "Club Week" recently took place at Cathedral Catholic High School, and freshman Daniella Benitez has started a new Build a Miracle Club (BAM), in honor of the nonprofit organization that she has been working alongside to help raise money for building homes for families in need in Mexico.
Daniella met with Cathedral Catholic High School's President, Stevan Laaperi, a week after starting her freshman year earlier this month, to discuss how CCHS could get involved with her mission with BAM. Laaperi was enthusiastically supportive, and championed Daniella's creation of The Build a Miracle Club. Daniella enlisted the help of her fellow varsity tennis teammate and friend, CCHS senior Tess Dufour.
Over 150 students signed up for The Build a Miracle Club, which will be meeting monthly to discuss ways to further the Build a Miracle mission.
Daniella said, "I am so happy to be starting this Build a Miracle Club because it has been a passion of mine, so to be able to start a club where I get to do amazing things with all my friends is really exciting. Our goal is to work together to raise the $16,000 by the end of this school year to build and furnish a house for a family in need through BAM. I am excited to meet with everyone to discuss how we will all work together to achieve our goal."
Tess added, "When Daniella first told me of the incredible organization 'Build a Miracle,' I was so impressed and I knew it was something I wanted to be a part of. There are so many worthy charities out there, but for some reason this one called to me. Daniella and I decided it would be a perfect chance to bring the CCHS community closer together, so we are starting a club at school where we will raise money for a house for a family in need, and go down to Mexico to help build it."
"Our Cathedral Catholic High School community is excited to welcome the Build a Miracle Club to school this year. Daniella and Tess are two truly exceptional students who are great examples of servant leaders within our school community! Their personal commitment to help others who are less fortunate is an inspiration for students, faculty and administrators at Cathedral Catholic, " said Laaperi.
Daniella has herself, recently, once again spearheaded a team this past summer to raise another $16,000 for BAM (her second home), as it takes $16,000 to provide a family in need with a fully furnished home with running water and electricity. Daniella's little brother, Gabriel Benitez, a 7th grader at Notre Dame Academy, was inspired by his sister, and also created his own team consisting of 16 members, raising another $16,000. And, an anonymous donor has agreed to match Daniella and Gabriel up to $16,000, so the Benitez kids will be heading up the building of three more homes through Build a Miracle this year."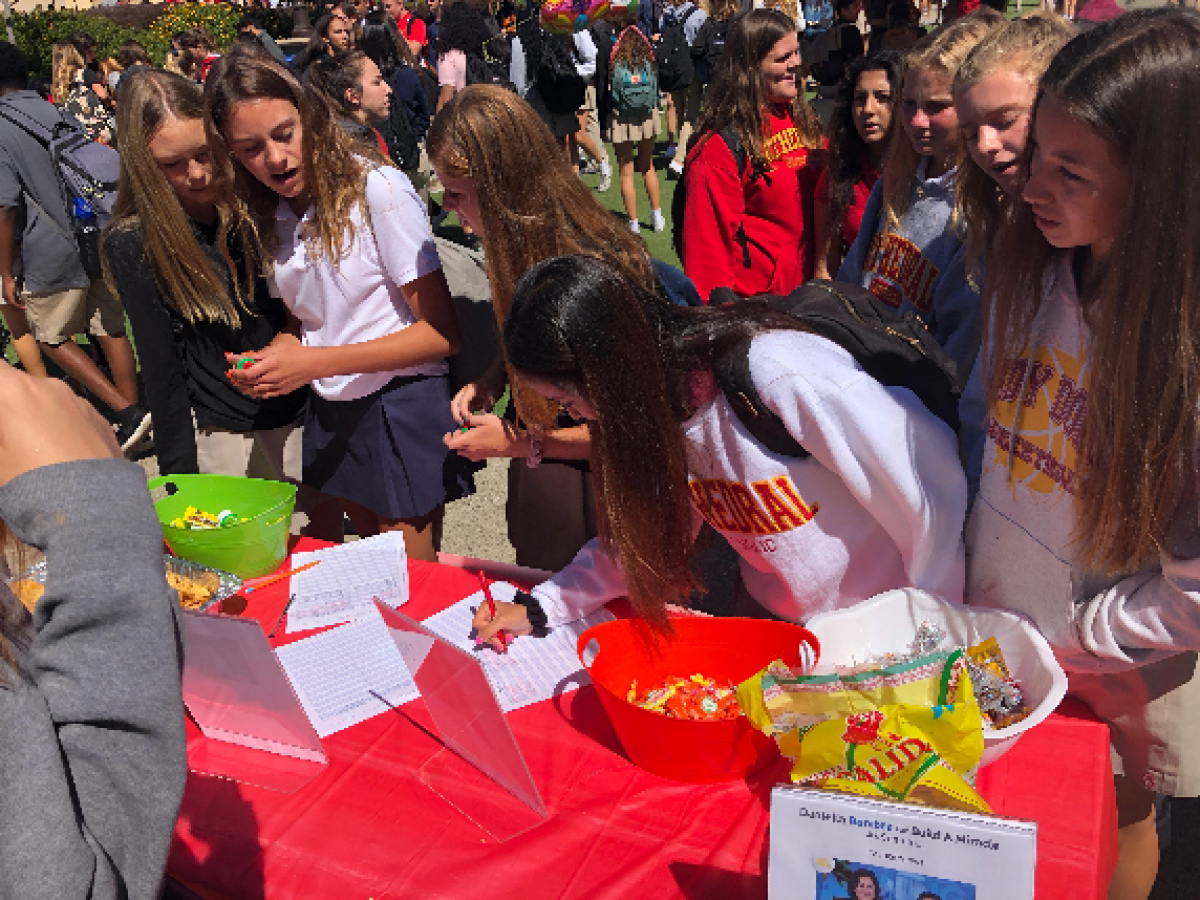 Get the Del Mar Times in your inbox
Top stories from Carmel Valley, Del Mar and Solana Beach every Friday for free.
You may occasionally receive promotional content from the Del Mar Times.