Eastman School of Music senior offers college music audition workshops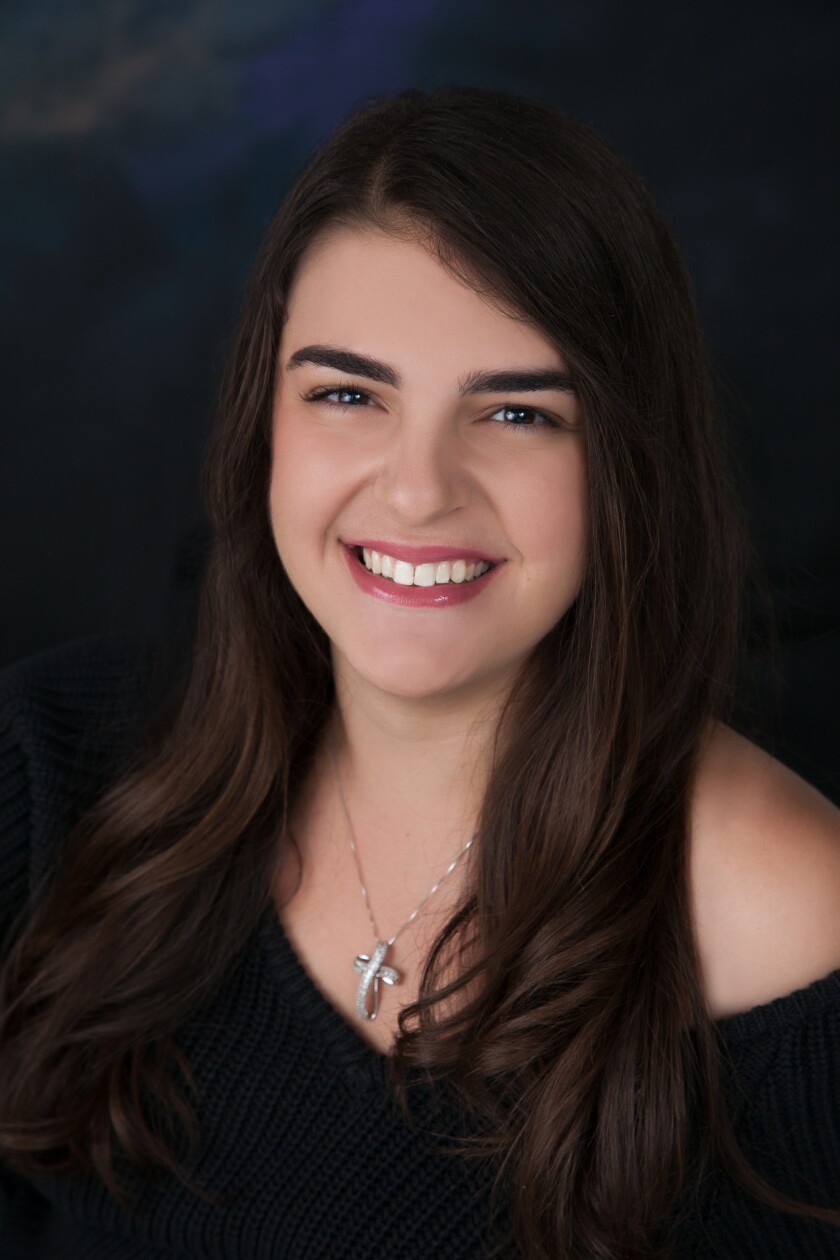 Daniela Camilleri, a senior at the prestigious Eastman School of Music at the University of Rochester, NY, is no stranger to auditions. She has participated in theater productions since the age of 5, and enjoyed a successful musical theater career, winning a National Youth Arts Award for her role as Ms. Hannigan in Annie and placing second in Hollywood's Best New Talent (Broadway) in 2009. It was only after singing with the San Diego Children's Chorus for four seasons did she begin to train classically.
"I remember being in Puccini's La Boheme and feeling such a deep connection with the music" said Daniela. "I knew then that I wanted to sing opera. I shifted my focus from musical theater to classical voice midway through high school."
It was also at that time that Daniela attended an audition that was to have a huge impact on her future. "As a junior in high school, I auditioned at SDSU to participate in their Opera Theater program. It was by far the most stressful audition I had ever attended, because I was overwhelmed by how much older everyone was and I really, really wanted to be cast!" Daniela ended up participating in two shows at SDSU, and she credits that experience with giving her the confidence to apply to music school.
"Music school auditions are tough. You may be an amazing singer or musician, but so is everyone else there, especially if you all had to go through the prescreening process. I was very fortunate that my audition at Eastman, which was my reach school, was the very last one. By the time I got to Rochester, I was vocally prepared. However, I would have really valued the experience of being able to do a mock audition for someone who had been through the process and could provide feedback."
Daniela has come a long way since those first days at Eastman. She has spent two summers in Italy, attended SongFest at the Colburn School in Los Angeles where she worked with composers Jake Heggie and Libby Larson and also participated in master classes with Graham Johnson, one of the world's leading accompanists, at the Vancouver International Song Institute. She is currently in final rehearsals for a Jake Heggie production at her school and has begun coachings for the spring opera, where she will be playing the role of the stepsister Noémie in Massenet's Cendrillon.
"I feel as though I am in a good position to help anyone preparing for that all-important audition," says Daniela. "Not only did I audition at several prestigious schools, but I was also a Student Leader for two years and very involved in the audition process. I have also been trained to audition 'like a professional' by one of the very talented opera directors at my school, who also taught us how to critically evaluate auditions and exposed us to life 'on the other side of the table'. I have seen this process from both sides and can offer students an opportunity to do a dry run of their audition. We can cover everything from what to wear, how to address an accompanist (for singers), how to present yourself and what questions you may be asked should you be interviewed. I would also be happy to share my experiences about what to expect at music school. Pursuing a music degree is a lot harder than most people think and it is important for students to know what they are signing up for. Having said that, I love what I am doing and still can't believe that I am lucky enough to be able to follow my dreams!"
Daniela is offering one-on-one workshops starting mid-December, in time for college auditions in January and February. Daniela also gives acting and voice lessons. Please contact her directly at dcamill2@u.rochester.edu for workshop pricing and availability.
---
Get the Del Mar Times in your inbox
Top stories from Carmel Valley, Del Mar and Solana Beach every Friday for free.
You may occasionally receive promotional content from the Del Mar Times.