Famed animal conservationist's 'Mission: Wildlife' benefit returns Sept. 8
When current Poway resident Julie Scardina decamped from Illinois to California when she was 8 years old, her family happened to move into a house near MoorPark College north of Thousand Oaks. As fate would have it, the school had begun offering an animal care and veterinary program just as she became of age.
"This was way back in the late '70s," says Scardina, who later moved to San Diego. "From there I got a job at SeaWorld."
In the subsequent 40 years (and periods residing in Escondido and Carmel Valley), Scardina has become one of the most well-known champions of animals in the nation. She's Animal Ambassador and Corporate Curator for SeaWorld family of parks, a close associate of fellow animal lover and legend Jack Hanna, and enjoyed national prominence as the most frequent guest on Jay Leno's run as host of NBC's Tonight Show, just to name a few superlatives.
"At first I didn't believe (I had been on more than anyone), but a couple times Jay mentioned it on air," says Scardina of her popular recurring segments where she'd educate Leno about a parade of animals to comedic effect. "I was like, 'Wow, that's pretty cool.'"
Along the way, she's cemented a reputation as a fierce protector and proponent of wildlife, regularly raising awareness and funds for creatures in most need. That includes an upcoming benefit dubbed Mission: Wildlife, which takes place Saturday, Sept. 8, 3:30 p.m.-6:30 p.m. at the picturesque Casa de Glory (an event venue near San Diego International Airport), a fundraiser now celebrating its fifth year.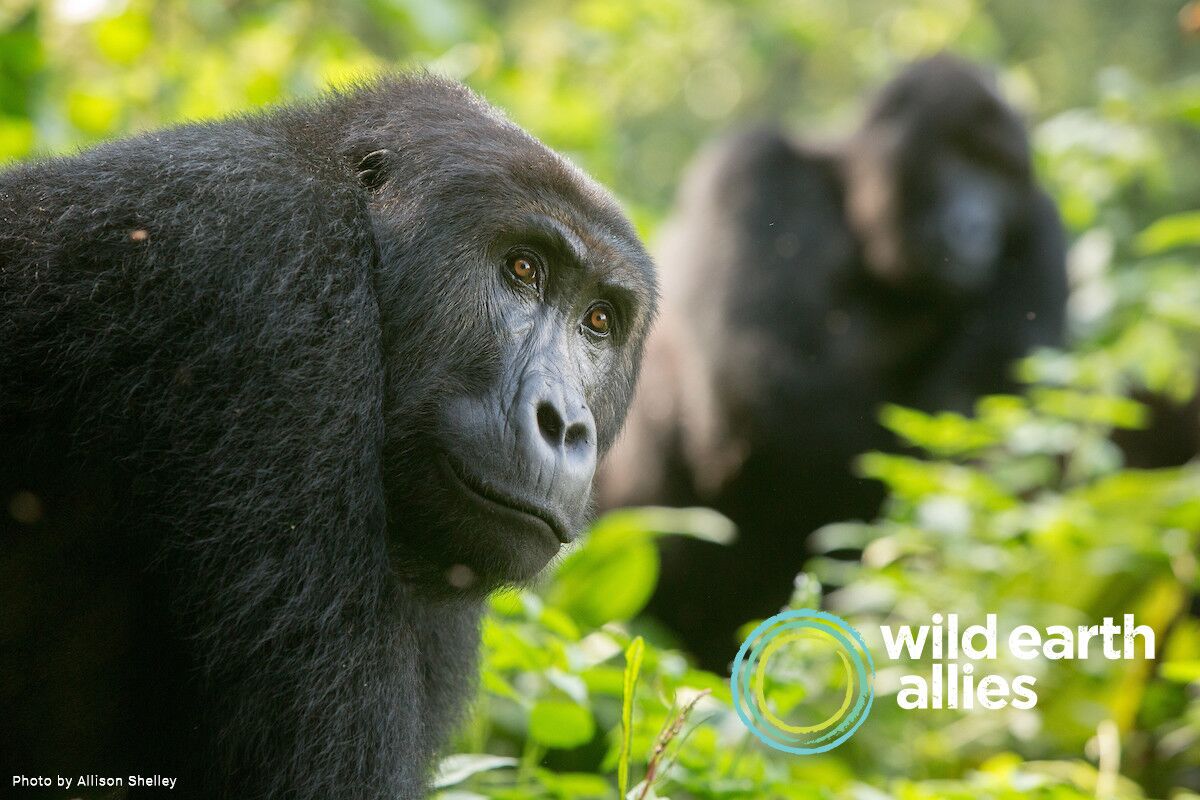 "I've been traveling to Africa for many years by myself and with Jack Hanna where we'd visit conservation projects," says Scardina of the impetus for the event. "I started bringing friends and family who were asking me about my trips." After planning a bevy of African excursions, Scardina wanted to do more. "We thought we need to actually do something (to help)."
With that, the first Mission: Wildlife event was born. "There are so many imperiled species in Africa," says Scardina. "We started planning these fundraisers by selecting imperiled species who had organizations that did exceptional work, big or small. For many of them, even $25,000 can go a long way."
This year, money raised will go to two beneficiaries: Grevy's Zebra Trust (which supports field teams in pursuit of the protection of zebras in Kenya and Ethiopia) and gorilla projects with the help of Wild Earth Allies (which helps sustain the delicate gorilla population, under threat due to both poaching and habitat loss). It's worth noting that 100 percent of the funds raised go directly to projects on the ground.
The Mission: Wildlife benefit is designed for both kids and adults.
"We basically said, 'Let's do it in the late afternoon, have fun, bring animals, invite kids, have conservationists do short talks, have some food and wine and just interact," says Scardina. "It's really turned into a fantastic time, and everyone returns year after year because they get so much out of it."
It's an event that fits the theme of Scardina's life mission. "Everyone who attends steps up again and again to help us support these organizations. It's just phenomenal."
For more on Mission: Wildlife and how to attend or donate, visit bit.ly/2Q4tg7V
The event venue, Casa de Glory, is located at 1301 Sassafrass Street, San Diego, 92103.
Get the Del Mar Times in your inbox
Top stories from Carmel Valley, Del Mar and Solana Beach every Friday for free.
You may occasionally receive promotional content from the Del Mar Times.