Ronda's Closet in Carmel Valley closing after 13 years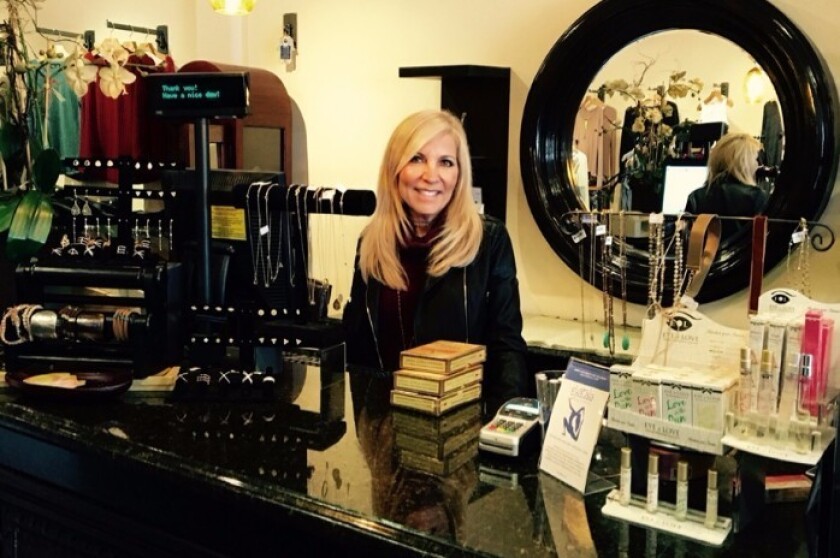 After nearly 13 years in business, Ronda's Closet in Carmel Valley is closing its doors for good.
Owner Ronda Chowaiki said she is shuttering the retail store — which sells women's and girls' clothing and accessories — by mid-January to welcome her first grandchild, travel with her husband and finish a book she has been writing for the last two years about her battle with breast cancer and healing journey.
"I just feel like I've had a really nice run here," said Chowaiki, 58, who has been working with clothing since she was a teenager. "I've been in this store for the last 13 years, and I haven't really been able to do a lot (else). I feel like now is my time to explore and have adventures."
Before Chowaiki opened the store's doors in 2004, she was selling clothing out of her own home.
When the demand got high — with some 500 women coming to her house — she decided to officially open a brick-and-mortar shop, at Piazza Carmel (3860 Valley Centre Dr., # 407), about two blocks away from her Carmel Valley home, which she's lived in for 18 years.
"I wasn't expecting a lot because I just thought I'd send out an email blast to my original customers who shopped at my home," Chowaiki said. "From the day I opened the store, it was slammed and it's exceeded any expectations I ever had."
The shop sells women's and girls' clothing, accessories, jewelry, candles, healing stones, salt stones and other "spiritual gifts."
Most of the items are for casual, comfortable wear, she said.
"I always say if you can't wear it with jeans, then I don't buy it."
But the venture has become about more than just clothing, Chowaiki added.
The breast cancer survivor has told her story to customers and has encouraged and advised them through their own struggles with the disease. She also has raised money for breast cancer awareness.
"Women would come back and say I helped them," Chowaiki explained. "To be able to touch people on a bigger level are, for me, my best memories."
Now, she wants to continue to advocate for health on a bigger scale. Chowaiki also said she would continue to be available for consultations and private shopping.
And since posting about the store's closure on social media on Dec. 26, the response has been overwhelming.
Customer Cheri Wynne said in a comment on Chowaiki's Facebook page that the store and Chowaiki would be missed.
"Take a bow, Ronda, for an amazing job you have done," Wynne wrote. "You didn't just sell clothes. You sold confidence, hope and sassiness in us."
Chowaiki said she was most proud of instilling those feelings into her customers.
"I made a difference and I helped people, which is what it was all about for me," she said. "I just feel very blessed and grateful to have had 13 years with a really amazing community and really loyal customers. I feel like I made a difference here, and I can close knowing that."
---
Get the Del Mar Times in your inbox
Top stories from Carmel Valley, Del Mar and Solana Beach every Friday for free.
You may occasionally receive promotional content from the Del Mar Times.