Carmel Valley teen makes the holidays brighter for Baja California youth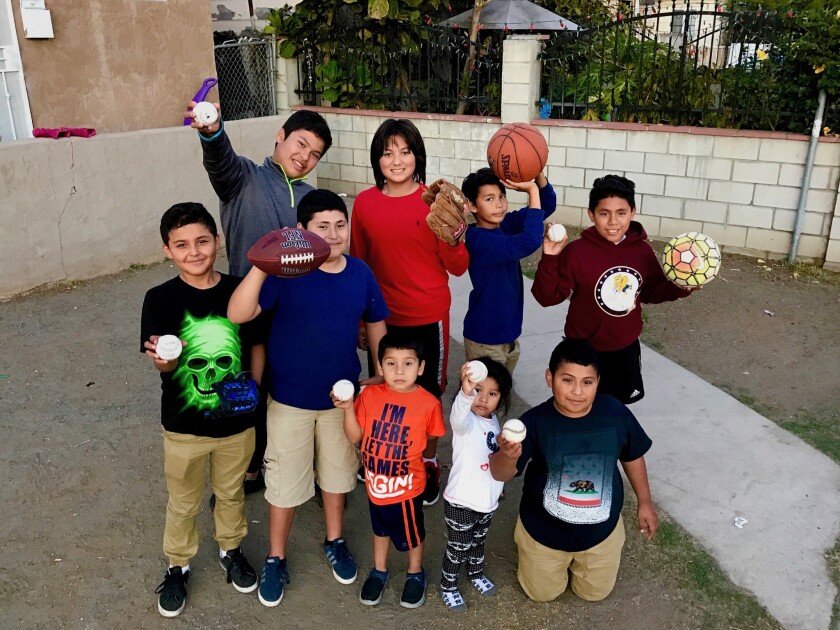 This holiday marks the sixth year that Danny Limas An, of Carmel Valley, has trekked the miles to distant colonias (communities) in Baja California donating sports gear to those less fortunate. He began the tradition with his mother and sister when he was 5 years old and they would drive down to Tijuana, Rosarito and Ensenada to donate bags of clothes and toys. When he turned 8, he realized the young boys and girls could use some of his sports gear sitting in the garage.
An eighth grader at Carmel Valley Middle School, he has played an array of sports from baseball and basketball to lacrosse and tennis. Most of the gear donated consists of baseballs, bats, mitts and bags, tennis balls and racquets, footballs and helmets, basketballs, soccer balls and lacrosse gear all in good condition. He says his teammates and coaches sometimes give items to take over as well.
The family travels south to Mexico between the holiday season in December and the Mexican holiday "El Día de Los Tres Reyes Magos" (Three Kings Day) in early January. His mother, Gloria Limas, helps them select a different colonia every year.
Danny has some memorable stories to share on his adventures, like when he and his family were in the U.S./Mexico International line to cross back and it took over five hours to get home because the lanes were shut down due to an illegal drug bust.
The philanthropic teen says his greatest joy in driving down to donate every year is seeing the smile on the kids' faces. He adds, "It's a great feeling and they want to play right away so we spend the day with them and sometimes their families invite us to have dinner. I love the homemade tortillas and tamales!"
Danny plans to continue the tradition through his years in high school. His favorite subjects include debate and history. He hopes to attend Harvard and study law to become a criminal lawyer.
---
Get the Del Mar Times in your inbox
Top stories from Carmel Valley, Del Mar and Solana Beach every Friday for free.
You may occasionally receive promotional content from the Del Mar Times.